The Complete List of US and Canada Area Codes
EasyLine provides a complete phone area codes list of the United States and Canada - 200s, 300s, 400s, 500s, 600s, 700s, 800s, 900s. You can look up area codes by state and city, and click the specific area code link to view the details - it belongs to what state or region in the United States and Canada. Plus, the area codes of 800, 888, 877, 866, 855, 844 and 833 are toll free numbers. They can be located anywhere in US or Canada.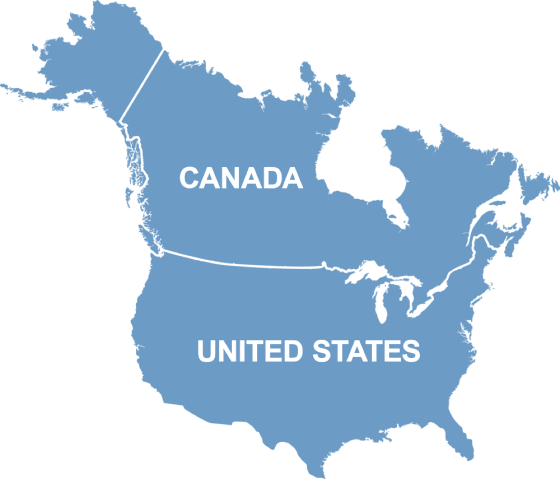 What Is Area Code and What Do Digits in Phone Numbers Mean?
-
-
949
Central Office / Exchange Code
-
0007
Line Number / Subscriber Number
Phone numbers in the US and Canada all have 11 digits — the 1-digit country code, a 3-digit area code, a 3-digit prefix and a 4-digit line number.
Country Code - The country code of USA and Canada is +1. What's confusing to people not familiar with the North American Numbering Plan is that many countries share the +1 prefix, whereas most countries around the world have their own country calling code. This means that +1 prefixed country codes are spread out amongst 25 countries including the United States and Canada.
Area Code - Area codes are used to designate a specific geographic region, such as a city or part of a state. Area codes are of two types - local and toll-free. 800, 833, 844, 855, 866, 877, and 888 are the different toll-free codes.
Central office or exchange code - The prefix originally referred to the specific switch that a phone line connected to. Each switch at a phone carrier's central office had a unique three-digit number.
Line Number - This is the number assigned at the switch level to the phone line that you are using. Since the number is assigned to the line and not to the phone itself, you can easily change phones or add more phones to the same line. These four digits are typically used by businesses to provide vanity numbers that offer great top-of-the-mind recall.
How Many Area Codes Are There in the United States?
Currently there is a total of 335 area codes in the United States according to the North American Numbering Plan (NANP) - 317 geographic area codes and an additional 18 non-geographic area codes. The states using the highest number of area codes is California which is currently using 34 area codes, followed by Texas 28 area codes, New York 19 area codes and Florida 18 area codes. Although area codes are not assigned based upon population the locations with greater populations have an increased demand for area codes. Some states have only one area code such as Hawaii, Montana, Delaware, Alaska, North Dakota, South Dakota, New Hampshire, Vermont, Wyoming, Maine and Rhode Island.
Look up Area Codes of United States
How Many Area Codes Are There in Canada?
Currently there is a total of 42 area codes in Canada - 40 geographic area codes and 2 non-geographic area codes. Unlike the US, Canadian area codes can cross province/state boundaries. The province using the most area codes is Ontario which is using 15 area codes followed by Quebec which is using 10 area codes. Several other locations share area codes such as Nova Scotia and Prince Edward Island which use area codes 902 and 782, as well as, Yukon, Northwest Territories and Nunavut which use area code 867. The province of New Brunswick uses only one area code which is area code 506.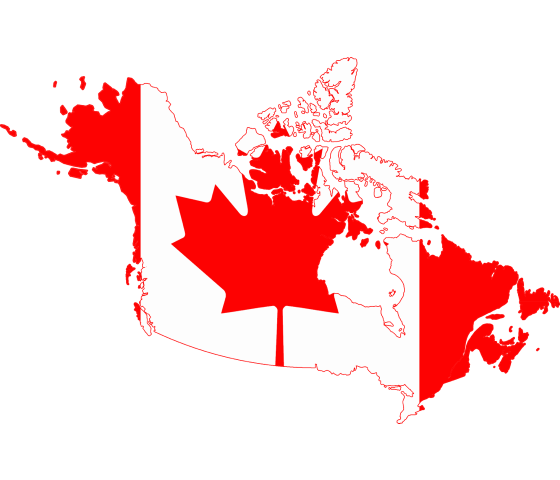 Look Up Area Codes of Canada
What Are the Benefits of Getting a Local Business Phone Number?
Your phone area code says a lot about you. Here are key benefits of getting a local phone number with specific area codes.
Separate your work and life - It is the perfect way for separating your work and personal lives on a single phone.
The value of the area code itself - For businesses, having an area code specific to their city of operation is very important. When a call comes in from a "310" number - you immediately know that you are being called from Los Angeles. A prestigious phone area code is extremely valuable and rare.
A better company presence - Recognizable area codes are more professional. Seventy-three percent of the respondents agree that having a recognizable area code makes their business appear more legitimate and professional.
Be more memorable - When customers call your EasyLine number they can be greeted with a professional branded message. For example the greeting "Thank you for calling XXX – We provides XXX". Now your startup can sound just as fancy as big businesses do and reinforce your brand every time your customers call.
Trusted by local customers - Local numbers are more familiar and reliable to potential customers, so if you want to use a contact number in your local marketing campaigns, a local phone number works well. This is especially good if your business wants to target customers in a specific region. In this way, you will attract more customers and grow your business without breaking your budget.
Keep your customers happy - If you're a busy startup with limited time, money and personnel – you can't always answer customer calls. That's where EasyLine comes in. Even if you are a one-woman show or an on-the-go mompreneur, with EasyLine you'll never miss a call because even if you aren't available to talk, the EasyLine Auto-Attendant can answer the call and take a message. That way your customers have a good experience and you stay organized for customer follow ups.
Cut costs - Setting up a professional business phone system doesn't have to be expensive. With EasyLine, a number comes with all the business phone system features you need. There's no cost to get set up, no hardware to purchase and no software to buy. You can sign up instantly for a month-to-month plan for less than $10 as your call volume changes.
How Can I Get a Phone Number from a Certain Area Code?
EasyLine offers local numbers in many markets throughout the US and Canada to meet your needs. You can check for specific availability in any state/province on our site, or contact our sales and we can try and help you locate the number you are looking for. It's time to set up phone numbers for your company or business within minutes irrespective of the size of your organization.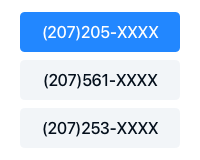 Pick a Number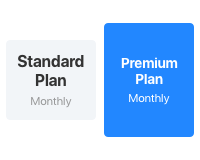 Choose a Plan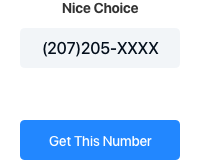 Get Started
Select a Second Phone Number for Your Business with a Certain Area Code
A prestigious phone area code can make a huge difference in your business or social life, so make sure you choose your number wisely.
Area Code FAQs
1. Who is in charge of area codes in the United States?

2. Who is in charge of area codes in Canada?

3. Who participates in the North American Numbering Plan?

4. What is an area code overlay?

5. What is a geographic split?