Get an 877 Toll-Free Number
Get toll free 877 numbers quickly & easily online to create a professional, trusted image for your business.
Expand your market reach with 877 toll-free numbers.

Instant setup

No Contracts

Cancel Anytime
What Is an 877 Number and Where Does It Come From?
An 877 number is one of the toll-free numbers that come from the North American numbering plan, along with 800, 833, 844, 855, 866, and 888.
Although these area codes are typically used in the United States, Canada, and the Caribbean, these toll-free numbers do not have a specific geographical location.
They exist for commercial and customer service purposes, with the charge levied on the call recipient rather than the caller. They're also seen as a means to make a company look more professional and attract customers from a wider area.
In reality, 877 toll-free numbers function in the same way as regular 800 toll-free numbers.
Why Should I Choose an 877 Number? Not 800?
An 877 number acts totally the same as an 800 number. 877 is an alternative to the usual 800 prefix, which is becoming harder to come by these days.
The telecommunications industry adopted 877 as an alternative prefix since 800 numbers became so popular for business use. 877numbers are now well-known and largely regarded as a toll-free alternative to 800 numbers.
In addition to the obvious marketing benefits, an 877 number can be advantageous for developing businesses considering expanding into other areas. Callers won't immediately recognize you as being out of town because a toll-free number isn't affiliated with any specific area code.
Why Are 877 Numbers Important as Marketing Tools?
When used effectively, 877 toll-free numbers can be a wonderful marketing tool for your organization, especially if you want to improve your brand.
Your business will pay for incoming and outgoing calls even though the lines are toll-free for your customers. Toll-free numbers might assist you in generating leads. Customers that call your toll-free lines have typically used or purchased your services or products at least once before, or they are interested in your products or services. They may also want to place an order or ask questions about your products or services. Toll-free numbers are an excellent way to follow your leads back to their source and determine whether your marketing strategies are effective.
How to Get an 877 Toll-Free Number?
EasyLine has many 877 numbers available that you can sign up for with instant activation and no setup fees. Every 877 toll-free number with EasyLine offers great quality at an affordable price.
Choose a number. Try to use your company name or an industry-related term (think 1-877-FLOWERS) and keep it simple and easy to remember.
Subscribe to a plan. There are no long-term contracts.
Download the EasyLine application from the Apple Store or Google Play.
Sign in to your account to develop your business.
We are constantly improving our proprietary systems to offer the best service nationwide.
Get a phone number for your business now.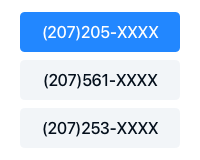 Pick a Number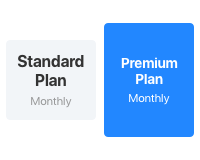 Choose a Plan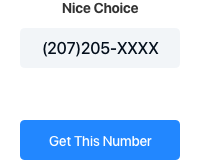 Get Started
Looking for an 877 Number That Matches Your Office Number?
Boost your company image & Increase customer calls
877 Toll-Free Numbers FAQs
1. Are calls from 877 numbers toll-free?

2. Why should my business get a toll free 877 number?

3. Are 877 numbers spam?

4. What is the difference between 877 and other toll-free numbers?

5. Are toll-free numbers free to buy?

6. Can I customize my 877 number?