785 Area Code
Contact your local customers by using the number of 785 number.
Get a permanent local phone number for your home or business.

Instant setup

No Contracts

Cancel Anytime
What is a 785 area code?
785 was first put in service July 20, 1997. It was created from area code 913.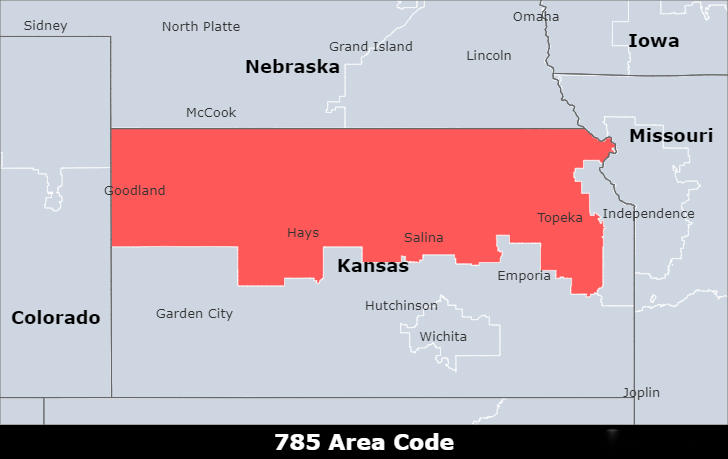 What is the location of area code 785?
Area code 785 is located in northern Kansas and covers Topeka, Lawrence, and Manhattan. It is the only area code that serves the area.
What timezone is used for area code 785?
The 785 Area Code is located in the Central / MountainTimezone.
What is the major city covered by area code 785?
Topeka, city, capital (1861) of Kansas, U.S., and seat (1857) of Shawnee county. Topeka lies on the Kansas River in the eastern part of the state.
Which area codes are closest to 785?
308 (Grand Island, NE);
316 (Wichita, KS);
402/531 (Omaha, NE);
620 (Hutchinson, KS);
660 (Sedalia, MO);719 (Colorado Springs, CO);
785 (Topeka, KS);
816 (Kansas City, MO);
913 (Overland Park, KS);
970 (Fort Collins, CO);
What are the benefits of having a local phone number?
1. Separate your work and life - It is the perfect way for separating your work and personal lives on a single phone.
2. The value of the area code itself - For businesses, having an area code specific to their city of operation is very important. A prestigious phone area code is extremely valuable and rare.
3. A better company presence - Recognizable area codes are more professional. Seventy-three percent of the respondents agree that having a recognizable area code makes their business appear more legitimate and professional.
4. Trusted by local customers - Local numbers are more familiar and reliable to potential customers, so if you want to use a contact number in your local marketing campaigns, a local phone number works well. This is especially good if your business wants to target customers in a specific region.
Can I request a specific phone number with 785 area code?
You don't need to have any groundbreaking technical skills to get a second phone number. All you have to do is to experience EasyLine, and you're good to go. EasyLine now offers a local phone number for your business. A wonder service for small businesses, EasyLine, provides you with a second phone number along with all the functionalities of your phone. You can manage your personal, as well as a second phone number from one single device and easily differentiate between them. We'd recommend making use of EasyLine's free trial to get a taste of what you'll be getting. 
1.Sign up for a free account.
2.Log in with your phone number and password.
3.Select and get your second phone number and you can put in your preferred area code (or buy a toll free number).
EasyLine is the most efficient option for both you and your customers.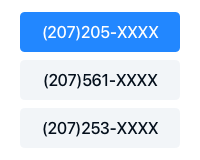 Pick a Number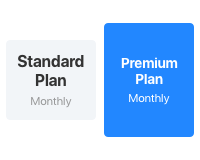 Choose a Plan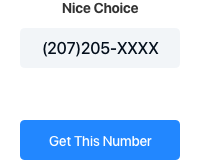 Get Started
Get a 785 area code number for your business
Unlimited calling and texting on a brand new number.
Complete List of US and Canada Area Codes
You can look up area codes by US states and Canadian provinces. Click the specific area code link to view the details.
United States Area Code List