415 Area Code
With 415 area code, you may increase your incoming calls and sales.
Customers in multiple areas can use various phone numbers provided by EasyLine.

Instant setup

No Contracts

Cancel Anytime
Brief introduction of 415 area code
Area code 415 along with 628 are the area codes for the San Francisco Bay area. The NANP or the North American Numbering Plan serving the suburbs in Marin County and San Mateo County.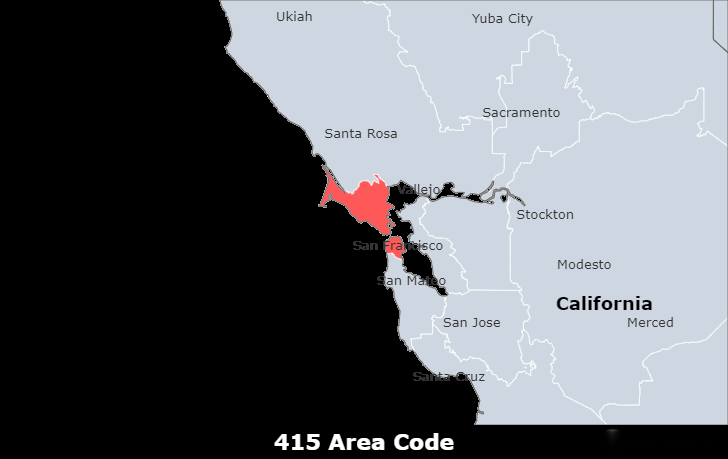 What is a 415 area code?
415 is one of the original 86 area codes created by AT&T and the Bell System in 1947. It originally served northern/central California including San Francisco and Sacramento. 415 was split in 1997 creating the need to update some of the phone numbers to area code 650. In 2015, area code 628 was created and is currently an overlay to 415.
Where is area code 415 located?
Area code 415 serves most of San Francisco, CA and the surrounding areas. It has a single overlay (628) that serves the same area.
What timezone is used for area code 415?
The 415 Area Code is located in the PacificTimezone.
What is the major city covered by area code 415?
San Francisco, city and port, coextensive with San Francisco county, northern California, U.S., located on a peninsula between the Pacific Ocean and San Francisco Bay. It is a cultural and financial centre of the western United States and one of the country's most cosmopolitan cities. Area 46 square miles (120 square km). Pop. (2000) 776,733; San Francisco–San Mateo–Redwood City Metro Division, 1,731,183; San Francisco–Oakland–Fremont Metro Area, 4,123,740; (2020) 873,965; San Francisco–San Mateo–Redwood City Metro Division, 1,776,095; San Francisco–Oakland–Fremont Metro Area, 4,335,391.
Which area codes are closest to 415?
415/628 (San Francisco, CA);
510 (Oakland, CA);
530 (Redding, CA);650 (San Mateo, CA);
707 (Santa Rosa, CA);
Is area code 415 a fraud?
There have been some recent scams circulating in which the callers would pretend to be members of the IRS claiming that their victims owed them money and threatening arrest if money wasn't handed over immediately. Certain area codes including 415 are being used for scamming.
Are telephonic calls from 415 toll free?
No area code 415 is not toll free.
How can your business benefit from a local phone number?
Easier Localization Efforts: Targeting hyper-specific markets by using an area code that callers are familiar with.
Added Functionalities: EasyLine-Not only calls, but small-business marketing solutions are available.
Can I request a specific phone number with 415 area code?
You don't need to have any groundbreaking technical skills to get a second phone number. All you have to do is to experience EasyLine, and you're good to go. EasyLine now offers a local phone number for your business. A wonder service for small businesses, EasyLine, provides you with a second phone number along with all the functionalities of your phone. You can manage your personal, as well as a second phone number from one single device and easily differentiate between them. We'd recommend making use of EasyLine's free trial to get a taste of what you'll be getting.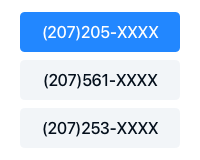 Pick a Number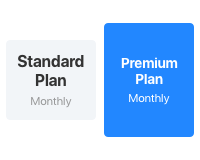 Choose a Plan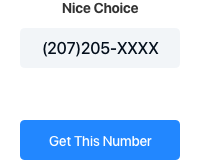 Get Started
Get a 415 area code number for your business
EasyLine is a great way to boost your business.
Complete List of US and Canada Area Codes
You can look up area codes by US states and Canadian provinces. Click the specific area code link to view the details.
United States Area Code List