229 Area Code
With 229 area code, you may increase your incoming calls and sales.
Customers in multiple areas can use various phone numbers provided by EasyLine.

Instant setup

No Contracts

Cancel Anytime
What is area code 229?
229 was first put in service August 1, 2000. It was created from area code 912.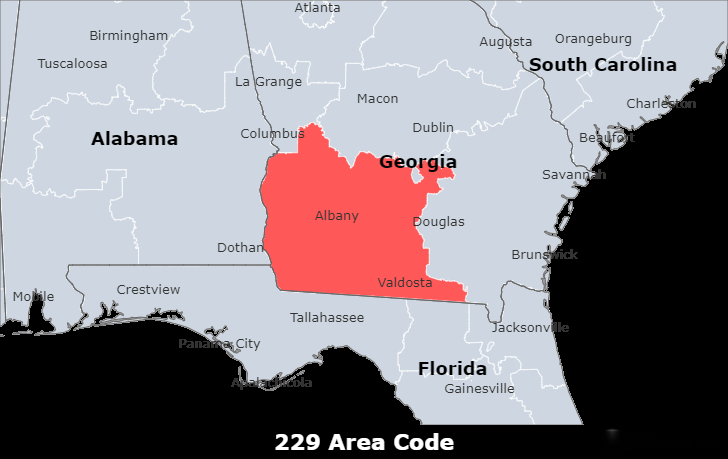 Where is area code 229 ?
Area code 229 is located in southwestern Georgia and covers Albany, Valdosta, and Thomasville. It is the only area code that serves the area.
What is the timezone of area code 229?
The 229 Area Code is located in the EasternTimezone.
What is the major city in area code 229?
Albany, city, seat (1853) of Dougherty county, southwestern Georgia, U.S. It lies along the Flint River at the head of navigation, about 90 miles (145 km) southeast of Columbus. Founded in 1836 by Colonel Nelson Tift, it was named for Albany, New York, and was early established as a leading cotton market. In 1857 a railroad connected it with Macon. Later, six other rail lines converged on the point to make it a transportation hub. The city served as a Confederate food and cotton supplier during the American Civil War. Cotton growing declined in the Albany area after a serious boll weevil infestation in 1915. Subsequently, a wider variety of crops were raised, with emphasis on papershell pecans and Spanish peanuts (groundnuts) and on livestock.
What are some of the local codes near 229?
229 (Albany, GA);
334 (Montgomery, AL);
386 (Palm Coast, FL);
478 (Macon, GA);706/762 (Augusta, GA);
850 (Tallahassee, FL);
904 (Jacksonville, FL);
912 (Savannah, GA);
Why should you select a prestigious phone number for your local business?
1. Be a local: You don't need to increase your infrastructure or build a local office to expand your business activities to a specific place.
2. Save money: Why pay extra by exclusively utilising toll-free international phone numbers? When receiving calls, use a local phone number to save money.
3. Increase your company's visibility by listing it in local and company directories. Make a positive impression on the people in your area.
4. Make it easy for your customers to contact you: They won't have to pay for long-distance calls to reach you. Using local phone numbers is both easier and less expensive.
5. Hide your phone number: When making outgoing calls, you can use a phone number with a local area code to hide your main corporate number.
Is it possible to obtain a certain local phone number with the area code 229?
There is a fact you cannot ignore, which is that prospects and customers are more likely to answer local numbers.
At EasyLine, we serve small business owners and individuals with easy-to-setup, professional-grade phone systems. Add a second phone number to your personal cell phone for work. Talk and text with customers without revealing your personal number. If you're looking forward to getting a local number for the best price, EasyLine is definitely the one you'd pick. 
You can get a local business phone number from EasyLine in following steps:
Step 1. Search a local number in any city and area code in North America. Enter your preferred 3-digit area code, e.g. 201
Step 2. Select a Local Number You Like from recommended results.
Step 3. If you haven't logged in your account, you have to sign in, then continue the next operation.
Step 4. Choose your plan. No hidden fees. No long term contracts. No surprises.
Step 5. Subscribe. Your subscription is auto-renewing until you cancel, you may cancel it anytime.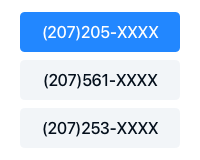 Pick a Number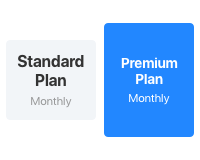 Choose a Plan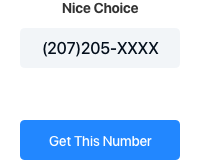 Get Started
Get a 229 area code number for your business
Calls should be handled with more professionalism.
Complete List of US and Canada Area Codes
You can look up area codes by US states and Canadian provinces. Click the specific area code link to view the details.
United States Area Code List