Area Codes in Vermont
Do you know the benefits of Vermont area codes?
Get a Vermont vanity local number. Make your brand stand out in the crowd.

Instant setup

No Contracts

Cancel Anytime
About Vermont
Vermont is a state in the New England region of the United States. It borders the states of Massachusetts to the south, New Hampshire to the east, and New York to the west, and the Canadian province of Quebec to the north. Vermont is the only state in New England that does not border the Atlantic Ocean. Vermont is the second-least-populated U.S. state after Wyoming and the sixth-smallest by area of the 50 U.S. states with a recorded population of 643,503 according to the 2020 U.S. census.The state capital is Montpelier, the least-populous state capital in the United States. The most-populous city, Burlington, is the least-populous city to be the most-populous city in a state.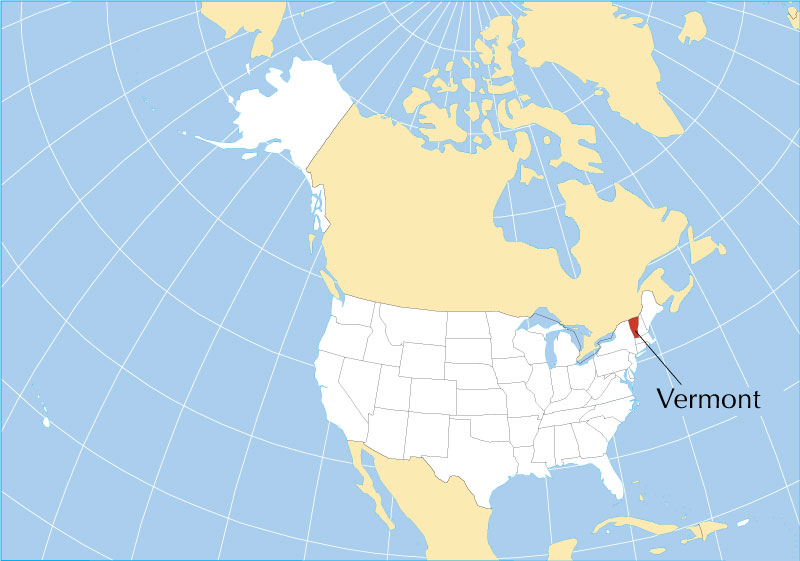 Area codes in Vermont
Vermont currently utilizes 1 area code. 802 has covered the entire state since the modern phone system was established by AT&T and the Bell System in 1947.
How many area codes are there in Vermont?
There is a total of 1 area code in Vermont - 802.
The largest cities in Vermont
Burlington, Essex, South Burlington, Colchester, Rutland, Bennington, Brattleboro, Milton, Essex Junction, Williston
How can a local phone number help your business?
1.Track marketing efforts by assigning a unique local phone number to each campaign.
2.Leverage the benefits of a remote workforce by allowing employees to make and receive phone calls from anywhere in the US and CA.
3.Make it easy for local customers to remember your number and call your business without incurring long-distance fees.
4.Build a local presence to attract customers even where you do not have offices.
How can I get a Vermont phone number?
EasyLine's affordable local numbers can help you connect with more customers. EasyLine is suitable for small businesses, solopreneurs and freelancers. Accessing local numbers for your business couldn't be easier with the EasyLine app. Once you've signed up for an EasyLine account you'll be able to access the virtual numbers feature. Here you'll be able to select numbers to add to an account. It doesn't matter what type of business you are, we have the phone system solutions for you. Once you sign up you'll be able to start selecting local or toll-free numbers, whatever type or size of business you are.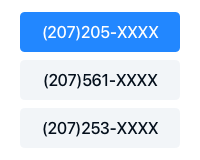 Pick a Number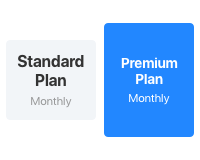 Choose a Plan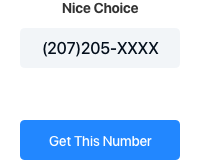 Get Started
Get a local Vermont number for your business
Thousands of companies trust EasyLine to reach their customers and prospects.
Complete List of US and Canada Area Codes
You can look up area codes by US states and Canadian provinces. Click the specific area code link to view the details.
United States Area Code List