334 Area Code
Get a 334 area code phone number to start your business
It's necessary to choose a memorable local vanity number for branding.

Instant setup

No Contracts

Cancel Anytime
What is a 334 area code?
334 was first put in service January 15, 1995. It was created from area code 205. 334 was split in 2001 creating the need to update some of the phone numbers to area code 251.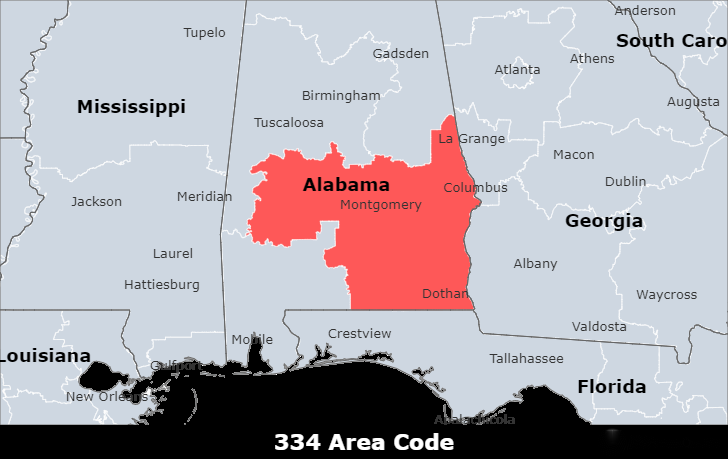 What is the location of area code 334?
Area code 334 is located in southeastern Alabama and covers Montgomery, Dothan, and Auburn. It is the only area code that serves the area.
What timezone is used for area code 334?
The 334 Area Code is located in the CentralTimezone.
What is the major city covered by area code 334?
Montgomery, capital of the state of Alabama, U.S., and seat (1822) of Montgomery county, located in the central part of the state. The city lies near the point where the Alabama River is formed by the confluence of the Coosa and Tallapoosa rivers. It was originally the site of Native American villages and was visited by Spanish explorer Hernando de Soto in 1540. About 1717 the French built Fort Toulouse on the river a short distance north of the present site of Montgomery. The city was founded and chartered in 1819 with the consolidation of two settlements and named for General Richard Montgomery, who had been killed during the American Revolution. It was made the state capital in 1846. In February 1861, just before the start of the American Civil War, Montgomery became the first capital of the Confederacy, though the capital was moved to Richmond, Virginia, later that year. Montgomery was captured by Union troops in 1865.
What are the closest area codes to 334?
205 (Birmingham, AL);
229 (Albany, GA);
251 (Mobile, AL);
256/938 (Huntsville, AL);
334 (Montgomery, AL);470/678 (Atlanta, GA);
662 (Southaven, MS);
706/762 (Augusta, GA);
770 (Roswell, GA);
850 (Tallahassee, FL);
The benefits of selecting a vanity local umber for your company
1. Better appearance of a well-established local business. Even if your company is located abroad, having a local phone number in the neighborhood where you conduct business gives you a local presence. You could use a local business number in any area where you offer services. 
2. Come across as more professional. A business number from EasyLine is more than simply a phone number. It's a phone number that's been improved with features that give callers the idea they're contacting a company with a professional phone system, rather than a random guy's mobile phone.
3. Run your company from your Smartphone. EasyLine's numbers are designed to help your business seem professional and stay connected, making it ideal for entrepreneurs who want all of the power of a professional business phone system without the bother of telecom equipment. To put it another way, you can operate your business on your phone and seem like a Fortune 500 firm.
4. Maintain Customer Satisfaction. You can't constantly answer client calls if you're a busy startup with limited time, money, and employees. This is where EasyLine comes into play. Even if you're a one-woman show or a busy mompreneur, EasyLine will never let you miss a call because the EasyLine Auto-Attendant can answer the phone and take a message even if you're not available to chat. As a result, your consumers will have a positive experience, and you will remain organized for customer follow-ups.
5. Be remembered for a longer period of time. Customers may be greeted with a professional-brand message when they phone your EasyLine number. "Thank you for calling XXX-We provide XXX," for example, is a common greeting. Your startup may now sound as opulent as large corporations, reinforcing your brand every time a consumer calls.
6. Save money. It is not necessary to spend a lot of money to set up a competent company phone system. A number from EasyLine comes with all of the features you'll need for your business. There are no setup fees, no hardware to buy, and no extra software to install. You can sign up for a month-to-month plan for less than $10.
Is it possible to get a phone number with the 334 area code?
For branding purposes, choosing a memorable local vanity number is helpful. You can get a specific phone number by requesting it from EasyLine. EasyLine was created to make your business easier. You can easily engage with customers, stay responsive, grow your business and build your brand identity. Try a dedicated business line and separate work from life! All in one: Manage all business calls, texts, and voicemails in this easy-to-use phone number app. Here are tips for you to get a local number you like:
Sign up for EasyLine and get your number.
Step 1: Visit the EasyLine website and register.
Step 2. You can search for available numbers by area code.
Step 3. Next to the number you want, click Select.
Step 4. Review the Terms of Service and Privacy Policy. 
Step 5. Pick and subscribe to a plan. Instant setup, no contracts, cancel anytime.
Step 6. Follow the on-screen instructions to pay.
Step 7: Get the EasyLine app from the App Store or Google Play.
Step 8: Begin your EasyLine business journey by logging into the EasyLine Application.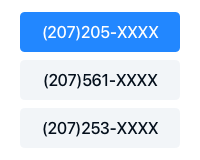 Pick a Number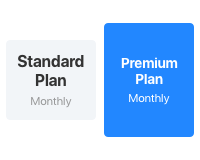 Choose a Plan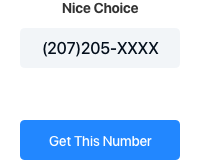 Get Started
Get a 334 area code number for your business
Get EasyLine to add value and convenience for customers.
Complete List of US and Canada Area Codes
You can look up area codes by US states and Canadian provinces. Click the specific area code link to view the details.
United States Area Code List