Area Codes in Nunavut
Get your second phone number in the Nunavut area.
People prefer vanity local phone numbers that are one-of-a-kind for advertising.

Instant setup

No Contracts

Cancel Anytime
About Nunavut
Nunavut is the largest and northernmost territory of Canada. It was separated officially from the Northwest Territories on April 1, 1999, via the Nunavut Act and the Nunavut Land Claims Agreement Act, which provided this territory to the Inuit for independent government. The boundaries had been drawn in 1993. The creation of Nunavut resulted in the first major change to Canada's political map since the province of Newfoundland was admitted in 1949.
Area codes in Nunavut
Nunavut is currently using one area code. Nunavut is not utilizing any area code overlay plans. Area code 867 covers the entire territory of Nunavut.
Area code 867 was formed in 1997 from a split of area code 403 and 819. Area code 403 originally covered Alberta, Yukon and parts of the Northwest Territories. Area code 819 covered Quebec. In 1997 area code 403 was split, along with a portion of area code 819, to form area code 867 which covers Yukon, Northwest Territories and Nunavut when it officially separated from the Northwest Territories in 1999.
How many area codes are there in Nunavut?
There is a total of 1 area code in Nunavut - 867
The largest cities in Nunavut
Iqaluit, Rankin Inlet, Arviat, Baker Lake, Cambridge Bay, Igloolik, Pond Inlet, Kugluktuk.
Why is it important to have a memorable local number for marketing?
1.Establish a stronger presence in local communities. Consumers are more likely to engage and opt for products or services that are local. More and more people are buying local to support their communities, so having a local phone number, will make a difference in the long run. A local number is one of the easiest ways to increase your conversion rates.
2.Expand into Multiple Locations. Now you can activate multiple local phone numbers to project a multi-city presence without the expense of physical locations. For example, if you are located in Miami but need a presence in Atlanta or New York, you can easily add local numbers for those cities and advertise them on your website. All calls will be centrally forwarded to your mobile number or your computer regardless of which one of your virtual phone numbers your customer calls.
3.Cost-Effective. You can establish a strong presence in multiple regions without the hassle of setting up a physical office space. Save dough while scaling your business. 
4.Better Response Rates. When you make calls or send texts from an area code that your customers recognize, they are more likely to answer. A local number is one of the easiest ways to increase your conversion rates.
Are Nunavut area code phone numbers still available?
It's simple to obtain a second phone number for your business from EasyLine and boost your company's growth.
EasyLine delivers local, toll-free, and vanity service to clients in order to enhance value and convenience.
Select and buy a local number for marketing. Steps to acquire a new phone number:
1.Create a free account and sign in.
2.Look up your selected area code, for example, 201.
3.Select a second phone number that you prefer (it could be local, vanity, or toll-free).
4.Choose the best value plan for your requirements.
5.With a professional-looking company phone number, you can now manage customer calls easily.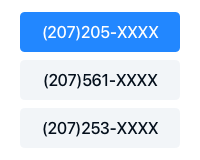 Pick a Number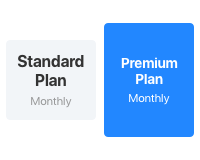 Choose a Plan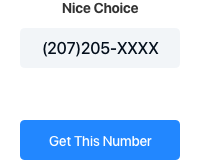 Get Started
Get a local Nunavut number for your business
EasyLine is your one-stop shop for call management.
Complete List of US and Canada Area Codes
You can look up area codes by US states and Canadian provinces. Click the specific area code link to view the details.
United States Area Code List