747 Area Code
All you need to know about area code 747.
Explore how to select a 747 area code phone number for your business.

Instant setup

No Contracts

Cancel Anytime
Brief introduction of 747 area code
When you encounter a new area code calling or sending you messages, the first thing comes in to your mind is if the call is linked with scammers. The 747 is a unique code intended only for a specific area. If you want to know more about this area code, here are some information that might be useful for you...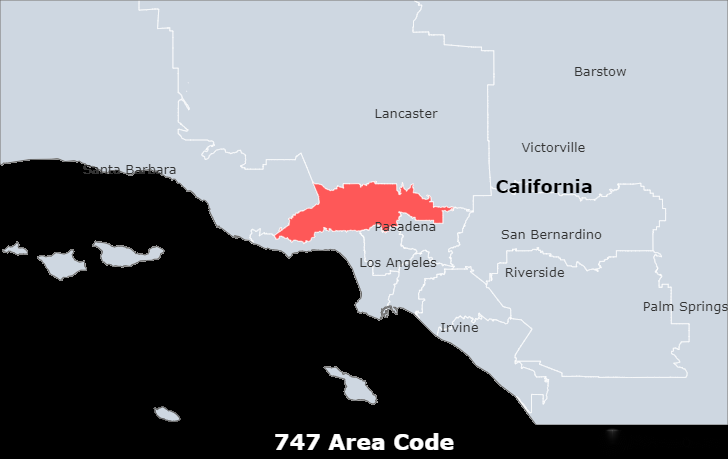 What is a 747 area code?
747 was first put in service May 18, 2009. It was created from area code 818.
Where is area code 747 located?
Area code 747 serves part of Los Angeles, CA and the surrounding areas. It is an overlay for area code 818 and serves the same area.
What timezone is used for area code 747?
The 747 Area Code is located in the PacificTimezone.
What is the major city covered by area code 747?
Los Angeles , city, seat of Los Angeles county, southern California, U.S. It is the second most populous city and metropolitan area (after New York City) in the United States. The city sprawls across a broad coastal plain situated between mountains and the Pacific Ocean; the much larger Los Angeles county, which encompasses the city, contains some 90 other incorporated cities, including Beverly Hills, Pasadena, and Long Beach. The county also encompasses two of the Channel Islands, Santa Catalina and San Clemente; Mount San Antonio, familiarly known as Mount Baldy or Old Baldy, 10,046 feet (3,062 metres) high; more than 900 square miles (2,330 square km) of desert; and 75 miles (120 km) of seacoast.
Which area codes are closest to 747?
213/323 (Los Angeles, CA);
310/424 (Los Angeles, CA);
442/760 (Oceanside, CA);
626 (Pasadena, CA);661 (Bakersfield, CA);
747/818 (Los Angeles, CA);
805/820 (Oxnard, CA);
909 (San Bernardino, CA);
Are telephonic calls from 747 toll free?
The 747 area code is not toll free. Chargers may apply depending on the company of what communication services you acquired. To make it sure, verify the terms and agreements of the company. It is important to know that the 747 area code is not toll free. The area code covers only a specific area and outside the country calls may apply charges.
Why do people prefer unique vanity local phone numbers for promotions?
1. On-Demand Functions. From caller ID, personalized greetings, and voicemail to call forwarding, your EasyLine business phone number may provide you with features that will help you to expand your reach, respond faster, and provide a better customer experience.
2.Scalability and dependability. EasyLine's solution has been shown to be dependable in terms of uptime and performance for organizations of all sizes. EasyLine was designed to grow alongside organizations that need to add features for fast-expanding teams and new locations.
3.A Workplace That Is Versatile. EasyLine provides the tools and functionality to support all sorts of working situations, whether you have several sites or scattered remote workers. EasyLine enables you to work from anywhere, at any time by utilizing auto attendant, call forwarding, and other features.
How can I find a phone number with the 747 area code that is available?
For branding considerations, it's important to have a memorable local number. EasyLine is a reliable source of local phone numbers in the United States and Canada. We offer the most extensive collection of local numbers from a variety of cities. Today, you can purchase a local phone number and begin utilizing the service right away. We provide a free trial to evaluate the quality of our service, and there is no obligation following the trial.
You can get a local business phone number in following steps:
Step 1. Sign up on EasyLine Website.
Step 2. Choose your number types - toll free numbers or local numbers.
Step 3. Search and select the number you like.
Step 4. Pick your value plan. From $9.99/month.
Or you can get EasyLine on App Store or Google Play first, then select a number and plan to buy:
Step 1. Search "EasyLine" on App Store or Google Play and download it.
Step 2. Create a new account for yourself.
Step 3. You'll have a free trial, you could experience EasyLine.
Step 4. We can guarantee that we offer you the best service at no extra charge.
Using our accessible area code, you could establish a local presence.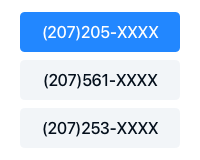 Pick a Number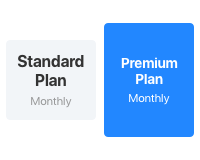 Choose a Plan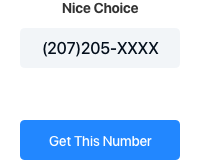 Get Started
Get a 747 area code number for your business
Get unlimited calling and texting with EasyLine.
Complete List of US and Canada Area Codes
You can look up area codes by US states and Canadian provinces. Click the specific area code link to view the details.
United States Area Code List