Area Codes in California
Most of what you need to know about California area codes is right here.
Make your brand more memorable by using an easy-to-remember local phone number.

Instant setup

No Contracts

Cancel Anytime
About California
California is a state in the Western United States. California borders Oregon to the north, Nevada and Arizona to the east, and the Mexican state of Baja California to the south. With over 39.5 million residents across a total area of approximately 163,696 square miles , it is the most populous and the third-largest U.S. state by area. It is also the most populated subnational entity in North America and the 34th most populous in the world. The Greater Los Angeles area and the San Francisco Bay Area are the nation's second and fifth most populous urban regions respectively, with the former having more than 18.7 million residents and the latter having over 9.6 million.Sacramento is the state's capital, while Los Angeles is the most populous city in the state and the second most populous city in the country . Los Angeles County is the country's most populous, while San Bernardino County is the largest county by area in the country. San Francisco, which is both a city and a county, is the second most densely populated major city in the country and the fifth most densely populated county in the country, behind four of New York City's five boroughs.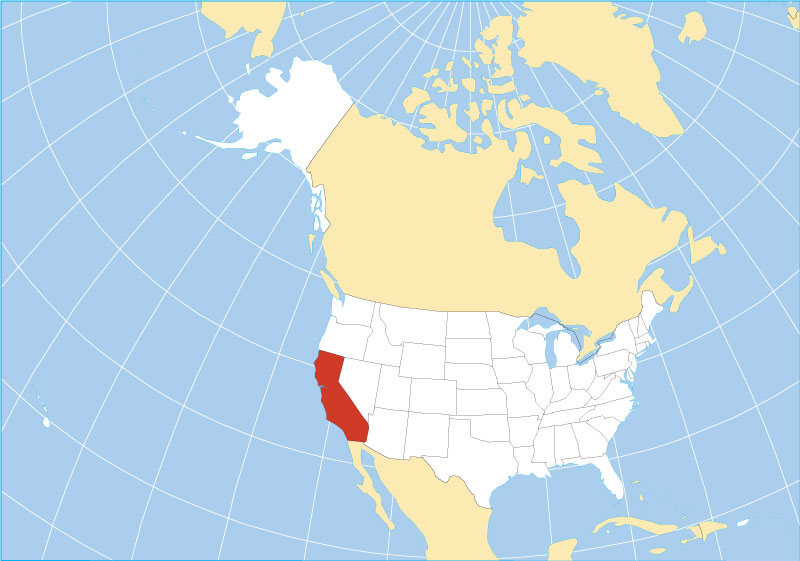 Area codes in California
California currently utilizes 34 area codes. When first established by AT&T and the Bell System in 1947, 213 covered southern California including Los Angeles, 415 covered northern/central California including San Francisco and Sacramento, and 916 covered northern California but not including Sacramento. The most recently added was 820 in 2018 as an overlay to 805. Today, 760 is the most populated with an estimated 5.7 million of the state's 37.3 million residents.
How many area codes are there in California?
The largest cities in California
Los Angeles, San Diego, San Jose, San Francisco, Fresno, Sacramento, Long Beach, Oakland, Bakersfield, Anaheim
What are the benefits of getting business phone numbers with California area codes?
1. Better appearance of a well-established local business. Even if your company is located abroad, having a local phone number in the neighborhood where you conduct business gives you a local presence. You could use a local business number in any area where you offer services. 
2. Come across as more professional. A business number from EasyLine is more than simply a phone number. It's a phone number that's been improved with features that give callers the idea they're contacting a company with a professional phone system, rather than a random guy's mobile phone.
3. Run your company from your Smartphone. EasyLine's numbers are designed to help your business seem professional and stay connected, making it ideal for entrepreneurs who want all of the power of a professional business phone system without the bother of telecom equipment. To put it another way, you can operate your business on your phone and seem like a Fortune 500 firm.
4. Maintain Customer Satisfaction. You can't constantly answer client calls if you're a busy startup with limited time, money, and employees. This is where EasyLine comes into play. Even if you're a one-woman show or a busy mompreneur, EasyLine will never let you miss a call because the EasyLine Auto-Attendant can answer the phone and take a message even if you're not available to chat. As a result, your consumers will have a positive experience, and you will remain organized for customer follow-ups.
5. Be remembered for a longer period of time. Customers may be greeted with a professional-brand message when they phone your EasyLine number. "Thank you for calling XXX-We provide XXX," for example, is a common greeting. Your startup may now sound as opulent as large corporations, reinforcing your brand every time a consumer calls.
6. Save money. It is not necessary to spend a lot of money to set up a competent company phone system. A number from EasyLine comes with all of the features you'll need for your business. There are no setup fees, no hardware to buy, and no extra software to install. You can sign up for a month-to-month plan for less than $10.
How do I get local phone numbers with California area codes?
EasyLine is a trusted provider of local phone numbers in the United States and Canada. We have the largest selection of local numbers from many cities. Get a local phone number today and start using the service instantly. We offer a free trial to test the quality of our service, and there is no commitment after the trial.
It's vital to select a memorable local vanity number for your business advertising. Here are the methods for you to get a brand new number.
——On the EasyLine website
Step 1. Enter your area code and pick a specific number.
Step 2: Select and subscribe to a plan
Step 3. Download the EasyLine app from the App Store or Google Play.
Step 4. Log into the App EasyLine because you have created an account (*There is no need to sign up again on the App).
Step 5. Make and receive calls, texts, and try more features that you want, like auto-attendant, business hours, etc.
——On the App Store or Google Play
Step 1. Search for "EasyLine" in the App Store or Google Play and download it.
Step 2: Register for a new account.
Step 3. You'll have a free trial. You could experience EasyLine.
Step 4. We can guarantee that we will offer you the best service at no extra charge.
——Talk to our sales
Step 1. On the EasyLine website, find the button "Talk to sales".
Step 2. Fill in your information and your contact information, then submit.
Step 3. Your EasyLine customer manager will contact you as soon as possible.
——LiveChat
Step 1. On the EasyLine website, find the button "LiveChat".
Step 2. Ask for help from our customer service to get a local number.
Step 3. We'll help you configure your settings and set up your local phone numbers to work exactly the way you want!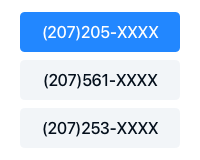 Pick a Number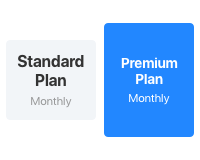 Choose a Plan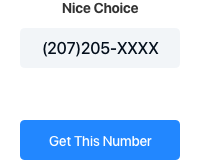 Get Started
Get a local California number for your business
A local number service that stays true to brand.
Complete List of US and Canada Area Codes
You can look up area codes by US states and Canadian provinces. Click the specific area code link to view the details.
United States Area Code List