712 Area Code
For your advertising, use a 712 local number.
Give your company a trustworthy image that local clients will appreciate.

Instant setup

No Contracts

Cancel Anytime
What is area code 712?
712 is one of the original 86 area codes created by AT&T and the Bell System in 1947. It originally served the western third of Iowa including Sioux City.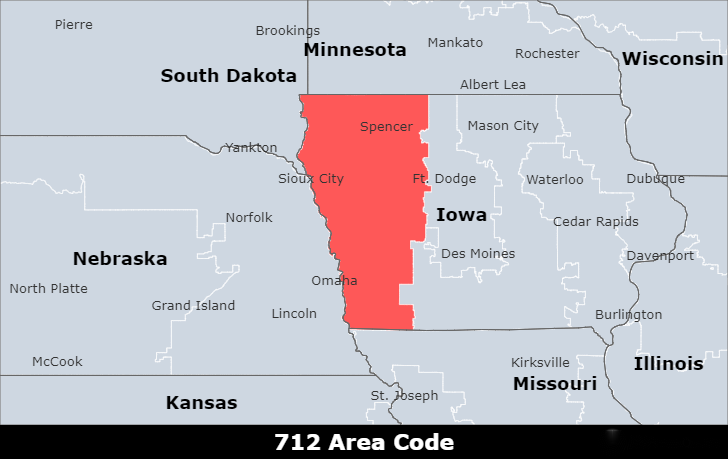 Where is area code 712 ?
Area code 712 is located in western Iowa and covers Sioux City, Council Bluffs, and Spencer. It is the only area code that serves the area.
What is the timezone of area code 712?
The 712 Area Code is located in the CentralTimezone.
What is the major city in area code 712?
Sioux City, city, seat (1856) of Woodbury county, northwestern Iowa, U.S. It lies on the Missouri River (bridged to South Sioux City, Nebraska) at the influx of the Big Sioux and Floyd rivers, where Iowa, South Dakota, and Nebraska meet. The former territory of Omaha, Sioux, and Oto peoples, the site was visited in 1804 by the Lewis and Clark Expedition; Sergeant Charles Floyd, the expedition's only fatality, was buried there (commemorated by a monument erected in 1960, the first U.S. national historic landmark). Laid out in 1848 by William Thompson of Illinois and initially known as Thompsonville, it was subsequently settled by Theophile Bruguier, a French-Canadian trader, who arrived in 1849 with his Sioux wives and their father, Chief War Eagle, who aided the European pioneers in the area. War Eagle's grave is in a park on a bluff overlooking the river with a view of the three states. Incorporated in 1857, the community was renamed for the chief's tribe. It grew with the steamboat trade and became a supply and land-office depot for the northern plains. With the advent of the railroad (1868) and the meat-packing industry (1872), its population increased rapidly.
What are some of the local codes near 712?
402/531 (Omaha, NE);
507 (Rochester, MN);
515 (Des Moines, IA);
605 (South Dakota);641 (Mason City, IA);
660 (Sedalia, MO);
712 (Sioux City, IA);
What is the value of having a local phone number for your company?
1. Ability to receive calls anywhere. Without being tied to a physical location, you can receive calls anywhere, anytime and on your preferred device. For example, if someone in your company is going to be away and needs to be reachable by phone but doesn't want to give out their cell phone number, you could assign an EasyLine number to their cell phone. 
2. Incoming call distribution. EasyLine phone numbers are also beneficial for companies with multiple office locations. Instead of a phone ringing in one office, incoming calls can be sent to phones in each office. You can do this by using auto-attendant, which will ring the phones of any employee who is designated as part of the queue or group, depending on your preferences. 
3. Localized phone numbers. If your office is located in a different area than your customer base, you can assign a local area code to your phone line. This helps you establish a presence in a key area and lowers costs on incoming calls. Customers are more likely to call and answer calls from a local number than one with an area code they don't recognize. 
4. Advanced features. EasyLine offers you lots of advanced features like SMS marketing, customer voicemail, group broadcast, auto-reply, call forwarding, business hours, auto-attendant, call blacklist, VoIP calling, inbound caller ID, business card, tag management, etc. It could meet your needs for sure.
How do I get a specific phone number with 712 area code?
Local phone numbers are much cheaper than you think. EasyLine makes it easy to get a local phone number for your business. Once you sign up, you'll be able to start choosing local or toll-free numbers, regardless of the type or size of your business. EasyLine is ideal for small businesses, individual owners, and self-employed people. 
To get a new phone number for your business
Step 1: Go to the EasyLine website and sign up.
Step 2: Select whether you want a toll-free or local number.
Step 3. Find and select the number you like. 
Step 4. Choose your value plan. Starting at $9.99/month.
Plus: EasyLine provides a variety of options, includes Auto-Attendant(Call Menu/IVR), call forwarding & Transfers, business hours… No matter you are a small business, a solopreneur or a freelancer, you could answer all calls wherever, whenever with EasyLine.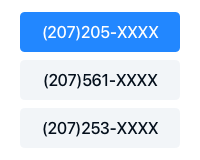 Pick a Number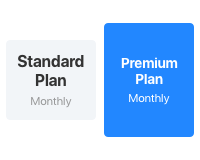 Choose a Plan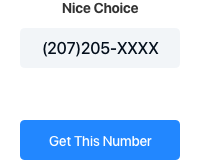 Get Started
Get a 712 area code number for your business
On average, our clients save thousands by switching to EasyLine.
Complete List of US and Canada Area Codes
You can look up area codes by US states and Canadian provinces. Click the specific area code link to view the details.
United States Area Code List