Get a Local Phone Number for You Business
Establish your local presence with our available area code.
Get a dedicated phone number for your business to connect with your customers.

Instant setup

No Contracts

Cancel Anytime
What Is a Local Phone Number?
A local phone number is a dedicated phone number that is tied to a specific region, city, or state based on its three-digit area code. Local phone numbers are an excellent way to build a presence in your local area, whether or not you have a physical presence there. Many potential clients like to contact local companies, and having a local phone number allows you to market your business in your neighborhood.
We have local phone numbers accessible for anywhere you run a business, whether you are in a big city like New York or a small town like Key West.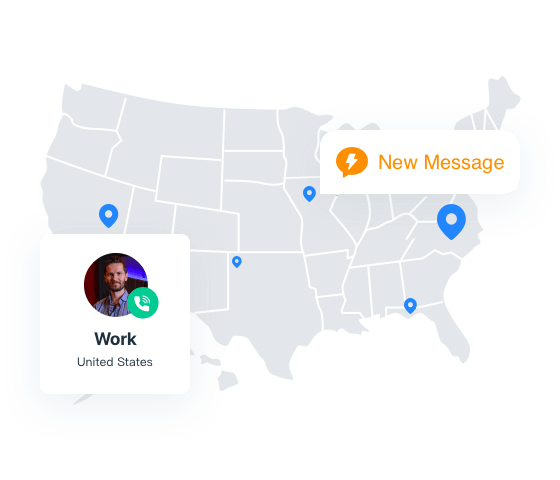 Who Should Invest in a Local Business Number?
Small Businesses
For some startups and small businesses they may already have a local number but as they grow they need more flexibility and features than their current phone service provider offers. There's where EasyLine comes in. We can take your current local number and turn it into a virtual local number with all the power of our virtual office phone system.
Solopreneurs
Whether you own a barbershop, a bakery, or a pet store, if you're a solopreneur who needs to make and receive phone calls on the move, EasyLine may be able to meet your demands. You may pay on a monthly basis while maintaining a professional image in front of your consumers.
Freelancers
Freelancers occasionally require a business phone service. You may be an Uber driver, a software developer, a plumber, a designer, or an electrician... For all freelancers, EasyLine, a low-cost business phone solution, is a good choice. You may run your side projects from anywhere: the workplace, your home, or on the road.
The Benefits of Getting a Local Business Phone Number
Getting a local phone number will help you create client trust, reliability, and confidence. Clients want to do business with local businesses, so having a local phone number will make your company appear more trustworthy and welcoming.
Give your business a local presence in any city in the US or Canada.
Forward your local phone number to any phone in North America.
Give your company a trustworthy vibe that will appeal to local clients.
Customers are more likely to answer if you call and text from a local phone number.
Even if you're on the same phone, keep professional and personal calls separate.
How Can I Get a Local Phone Number for Business?
EasyLine provides area codes in every state and province in the United States and Canada, no matter where you do business. EasyLine is one of the most popular business phone systems on the market. Let EasyLine carry your business from coast to coast, to wherever your clients are. Local phone numbers enable you to market your products and provide the finest customer support across the country. With EasyLine, you can get a second phone number for your business in less than 3 minutes!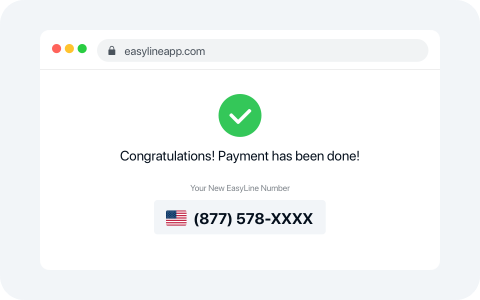 Method 1
Follow the on-screen instructions on the EasyLine Website to obtain a second phone number.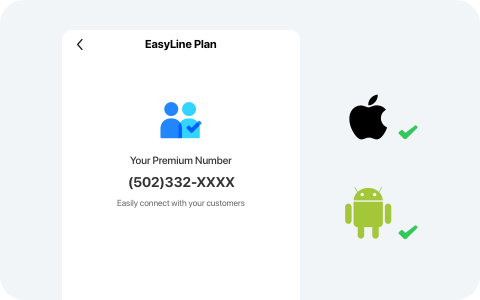 Method 2
Follow the on-screen instructions on the EasyLine Website to obtain a second phone number.
EasyLine is the ideal option for you and your clients. For small businesses, no matter what industry you are in, EasyLine provides powerful features and solutions to meet your needs. Individuals (solopreneurs and freelancers) make it easy and affordable to look more professional and communicate like a much bigger company.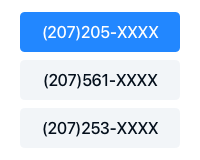 Pick a Number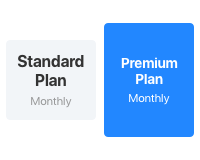 Choose a Plan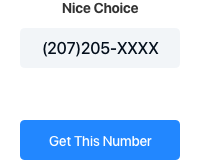 Get Started
Getting a Local Phone Number for Your Business Is Easy
Search our database of millions of local numbers across the United States and Canada.
Local Numbers FAQs
1. Are all local numbers available?

2. Can I transfer my existing local number to EasyLine?

3. Can I call forward my local business number to my cell phone?

4. Do I need a local phone number for business?

5. Can EasyLine help me find a local phone number?