548 Area Code
Boost your incoming calls and sales with 548 area code.
EasyLine offers multiple phone numbers to customers in different locations.

Instant setup

No Contracts

Cancel Anytime
What is a 548 area code?
548 was first put in service June 4, 2016. It was created from area code 226.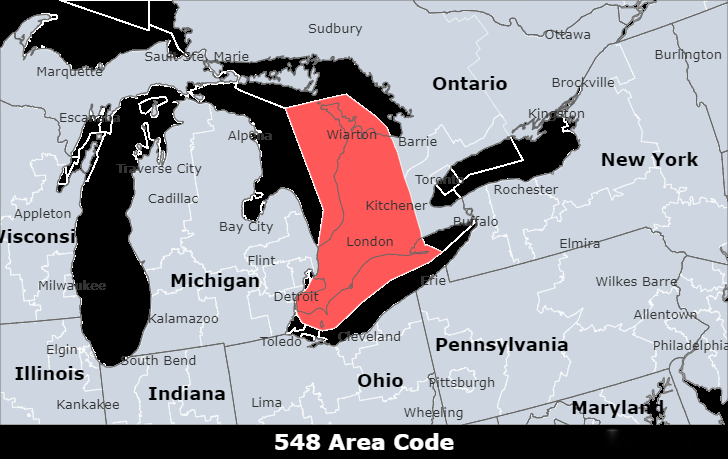 What is the location of area code 548?
Area code 548 serves southwestern Ontario, Canada including London, ON. It is an overlay for area code 519 and serves the same area.
What timezone is used for area code 548?
The 548 Area Code is located in the EasternTimezone.
Which area codes are closest to 548?
226/519/548 (London, ON);
248/947 (Troy, MI);
249/705 (Sudbury, ON);
289/365/905 (Hamilton, ON);
313 (Detroit, MI);
419/567 (Toledo, OH);
440 (Parma, OH);586 (Warren, MI);
716 (Buffalo, NY);
734 (Ann Arbor, MI);
810 (Flint, MI);
814 (Erie, PA);
819/873 (Sherbrooke, QC);
989 (Saginaw, MI);
What can a local phone number do for your business?
1.Cut the cost of phone calls by 60-70 percent.
2.Obtain phone numbers in any state or province in the United States and Canada.
3.Forward incoming calls to virtually any location.
4.Market your services and products to people in different cities and states.
5.After you alter your company's address, save the online direct phone number.
6.A business phone system provides for the privacy of discussions as well as the establishment of a multichannel number or extra phone lines.
7.To reduce telecommunication costs, all corporations, small businesses, solopreneurs, and freelancers employ a second business phone number service.
8.Keep in touch no matter where you are by using second business phone numbers!
Can I request a specific phone number with 548 area code?
Local numbers are a lot more affordable than you'd expect. You can buy local phone numbers for your business in any city or country of choice with EasyLine. EasyLine offers you lots of powerful features like unlimited calls & texts, Auto-reply to calls & texts, shortcuts & templates, custom notes, voicemail greetings, business contacts, call blacklist, group messaging, call forwarding to numbers, call forwarding to voicemail, business hours, auto-attendant, VoIP / Wifi calling, inbound caller ID, business card, tag management, business insights, number port in, texting scheduler, call recording, custom signature, voicemail to texts, etc.
Methods to get a new phone number for your business.
Method 1: Register on the EasyLine website and follow the on-screen instructions to obtain a phone number.
Method 2: Download the EasyLine app, pick a phone number, then subscribe a plan.
Method 3: Find the "Talk to Sales" option, contact our sales.
Method 4: Find the "LiveChat", talk to our customer service team.
EasyLine is the most cost-effective option for both you and your customers. To small businesses, no matter what industry you are in, EasyLine provides powerful features/solutions to meet your needs. To individuals(solopreneurs and freelancers), make it easy and affordable to look more professional and communicate like a much bigger company.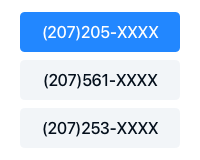 Pick a Number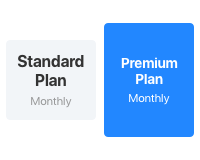 Choose a Plan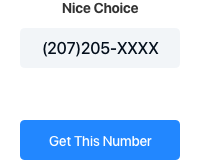 Get Started
Get a 548 area code number for your business
Manage business calls from your smartphone and work from anywhere.
Complete List of US and Canada Area Codes
You can look up area codes by US states and Canadian provinces. Click the specific area code link to view the details.
United States Area Code List