430 Area Code
430 area code - Keep it local.
EasyLine works best for you and your customers.

Instant setup

No Contracts

Cancel Anytime
Brief introduction of 430 area code
When you receive a notification on your phone that originates from a new area code, question that usually comes into our mind first is who is calling. Even though we are quite familiar with the location of some area codes, it is still not enough due to the fact that there are still many area code out there. To know more about area code 430, I suggest you continue reading below.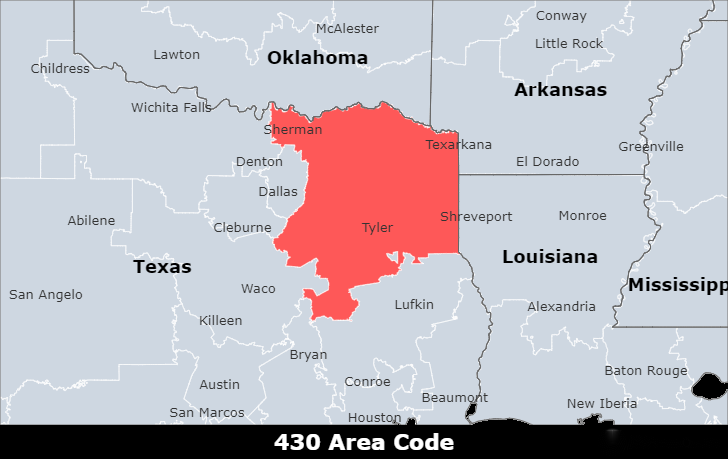 What is area code 430?
430 was first put in service February 15, 2003. It was created from area code 903.
Where is area code 430 located?
Area code 430 is located in northeastern Texas and covers Tyler, Longview, and Sherman. It is an overlay for area code 903 and serves the same area.
What is the timezone of area code 430?
The 430 Area Code is located in the CentralTimezone.
What is the major city in area code 430?
Tyler, city, seat (1846) of Smith county, northeastern Texas, U.S. It is located 100 miles (160 km) east-southeast of Dallas. Laid out in 1846 and named for President John Tyler, it was a farming centre until 1930, when the East Texas oil field was discovered. A transportation focus, Tyler became the administrative headquarters for oil companies and now has refineries and commercial and light-industrial developments. Tyler is a regional centre for manufacturing, health care, and retail. It is also known for its flower industry, exemplified by Tyler Municipal Rose Garden and Museum (the country's largest rose showcase), its annual Texas Rose Festival (October), and the Azalea and Spring Flower Trail. The city is the seat of Texas College (1894), Tyler Junior College (1926), and the University of Texas at Tyler (1971); the planetarium located on the campus of Tyler Junior College is one of the state's largest. Tyler State Park is located on the northern edge of the city, and there are many small lakes in the vicinity, including Lake Tyler and Lake Tyler East. Notable attractions include Brookshire's World of Wildlife Museum, Caldwell Zoo, Tyler Museum of Art, Carnegie History Center, and the Goodman-LeGrand Home (1859), an antebellum residence that is now a museum. Inc. city, 1907. Pop. (2000) 83,650; Tyler Metro Area, 174,706; (2010) 96,900; Tyler Metro Area, 209,714.
What are some of the local codes near 430?
580 (Lawton, OK);
682/817 (Fort Worth, TX);
870 (Jonesboro, AR);
936 (Conroe, TX);
940 (Denton, TX);
979 (College Station, TX);214/469/972 (Dallas, TX);
254 (Killeen, TX);
318 (Shreveport, LA);
409 (Beaumont, TX);
430/903 (Tyler, TX);
512/737 (Austin, TX);
Is it true that 430 number is toll free?
Area code 430 is not toll free at all. The telecommunication company or carrier will charge your account according to how long the call you performed. The cost may be per-minute of the call or possibly a monthly subscription. For more information regarding this matter, you may ask your telecommunication company or local carrier about their conditions.
Why do people choose vanity local phone numbers that are one-of-a-kind for brands?
Take a look at some of the key benefits of having a local phone number:
1.Local presence: By picking a local number you'll be able to give the impression that you're an established business in any UA and CA city.
2.Routing calls: All calls made to your new local phone number can be forwarded automatically to your pre-existing business number or mobile.
3.Choose your own number: Traditional phone service providers will allocate you a random number. With VoIP, you get to pick your own number – meaning you can 4.Pick from thousands of memorable numbers, making it easier for customers to remember you.
5.Marketing: You may be running a marketing campaign in a particular city that entails people to call a phone number.
Considering getting yourself a virtual phone number?
How can I get a 430 local business phone number?
Local numbers are more likely to receive responses from prospects and consumers. As for price, local numbers are a lot more affordable than you'd expect. EasyLine is suitable for any sort of business. We offer affordable business phone plans that grow with your company. EasyLine is a good choice for healthcare, real estate, e-commence, financial services, retail and franchise, professional services, etc. No matter what industry you are in, EasyLine provides powerful features and solutions to meet your needs.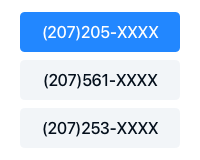 Pick a Number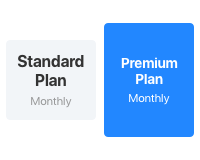 Choose a Plan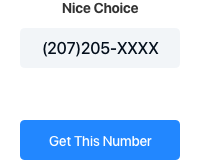 Get Started
Get a 430 area code number for your business
Getting started takes less than 5 minutes.
Complete List of US and Canada Area Codes
You can look up area codes by US states and Canadian provinces. Click the specific area code link to view the details.
United States Area Code List