579 Area Code
EasyLine provides local phone numbers throughout the United States.
EasyLine is the most effective solution for you and your clients.

Instant setup

No Contracts

Cancel Anytime
What is the 579 area code?
579 was first put in service August 21, 2010. It was created from area code 450.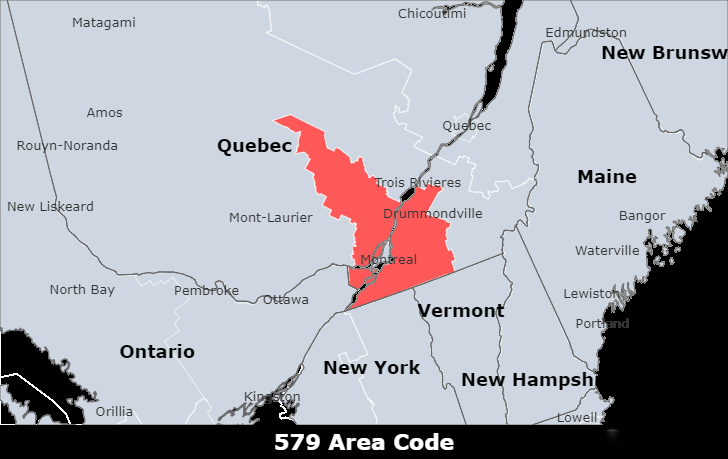 Where does area code 579 come from?
Area code 579 serves the area surrounding Montral, Quebec, Canada including Granby. It is an overlay for area code 450 and serves the same area.
What timezone does the area code 579 belong to?
The 579 Area Code is located in the EasternTimezone.
What area codes are nearby 579?
518/838 (Albany, NY);
603 (New Hampshire);
802 (Vermont);
819/873 (Sherbrooke, QC);315/680 (Syracuse, NY);
343/613 (Ottawa, ON);
367/418/581 (Quebec, QC);
438/514 (Montreal, QC);
450/579 (Granby, QC);
For branding purposes, why do you need a memorable local number?
Most customers prefer calling a local number, especially if they're trying to reach a local shop, sole trader or a taxi company. By adding a local number to your website or business cards you create the impression that your business is based just around the corner, which eases the customers' experience and makes them feel more comfortable when calling a company with a local number. It also helps enhance your business reputation and credibility among local customers, which might lead to a higher volume in business leads and potential sales. 
Using a second local business phone number also cuts from the traditional landline cost as you won't have to pay for a fixed BT landline anymore. With any of Virtual Landline plans you'll be paying only the monthly subscription price for the plan and all inbound or outbound call activity will be deducted from the inclusive minutes, depending which plan you've chosen.
How can I get a business phone number with the 579 area code?
With EasyLine, you can get local numbers in the United States or Canada. Simply use our search engine to see whether a local phone number is available. EasyLine will meet your company's requirements. Toll-free numbers are preferable if you wish to purchase a phone number with a unique or distinctive sequence of numbers.
To create a presence in your local city by adding a local number:
Step 1: Register for an account.
Step 2: Enter your chosen three-digit area code.
Step 3: Choose and pay for the plan of your choice.
Step 4: Congratulations, you are now ready to use EasyLine's services!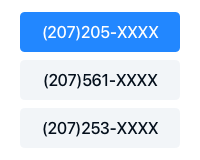 Pick a Number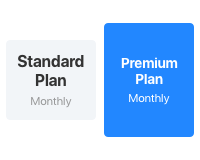 Choose a Plan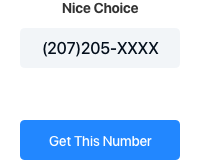 Get Started
Get a 579 area code number for your business
Thousands of companies trust EasyLine to reach their customers and prospects.
Complete List of US and Canada Area Codes
You can look up area codes by US states and Canadian provinces. Click the specific area code link to view the details.
United States Area Code List