601 Area Code
Make your company stand out in a crowded marketplace.
Prospects and consumers are more likely to respond to local phone numbers.

Instant setup

No Contracts

Cancel Anytime
What is the 601 area code?
601 is one of the original 86 area codes created by AT&T and the Bell System in 1947. It originally served the entire state of Mississippi. 601 was split in 1997 creating the need to update some of the phone numbers to area code 228, and again in 1999 to create area code 662. In 2005, area code 769 was created and is currently an overlay to 601.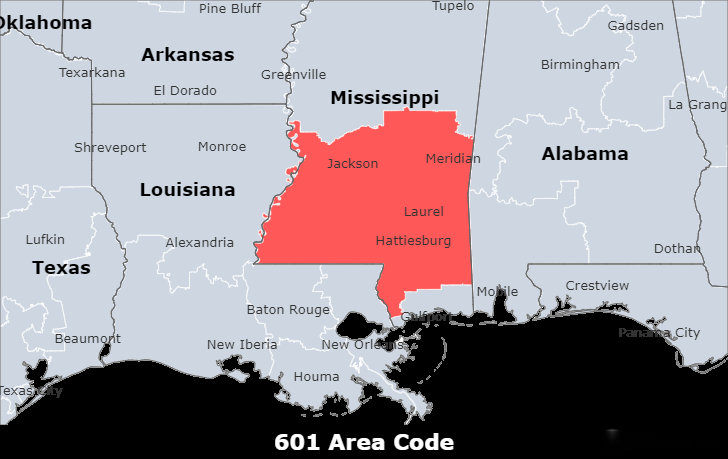 Where is area code 601 ?
Area code 601 serves central and southern Mississippi except the Gulf Coast. It includes the cities of Jackson, Hattiesburg, and Meridian. It has a single overlay (769) that serves the same area.
What timezone does the area code 601 belong to?
The 601 Area Code is located in the CentralTimezone.
What is the main city in area code 601?
Jackson, city, seat (1821) of Madison county, western Tennessee, U.S. It lies about 80 miles (130 km) northeast of Memphis. The area was settled about 1819 as a port on the Forked Deer River and developed as a cotton depot and railroad junction. First called Alexandria, the community was renamed in 1822 to honour General (later President) Andrew Jackson. It was used as a supply point by both Confederate and Union troops during the American Civil War and was the site of a minor engagement (December 19, 1862) led by Confederate general Nathan Bedford Forrest.
What are some of the area codes around 601?
205 (Birmingham, AL);
225 (Baton Rouge, LA);
228 (Gulfport, MS);
251 (Mobile, AL);
318 (Shreveport, LA);337 (Lafayette, LA);
601/769 (Jackson, MS);
662 (Southaven, MS);
985 (Houma, LA);
What is the value of having a local phone number for your company?
Improve your workflow with a second line for business
1.Take & make calls from your business number using your personal cellphone
2.Improve response times to important business calls
3.Never miss a call from a customer or prospect
4.Put all of the powerful business phone features of EasyLine on your mobile device
5.Stop carrying & Paying for two phones
How do I acquire a phone number with the area code 601?
For branding considerations, it's important to have a memorable local number. EasyLine is a reliable source of local phone numbers in the United States and Canada. We offer the most extensive collection of local numbers from a variety of cities. Today, you can purchase a local phone number and begin utilizing the service right away. We provide a free trial to evaluate the quality of our service, and there is no obligation following the trial.
Step 1: Enter your area code and choose a specific phone number on the EasyLine website.
Step 2: Choose and enroll in a plan.
Step 3: Go to the App Store or Google Play and download the EasyLine app.
Step 4: Log in to the EasyLine app because you already have an account (*No need to sign up for the app again).
Step 5: Make and receive calls and messages, as well as experiment with other features such as auto-attendant, business hours, and more.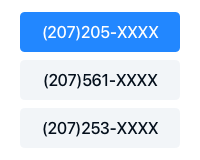 Pick a Number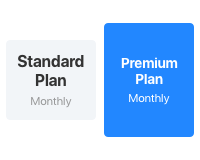 Choose a Plan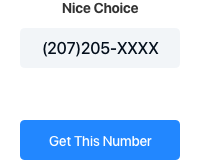 Get Started
Get a 601 area code number for your business
Work from anywhere and manage business calls from your smartphone.
Complete List of US and Canada Area Codes
You can look up area codes by US states and Canadian provinces. Click the specific area code link to view the details.
United States Area Code List