641 Area Code
Using 641 area code allows you to get your business up and running quickly.
EasyLine wants to help you expand your business.

Instant setup

No Contracts

Cancel Anytime
What is area code 641?
641 was first put in service July 9, 2000. It was created from area code 515.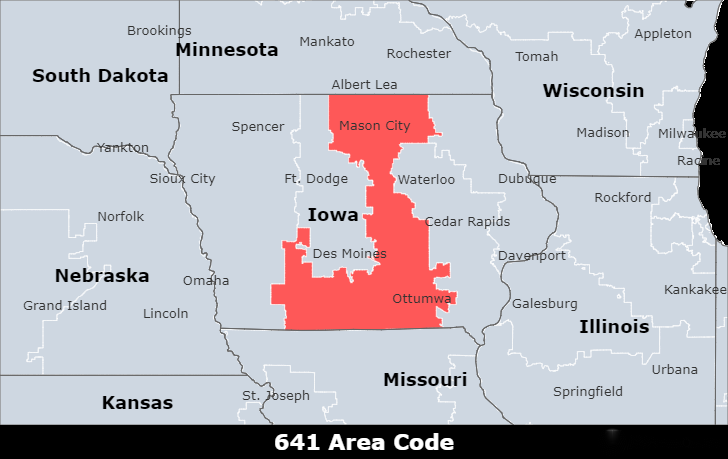 Where is area code 641 ?
Area code 641 is located in Iowa and covers Mason City, Marshalltown, and Ottumwa. It is the only area code that serves the area.
What is the timezone of area code 641?
The 641 Area Code is located in the CentralTimezone.
What is the major city in area code 641?
Mason City, city, seat (1855) of Cerro Gordo county, northern Iowa, U.S., along the Winnebago River, about 120 miles (195 km) north of Des Moines. The area was inhabited by Winnebago and Sioux peoples when Freemasons arrived to settle the site in 1853; its earlier names were Shibboleth, Masonic Grove, and Masonville before the present name was adopted. The city is underlain by deposits of clay and limestone, and large quantities of sand and gravel are also available, hence it long has supported a substantial cement industry.
What are the area codes near 641?
608 (Madison, WI);
641 (Mason City, IA);
660 (Sedalia, MO);
712 (Sioux City, IA);319 (Cedar Rapids, IA);
507 (Rochester, MN);
515 (Des Moines, IA);
563 (Davenport, IA);
The advantages of using a local phone number for business
Local phone numbers provide a genuine presence for your organization in certain target markets and make it more accessible to individuals in both local and international places. The following are some of the advantages:
1. Establishing a local presence in a certain city.
2. Keeping track on marketing initiatives
3. Customers will have easy access.
4. Improving the efficiency of your company.
Above all, local phone numbers are a low-cost means of expanding a business.
How do I obtain a 641 local phone number for business?
Local numbers are a lot more affordable than you'd expect. You can buy local phone numbers for your business in any city or country of choice with EasyLine. EasyLine offers you lots of powerful features like unlimited calls & texts, Auto-reply to calls & texts, shortcuts & templates, custom notes, voicemail greetings, business contacts, call blacklist, group messaging, call forwarding to numbers, call forwarding to voicemail, business hours, auto-attendant, VoIP / Wifi calling, inbound caller ID, business card, tag management, business insights, number port in, texting scheduler, call recording, custom signature, voicemail to texts, etc.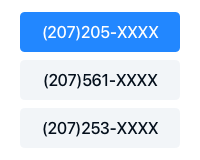 Pick a Number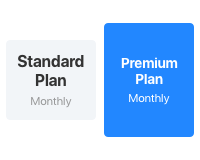 Choose a Plan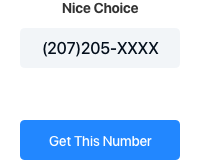 Get Started
Get a 641 area code number for your business
EasyLine is the original second phone number app for calling and texting.
Complete List of US and Canada Area Codes
You can look up area codes by US states and Canadian provinces. Click the specific area code link to view the details.
United States Area Code List