878 Area Code
878 area code is a perfect way to start your business.
We provide phone numbers from all across the US and Canada.

Instant setup

No Contracts

Cancel Anytime
What is area code 878?
878 was first put in service August 17, 2001. It was created from area code 412.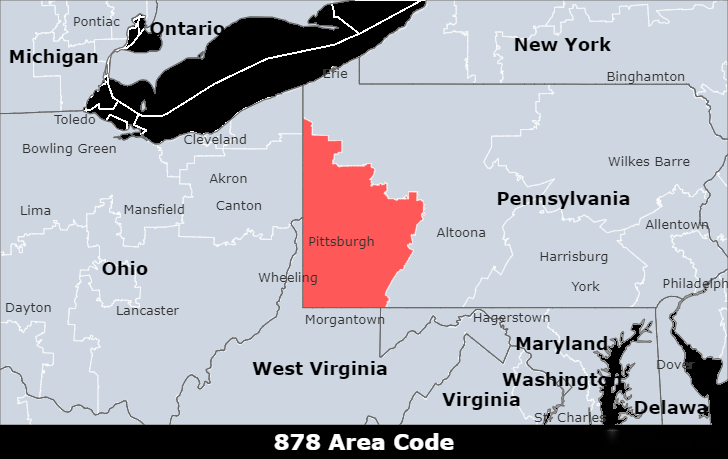 What is the location of area code 878?
Area code 878 is located in southwestern Pennsylvania and covers Pittsburgh, Bethel Park, and Monroeville. It is an overlay for area code 412 and area code 724 and serves the combined area.
What is the timezone of area code 878?
The 878 Area Code is located in the EasternTimezone.
What is the major city in area code 878?
Pittsburgh, city, seat (1788) of Allegheny county, southwestern Pennsylvania, U.S. The city is located at the confluence of the Allegheny and Monongahela rivers, which unite at the point of the "Golden Triangle" (the business district) to form the Ohio River. A city of hills, parks, and valleys, it is the centre of an urban industrial complex that includes the surrounding cities of Aliquippa (northwest), New Kensington (northeast), McKeesport (southeast), and Washington (southwest) and the borough of Wilkinsburg (east). Inc. borough, 1794; city, 1816. Area city, 58 square miles (150 square km). Pop. (2010) 305,704; Pittsburgh Metro Area, 2,356,285; (2020) 302,971; Pittsburgh Metro Area, 2,370,930.
What are some of the local codes near 878?
440 (Parma, OH);
724 (New Castle, PA);
814 (Erie, PA);
878 (Pittsburgh, PA);234/330 (Akron, OH);
240/301 (Germantown, MD);
304/681 (West Virginia);
412 (Pittsburgh, PA);
What are the benefits of having a memorable local phone number for marketing?
Getting a second local number has many benefits that make the setup process well worth it:
1.Productivity on the move. EasyLine numbers can be used anywhere. Send and receive SMS or forward calls to your mobile phone or business numbers.
2.Separate personal & professional life. Many small business owners make the mistake of using their personal number for professional needs.
3.Access all our features. Reserve a dedicated second business phone service and access our other features, including call forwarding, SMS automation, bulk texting, and more.
4.Save money and expand locally. Setting up EasyLine numbers for local markets is a lot cheaper than using traditional carriers.
How do I get a specific phone number with 878 area code?
Wherever you do business, EasyLine offers area codes in every state or provinces across the U.S and Canada. EasyLine is the industry-leading business phone system. Let EasyLine take your business to wherever your customers are located, from coast to coast. Local phone numbers give you the power to promote your products and offer the best customer service nationwide. Get a second phone number in less than 3 minutes with EasyLine!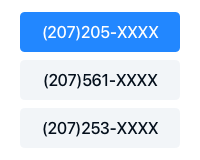 Pick a Number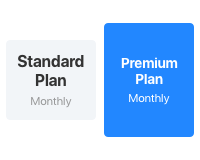 Choose a Plan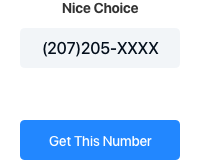 Get Started
Get an 878 area code number for your business
Get a second phone number and respond to customers wherever you are.
Complete List of US and Canada Area Codes
You can look up area codes by US states and Canadian provinces. Click the specific area code link to view the details.
United States Area Code List