973 Area Code
Pick a 973 area code phone number for your promotion
For branding considerations, it's important to have a memorable local number.

Instant setup

No Contracts

Cancel Anytime
What is the 973 area code?
973 was first put in service June 1, 1997. It was created from area code 201. In 2001, area code 862 was created and is currently an overlay to 973.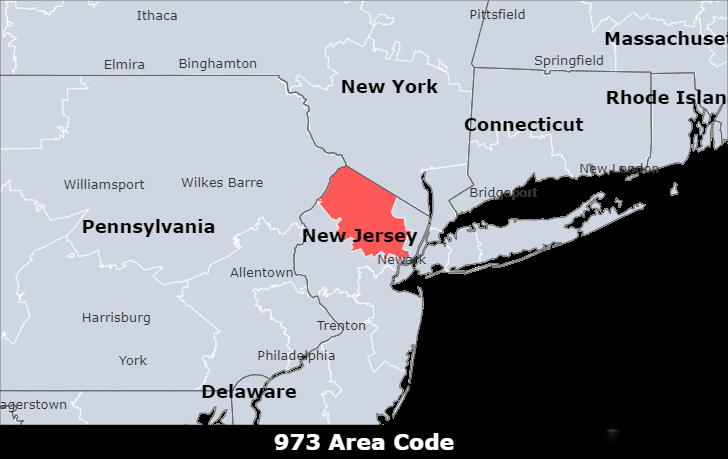 Where does area code 973 come from?
Area code 973 is located in northern New Jersey and covers Newark, Paterson, Clifton, Passaic, and East Orange. It has a single overlay (862) that serves the same area.
What timezone does the area code 973 belong to?
The 973 Area Code is located in the EasternTimezone.
What is the main city in area code 973?
Newark, city, New Castle county, northern Delaware, U.S. It lies just west-southwest of Wilmington. The community developed in the late 1680s around the New Worke Quaker meetinghouse, which served as an early crossroads meeting place for travelers. Nearby Cooch's Bridge on Christina Creek was the scene (September 3, 1777) of the only significant battle of the American Revolution fought in the state. An early industrial enterprise in the locality was a paper mill built before 1798 on White Clay Creek. Newark's industries now include the manufacture of vulcanized fibre, concrete products, and processed foods and the assembly of automobiles. Newark is the seat of the University of Delaware (founded 1743 in New London, Pennsylvania, and transferred to Newark in 1765). Inc. town, 1887; city, 1951. Pop. (2000) 28,547; (2008 est.) 29,886.
What area codes are nearby 973?
201/551 (Jersey City, NJ);
272/570 (Scranton, PA);
347/718/929 (New York, NY);
845 (New City, NY);862/973 (Newark, NJ);
908 (Elizabeth, NJ);
917 (New York, NY);
The key benefits of using a local business phone number
1. Be a Local: To potential clients, a phone number with a local area code is more approachable and authentic.
2. Save money: EasyLine's low prices will help your firm save money where it counts the most.
3. Marketing: Track marketing efforts and use local phone numbers to promote them.
4. Hide your phone number: When making outbound calls, your secondary phone number may appear on the caller ID, preventing you from exposing personal information.
5. Keep in touch: Use advanced features like business hours and intelligent phone routing to guarantee that someone always replies and you don't miss a beat.
Where can I get a local phone number with 973 area code?
EasyLine is a reliable source of local phone numbers in the United States and Canada. We have the most comprehensive collection of local numbers from most cities. Start by getting your local phone number right immediately and starting to use the service. We provide free trials to evaluate the quality of our service and make no commitments following the trial. It is critical to select a distinctive local vanity number for your company's advertising. 
Here's how to obtain a new phone number: 
Method 1: Visit the EasyLine website and register to get a phone number and directions. 
Method 2: Download and run the EasyLin programme to pick phone numbers.
Method 3: "Talk to Sales" to reach out to an EasyLine professional. 
Method 4: Contact customer support via "LiveChat" to purchase a new city number. 
Please contact us if you have any questions.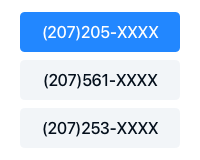 Pick a Number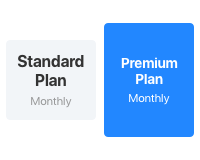 Choose a Plan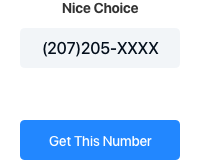 Get Started
Get a 973 area code number for your business
It takes less than 5 minutes to get started.
Complete List of US and Canada Area Codes
You can look up area codes by US states and Canadian provinces. Click the specific area code link to view the details.
United States Area Code List