813 Area Code
813 area code - Keep it local.
EasyLine works best for you and your customers.

Instant setup

No Contracts

Cancel Anytime
Brief introduction of 813 area code
Receiving calls or text messages from an unfamiliar area code can be worrying. In what location could it be coming from? Who could it be? Is the call that safe to answer? These are one of the many questions that is commonly asked regarding unfamiliar calls. Wanna know more about area code 813? Below are commonly asked questions about area code 813 and some information about it that might be helpful.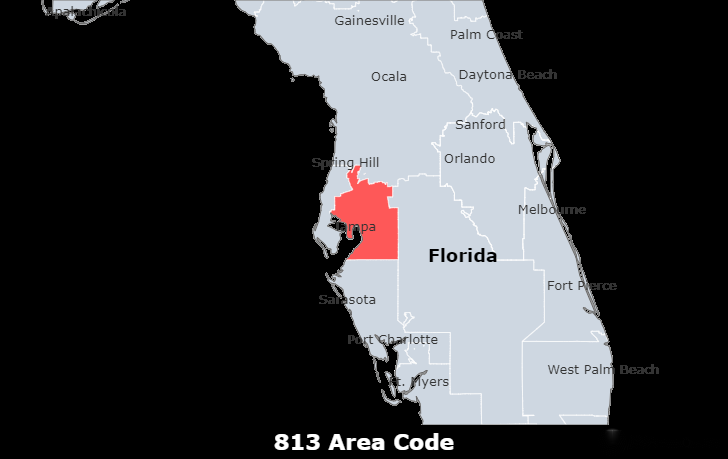 What is area code 813?
813 was first put in service January 1, 1953. 813 was split in 1995 creating the need to update some of the phone numbers to area code 941, and again in 1998 to create area code 727.
Where is area code 813 ?
Area code 813 is located in Florida and covers Tampa, Brandon, Town 'n' Country, and Riverview. It is the only area code that serves the area.
What is the timezone of area code 813?
The 813 Area Code is located in the EasternTimezone.
What is the major city in area code 813?
Tampa, city, seat (1834) of Hillsborough county, west-central Florida, U.S. It is situated on the northern shore of Tampa Bay at the mouth of the Hillsborough River and is connected to St. Petersburg and Clearwater (southwest and west) across the bay's western arm (Old Tampa Bay) by the Gandy and Howard Frankland bridges and the Courtney Campbell Causeway. The three cities form one of Florida's largest metropolitan areas.
What are the area codes near 813?
813 (Tampa, FL);
863 (Lakeland, FL);
941 (North Port, FL);352 (Gainesville, FL);
386 (Palm Coast, FL);
727 (St. Petersburg, FL);
Is it called toll free from area code 813?
Area code 813 is definitely not toll free. Both local and international calls performs charges in your account. The charge can be per-minute of the call, or a monthly subscription from your local telecommunication carrier. To know more about this matter, you may contact the company where you acquired your telecommunication and other wireless data services.
The advantages of choosing a vanity local umber for your business
1. Be a Local: To potential clients, a phone number with a local area code is more approachable and authentic.
2. Save money: EasyLine's low prices will help your firm save money where it counts the most.
3. Marketing: Track marketing efforts and use local phone numbers to promote them.
4. Hide your phone number: When making outbound calls, your secondary phone number may appear on the caller ID, preventing you from exposing personal information.
5. Keep in touch: Use advanced features like business hours and intelligent phone routing to guarantee that someone always replies and you don't miss a beat.
How can I obtain an 813 local phone number?
To fulfill your demands, EasyLine provides local numbers in numerous areas across the United States and Canada. You may check for particular availability in any state/province on EasyLine website, or contact our experts and we will do our best to assist you in finding the number you need. Regardless of the size of your organization, it's time to set up phone lines for your corporation or business in minutes.
Step 1: Choose an area code and search our extensive database for available local phone numbers.
Step 2: Select the best plan for you. There are no long-term obligations. You may cancel at any time.
Step 3: To use it, get the EasyLine mobile apps for iOS or Android.
Step 4: We'll assist you in configuring your settings and configuring your local phone numbers to function precisely as you want them to!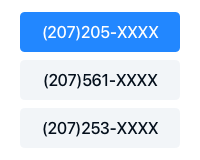 Pick a Number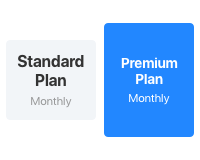 Choose a Plan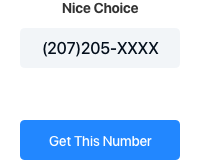 Get Started
Get an 813 area code number for your business
Expand your reach and promote a local presence nationwide.
Complete List of US and Canada Area Codes
You can look up area codes by US states and Canadian provinces. Click the specific area code link to view the details.
United States Area Code List