207 Area Code
Most of what you need to know about 207 area code is right here.
Make your brand more memorable by using an easy-to-remember local phone number.

Instant setup

No Contracts

Cancel Anytime
What is area code 207?
207 is one of the original 86 area codes created by AT&T and the Bell System in 1947. It originally served the entire state of Maine.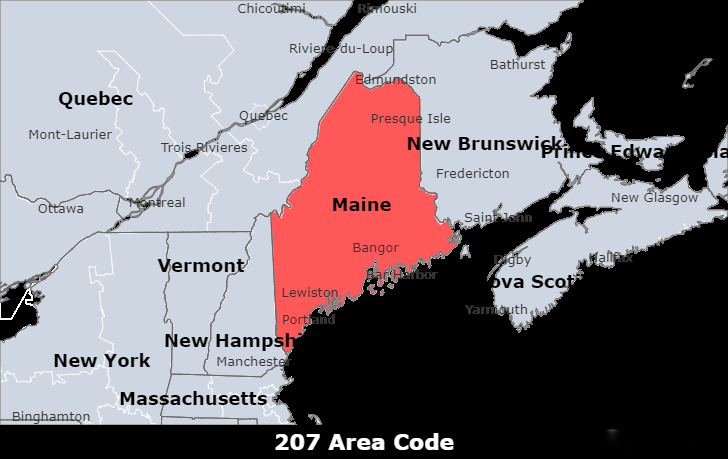 Where does area code 207 come from?
Area code 207 covers the entire state of Maine. It is the only area code that serves the area.
What is the timezone of area code 207?
The 207 Area Code is located in the EasternTimezone.
What is the major city in area code 207?
Portland, city, seat (1760) of Cumberland county, southwestern Maine, U.S. The state's largest city, it is the hub of a metropolitan statistical area that includes the cities of South Portland and Westbrook and the towns of Falmouth, Cape Elizabeth, Cumberland, Freeport, Gorham, Scarborough, Windham, and Yarmouth and, in York county, the town of Old Orchard Beach. The city is built largely on two hilly peninsulas overlooking Casco Bay and its many islands.
What are some of the local codes near 207?
603 (New Hampshire);
709 (Newfoundland/Labrador);
819/873 (Sherbrooke, QC);207 (Portland, ME);
367/418/581 (Quebec, QC);
506 (New Brunswick);
For branding purposes, why do you need a memorable local number?
Make your brand stand out in the crowd.
Diversified, fast and efficient promotions for small business.
Advanced call distribution solution for small business.
Excellent tools to manage your clients and increase engagement.
More flexible phone service for individuals and small businesses.
How can I get a 207 local business phone number?
You can use EasyLine to get US or Canadian local numbers.
Buying a phone number has never been easier. Use a search engine to see whether a local phone number is available. EasyLine meets the needs of your company. Toll-free numbers are recommended when purchasing phone numbers that have a unique or unique number sequence.
To make your brand stand out from the crowd, follow these steps to select and purchase a local phone number for your business.
1.Go to the EasyLine website and log in.
2.Decide whether to use a toll-free number or a local number.
3.Locate and select the required number.
4.Subscribe a plan. From $9.99 per month.
Plus: Affordable business phone service created for small businesses, solopreneurs, freelancers. On average, our clients save thousands by switching to EasyLine.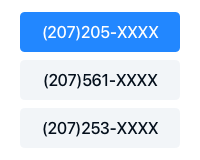 Pick a Number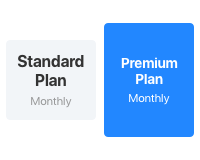 Choose a Plan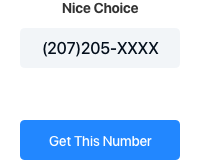 Get Started
Get a 207 area code number for your business
Get a dedicated phone number for your business to connect with your customers.
Complete List of US and Canada Area Codes
You can look up area codes by US states and Canadian provinces. Click the specific area code link to view the details.
United States Area Code List