Area Codes in Louisiana
Use Louisiana area codes to reach out to your prospects in your area.
Create a presence in your community.

Instant setup

No Contracts

Cancel Anytime
About Louisiana
Much of the state's lands were formed from sediment washed down the Mississippi River, leaving enormous deltas and vast areas of coastal marsh and swamp.These contain a rich southern biota; typical examples include birds such as ibises and egrets. There are also many species of tree frogs, and fish such as sturgeon and paddlefish. In more elevated areas, fire is a natural process in the landscape and has produced extensive areas of longleaf pine forest and wet savannas. These support an exceptionally large number of plant species, including many species of terrestrial orchids and carnivorous plants. Louisiana has more Native American tribes than any other southern state, including four that are federally recognized, ten that are state recognized, and four that have not received recognition.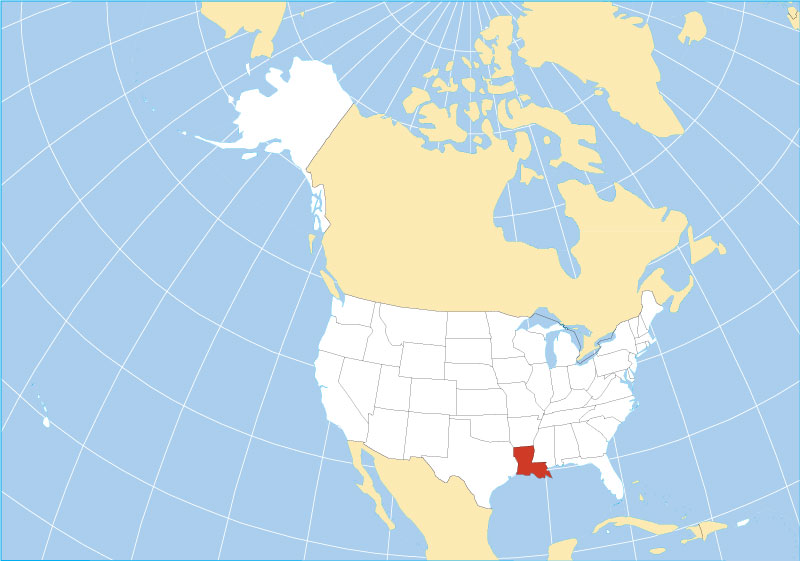 Area codes in Louisiana
Louisiana currently utilizes 5 area codes. When first established by AT&T and the Bell System in 1947, 504 covered the entire state of Louisiana. The most recently added was 985 in 2001. Today, 318 is the most populated with an estimated 1.2 million of the state's 4.5 million residents.
How many area codes are there in Louisiana?
The largest cities in Louisiana
New Orleans, Baton Rouge, Shreveport, Metairie, Lafayette, Lake Charles, Bossier City, Kenner, Monroe, Alexandria
The importance of using a local phone number when starting a business
1. Inspire trust in your business: Consumers are more inclined to call a business with a local phone number because they believe a local firm is more likely to give customised care, according to research. A real estate agent with a local area code, for example, may be more appealing to potential clients since their business number demonstrates a grasp of local subtleties. Use a local phone number to emphasise that your company is a local one that prospects and consumers can trust.
2. Compete with major corporations: If the service your company provides benefits from seeming like a local firm, using a local phone number might provide you with a significant advantage over non-local or national competition.
3. Save money as your business grows: It can be expensive to open physical and brick-and-mortar storefronts in all of the areas where you want to do business. You may receive several local numbers with EasyLine to save the cost and bother of creating extra office locations. Your company may be national yet still have a local feel to it.
How to get specific phone numbers with Louisiana area codes?
Customers in multiple areas can use various phone numbers provided by EasyLine.
Get a dedicated business phone number and keep your professional and personal lives separate! This simple phone number system allows you to keep track of all business calls, messages, and voicemails. EasyLine was intended to help you communicate more effectively. There's no need to switch phones. You can simply interact with consumers, stay relevant, expand your business, and establish your brand identity. EasyLine will provide you with a local business phone number if you follow the instructions below:
Step 1: Go to your EasyLine account and log in.
Step 2: Decide on the number type you wish to purchase. You may purchase local or toll-free telephone numbers.
Step 3: Select and pay for a plan.
We can assure you that we will provide you with the best possible service at no additional cost.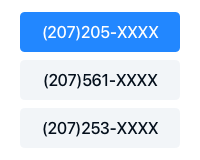 Pick a Number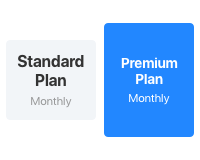 Choose a Plan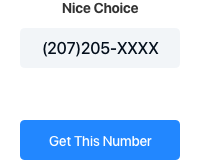 Get Started
Get a local Louisiana number for your business
EasyLine is your business booster: Handle calls more professionally.
Complete List of US and Canada Area Codes
You can look up area codes by US states and Canadian provinces. Click the specific area code link to view the details.
United States Area Code List