907 Area Code
Select and buy a 907 area code for your company.
Using our accessible area code, you could establish a local presence.

Instant setup

No Contracts

Cancel Anytime
What is a 907 area code?
907 was first put in service January 1, 1957.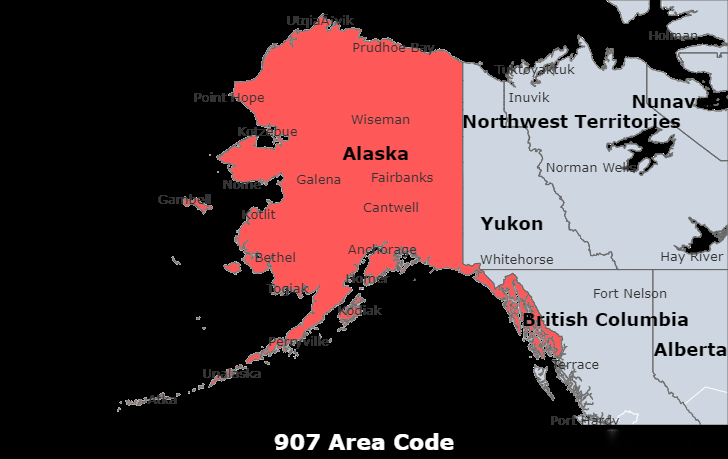 Where is area code 907 ?
Area code 907 covers the entire state of Alaska. It is the only area code that serves the area.
What timezone is used for area code 907?
The 907 Area Code is located in the (UTC-9)Timezone.
What is the major city covered by area code 907?
Anchorage, city (municipality), south-central Alaska, U.S. Lying at the base of the Chugach Mountains, it is a port at the head of Cook Inlet (a bay of the Pacific Ocean).
What are the closest area codes to 907?
204/431 (Manitoba);
236/778 (Vancouver, BC);
249/705 (Sudbury, ON);
250 (Kelowna, BC);
306/639 (Saskatchewan);
367/418/581 (Quebec, QC);
403 (Calgary, AB);
587/825 (Calgary, AB);604 (Vancouver, BC);
709 (Newfoundland/Labrador);
780 (Edmonton, AB);
807 (Kenora, ON);
819/873 (Sherbrooke, QC);
867 (Northern Canada);
907 (Alaska);
What is the value of having a local phone number for your company?
Get your second local business number directly from EasyLine. No matter where your business is located, your US/Canada-based customers won't have to pay additional fees to get in touch with your company. Your second local business phone number will help you tailor your customer service to a city-specific audience. EasyLine is particularly popular within call centers and companies. Buying a second local business number is much cheaper than multiplying local phone subscriptions.
In addition, EasyLine offers enhanced voice greeting features. For example, you can set up on-hold messages in the language of your choice and choose the key combinations you wish in order to reach the right person! This type of service is easier to set up.
Finally, EasyLine is an excellent way to evaluate the return on investment of a marketing campaign (call tracking).
Is it possible to get a phone number with the 907 area code?
EasyLine has a large selection of low-cost phone numbers for both businesses and individuals. With EasyLine, you can effortlessly establish a local presence in any city or town in the United States or Canada. The most crucial aspect is that there are no hidden costs. There are no long-term contracts. There are no surprises. For marketing and branding purposes, opt for one-of-a-kind vanity local phone numbers. So get started with EasyLine now!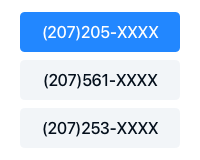 Pick a Number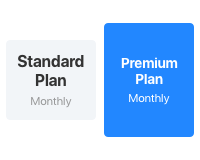 Choose a Plan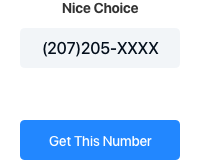 Get Started
Get a 907 area code number for your business
EasyLine is the original second phone number app for calling and texting.
Complete List of US and Canada Area Codes
You can look up area codes by US states and Canadian provinces. Click the specific area code link to view the details.
United States Area Code List