450 Area Code
Select and buy a 450 local number for marketing.
Local numbers are more likely to be answered by prospects and customers.

Instant setup

No Contracts

Cancel Anytime
What is the 450 area code?
450 was first put in service June 13, 1998. It was created from area code 514. In 2010, area code 579 was created and is currently an overlay to 450.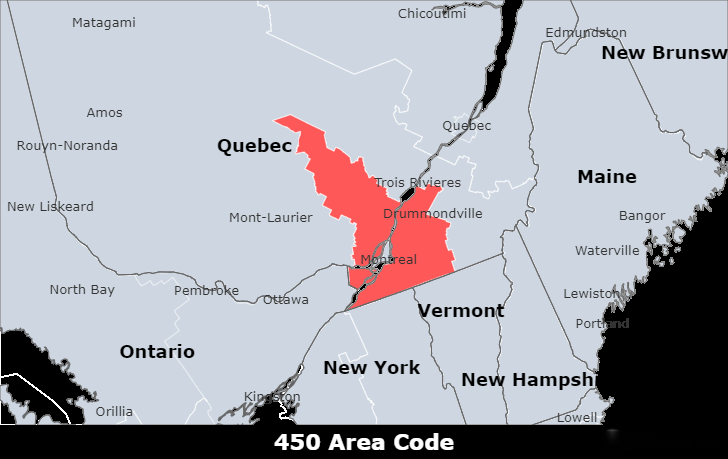 Where does area code 450 come from?
Area code 450 serves the area surrounding Montral, Quebec, Canada including Granby. It has a single overlay (579) that serves the same area.
What timezone does the area code 450 belong to?
The 450 Area Code is located in the EasternTimezone.
What are some of the area codes around 450?
518/838 (Albany, NY);
603 (New Hampshire);
802 (Vermont);
819/873 (Sherbrooke, QC);315/680 (Syracuse, NY);
343/613 (Ottawa, ON);
367/418/581 (Quebec, QC);
438/514 (Montreal, QC);
450/579 (Granby, QC);
What is the significance of selecting a local business phone number?
1. Be a local: You don't need to increase your infrastructure or build a local office to expand your business activities to a specific place.
2. Save money: Why pay extra by exclusively utilising toll-free international phone numbers? When receiving calls, use a local phone number to save money.
3. Increase your company's visibility by listing it in local and company directories. Make a positive impression on the people in your area.
4. Make it easy for your customers to contact you: They won't have to pay for long-distance calls to reach you. Using local phone numbers is both easier and less expensive.
5. Hide your phone number: When making outgoing calls, you can use a phone number with a local area code to hide your main corporate number.
How do I acquire a phone number with the area code 450?
It's simple to obtain a second phone number for your business from EasyLine and boost your company's growth.
EasyLine delivers local, toll-free, and vanity service to clients in order to enhance value and convenience.
Select and buy a local number for marketing. Steps to acquire a new phone number:
1.Create a free account and sign in.
2.Look up your selected area code, for example, 201.
3.Select a second phone number that you prefer (it could be local, vanity, or toll-free).
4.Choose the best value plan for your requirements.
5.With a professional-looking company phone number, you can now manage customer calls easily.
Plus: EasyLine helps you manage all your business communications in one simple-to-use interface. Powerful, flexible solutions for use at a moment's notice, no matter your location.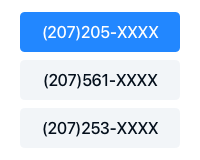 Pick a Number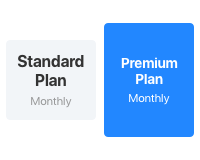 Choose a Plan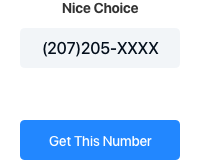 Get Started
Get a 450 area code number for your business
EasyLine is your business booster: Handle calls more professionally.
Complete List of US and Canada Area Codes
You can look up area codes by US states and Canadian provinces. Click the specific area code link to view the details.
United States Area Code List