816 Area Code
Find a local number available with 816 area code.
The power of local numbers for sales calls.

Instant setup

No Contracts

Cancel Anytime
Brief introduction of 816 area code
Receiving notifications coming from a new area code can be somehow alarming. Where could it be coming from? Who's calling? Is the call that important for you to answer? Area code 816 is a unique code that was developed to provide specific service to a region in United States. Provided below are commonly asked questions regarding this area code.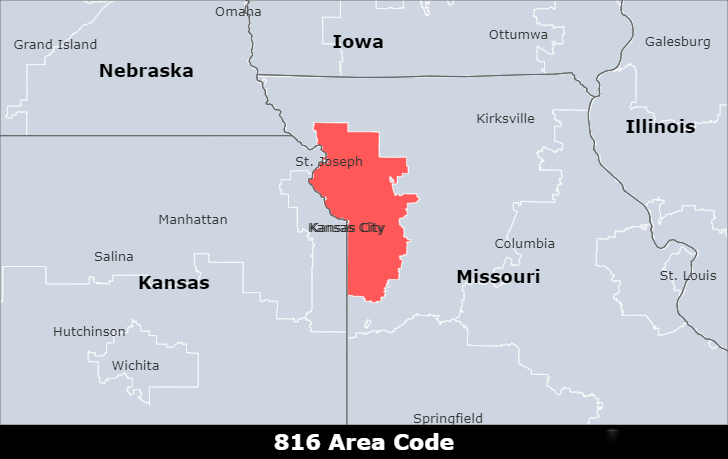 What is area code 816?
816 is one of the original 86 area codes created by AT&T and the Bell System in 1947. It originally served northwestern Missouri including Kansas City. 816 was split in 1997 creating the need to update some of the phone numbers to area code 660. To avoid exhausting all possible phone numbers in this area code, relief planning has begun, but it has been suspended.
Where is area code 816 located?
Area code 816 serves Kansas City, MO and the surrounding areas. It is the only area code that serves the area.
What is the timezone of area code 816?
The 816 Area Code is located in the CentralTimezone.
What is the major city in area code 816?
Kansas City, city, Clay, Jackson, and Platte counties, western Missouri, U.S. Located on the Missouri River at the confluence with the Kansas River, the city is contiguous with Kansas City, Kansas, forming part of a large urban complex that also includes Leavenworth, Olathe, Overland Park, Prairie Village, and Shawnee in Kansas and Blue Springs, Gladstone, Grandview, Independence, Lee's Summit, Liberty, North Kansas City, and Raytown in Missouri. Area city, 318 square miles (824 square km). Pop. (2010) 459,787; Kansas City Metro Area, 2,035,334; (2020) 508,090; Kansas City Metro Area, 2,192,035.
Area codes in the neighborhood
620 (Hutchinson, KS);
660 (Sedalia, MO);
785 (Topeka, KS);816 (Kansas City, MO);
913 (Overland Park, KS);
Is it true that 816 number is toll free?
Absolutely not. Area code 816 is not a toll free number. A charge will be done on your account if you place a call or text message using an 816 number. Charges may vary on the telecommunications company you are obtaining your cellular mobile and paging services. It can be done by per-minute of the call.
The key benefits of choosing a local phone number when starting a business
Local phone numbers give your company a legitimate presence in particular target areas and make it more accessible to people in both local and international locations. Some of the benefits are as follows:
1. Establishing a local presence in a specific city
2. Keeping a record of marketing efforts
3. Customers will be able to enter the store quickly.
4. Increasing your company's efficiency.
Above all, local phone numbers are a low-cost way to grow a company.
How can I obtain a phone number with the area code 816?
EasyLine is a trusted provider of local phone numbers in the United States and Canada. We have the largest selection of local numbers from many cities. Get a local phone number today and start using the service instantly. We offer a free trial to test the quality of our service, and there is no commitment after the trial.
It's vital to select a memorable local vanity number for your business advertising. Here are the methods for you to get a brand new number.
——On the EasyLine website
Step 1. Enter your area code and pick a specific number.
Step 2: Select and subscribe to a plan
Step 3. Download the EasyLine app from the App Store or Google Play.
Step 4. Log into the App EasyLine because you have created an account (*There is no need to sign up again on the App).
Step 5. Make and receive calls, texts, and try more features that you want, like auto-attendant, business hours, etc.
——On the App Store or Google Play
Step 1. Search for "EasyLine" in the App Store or Google Play and download it.
Step 2: Register for a new account.
Step 3. You'll have a free trial. You could experience EasyLine.
Step 4. We can guarantee that we will offer you the best service at no extra charge.
——Talk to our sales
Step 1. On the EasyLine website, find the button "Talk to sales".
Step 2. Fill in your information and your contact information, then submit.
Step 3. Your EasyLine customer manager will contact you as soon as possible.
——LiveChat
Step 1. On the EasyLine website, find the button "LiveChat".
Step 2. Ask for help from our customer service to get a local number.
Step 3. We'll help you configure your settings and set up your local phone numbers to work exactly the way you want!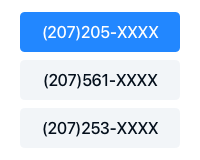 Pick a Number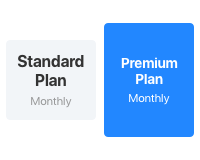 Choose a Plan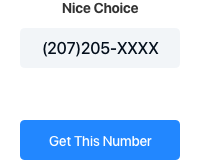 Get Started
Get an 816 area code number for your business
Getting started takes less than 5 minutes.
Complete List of US and Canada Area Codes
You can look up area codes by US states and Canadian provinces. Click the specific area code link to view the details.
United States Area Code List