Get an 800 Toll-Free Number
Get connected with your customers through a reliable 800 toll free number.
Learn how you can get an 800 toll-free number for your business with EasyLine.

Instant setup

No Contracts

Cancel Anytime
What is an 800 Toll-Free Number?
800 numbers are toll-free numbers that begin with the 800 prefix and charge the cost of a long-distance call to the number's owner rather than the caller (yes, the cost of the call is paid by the number's owner, not the caller). To avoid discouraging a consumer from phoning, this is a frequent practise among companies and business owners.
833, 844, 855, 866, 877, and 888 are other toll-free prefixes. Because 800 numbers are the most popular, they are frequently in great demand and in short supply. But there is no difference exists between 800 numbers and other toll-free numbers. The government wants to develop new toll-free numbers since the old ones are running out! The fact is that 800 numbers are considered premium toll-free lines and are therefore less common than other prefixes.
Who Needs 800 Toll-Free Numbers?
As for who needs 800 toll free numbers. one thing is clear that if you are running a local business, and you don't have any plans to expand your business to other cities, there is no need to get an 800 toll free number.
However, if your company serves customers outside of your local neighborhood or if you want to grow into other markets, you should consider employing an 800 number to assist in building your brand's trust and promoting engagement with clients in new markets. When it comes to building a credible image, the larger and more established you can make your business look, the better.
Why Should Your Company Get a Memorable 800 Number?
Simply by being accessible to answer their call, you can boost your customer service and satisfaction with an 800 toll free number. Customers will find it easier to contact you and receive answers to their questions. They'll be able to contact you at any time, day or night, and it won't cost them anything.
Provides a simple and easy-to-remember one-stop phone number.
Provides free calls to clients in order to gain their trust and goodwill.
An official phone number improves your professional image.
Rather than accepting collect calls, the business can save money.
The setup is simple and straightforward.
Cost-effective. Can be used by large companies or small businesses.
Why is Easyline the Best Choice for You to Get an 800 Number?
People do prefer unique vanity toll-free numbers for promotion. All you have to do now is try EasyLine, and you'll be ready to go. With EasyLine,
You can get a memorable and professional toll-free number to make your brand stand out from the crowd.
In addition, you can get multi-marketing solutions to seize business opportunities.
What's more, you can use intelligent call routing to segment each incoming call.
We also provide excellent tools to manage your clients and increase engagement.
Get a phone number for your business now.
Get a phone number for your business now.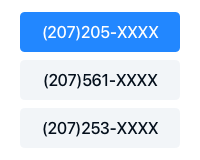 Pick a Number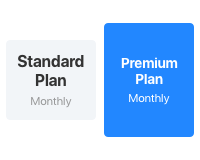 Choose a Plan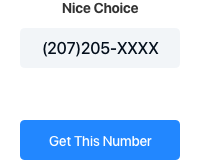 Get Started
Search the National Toll-Free Number Database for 800 Numbers
Search, order and activate your unique number today!
800 Toll-free Numbers FAQs
1. What types of toll-free phone numbers does EasyLine offer?

2. What's the difference between toll-free and local numbers?

3. Can I pick my own 800 number for my business? When can I start using it?

4. Can I use a toll-free 800 number with my cell phone?

5. Do I need any hardware to use an 800 phone number?

6. How can I use an 800 number for marketing?