717 Area Code
Do you know the benefits of using a 717 number?
Local numbers are more likely to receive responses from prospects and consumers.

Instant setup

No Contracts

Cancel Anytime
What is the 717 area code?
717 is one of the original 86 area codes created by AT&T and the Bell System in 1947. It originally served the eastern half of Pennsylvania except for the Delaware and Lehigh Valleys. 717 was split in 1998 creating the need to update some of the phone numbers to area code 570. In 2017, area code 223 was created and is currently an overlay to 717.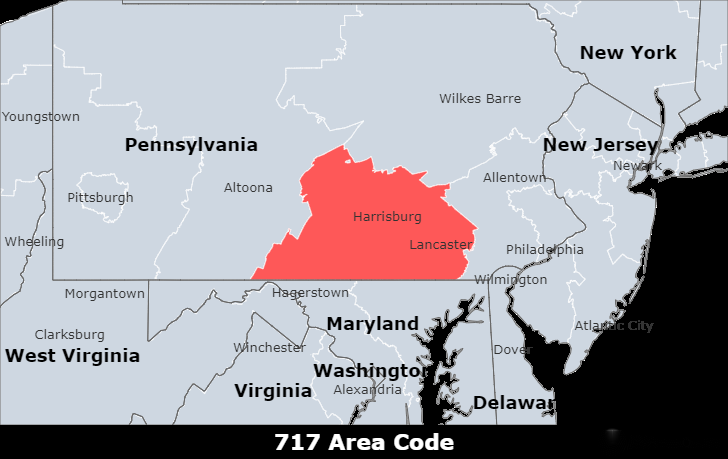 What is the location of area code 717?
Area code 717 is located in southcentral Pennsylvania and covers Lancaster, Harrisburg, and York. It has a single overlay (223) that serves the same area.
What timezone does the area code 717 belong to?
The 717 Area Code is located in the EasternTimezone.
What is the main city in area code 717?
Lancaster, city, Los Angeles county, southwestern California, U.S. Lying in Antelope Valley at the western edge of the Mojave Desert, it is 80 miles (130 km) north of the city of Los Angeles and separated from it by the San Gabriel Mountains. In 1876, when the Southern Pacific Railroad laid tracks through the area on its route between San Francisco and Los Angeles, the city's growth was assured. It began as a Scottish settlement organized in 1884 by M.L. Wicks, who may have named it for his hometown in Pennsylvania (though the origins of the city's name are somewhat in doubt). Both borax (still locally mined and economically significant) and gold were discovered in the foothills near the city in 1898. The valley largely supported cattle ranching until the early 1900s, when water, pumped by gasoline engines, transformed it into an agricultural area. Lancaster shares with Palmdale (south) development of aircraft, aerospace, and electronics industries; Lancaster's Aerospace Walk of Honor (1990) is for test pilots who have made significant contributions to the industry. Edwards Air Force Base, the site of many space shuttle landings, is northeast of the city. A community college was established in the city in 1929. West of the city the Antelope Valley California Poppy Reserve, a protected area of more than 1,700 acres (700 hectares), is devoted to protecting native wildflowers, notably the California poppy (Eschscholzia californica), which is the state flower. Saddleback Butte State Park and Antelope Valley Indian Museum are east of Lancaster. Inc. 1977. Pop. (2010) 156,633; (2020) 173,516.
What area codes are nearby 717?
223/717 (Lancaster, PA);
240/301 (Germantown, MD);
272/570 (Scranton, PA);
304/681 (West Virginia);410/443/667 (Baltimore, MD);
484/610 (Allentown, PA);
814 (Erie, PA);
Why do people choose vanity local phone numbers that are one-of-a-kind for brands?
1.Users of the app have private lines. Connect users of on-demand or dating apps by voice or SMS while keeping main phone numbers confidential using a bank of app-specific phone numbers.
2.Customer services in your area. Businesses may send local phone numbers or text messages to their clients, providing a more personalized experience and higher response rates.
3.Return on investment in marketing. Phone numbers assigned to multiple channels or campaigns, such as print, TV, radio, and internet, can be used to track the efficacy of marketing activities.
4.Search engine marketing (SEM) . Optimize for local search results by including phone numbers for each company location, all of which may be readily controlled from a single location.
How to get a specific phone number with 717 area code?
EasyLine offers a choice of phone numbers to consumers in various locations. You may select an extraordinary local number in any city or area code in North America and start using it right away with EasyLine. Begin by establishing trust and loyalty with an EasyLine local phone number.
Method 1: Register on the EasyLine website and follow the on-screen instructions to obtain a phone number.
Method 2: Download the EasyLine app to choose a phone number and a value plan.
Method 3: Contact our sales team by going to the EasyLine website and choosing "Talk to sales."
Method 4: Purchase a second local number with the assistance of our customer support by visiting the EasyLine website and choosing "LiveChat."
Plus: EasyLine is not just a phone system either, effective industry solutions, intelligent call routing, multi marketing solutions, customer management——all in one application.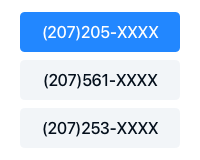 Pick a Number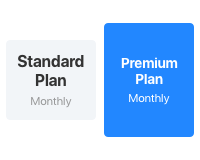 Choose a Plan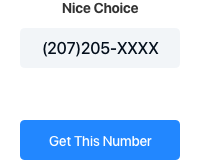 Get Started
Get a 717 area code number for your business
Not only phone calls, but also personal and small business communication solutions.
Complete List of US and Canada Area Codes
You can look up area codes by US states and Canadian provinces. Click the specific area code link to view the details.
United States Area Code List