425 Area Code
Keep it local with 425 area code.
EasyLine is the ideal option for you and your clients.

Instant setup

No Contracts

Cancel Anytime
What is the 425 area code?
425 was first put in service April 27, 1997. It was created from area code 206.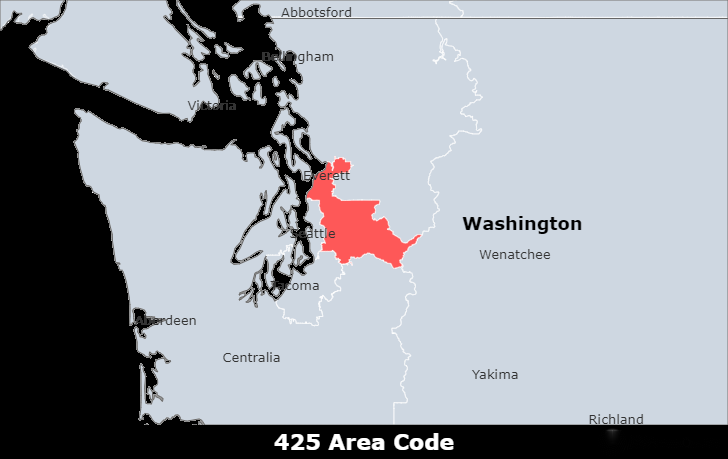 Where does area code 425 come from?
Area code 425 is located in Washington and covers Bellevue, Renton, and Redmond. It is the only area code that serves the area.
What timezone does the area code 425 belong to?
The 425 Area Code is located in the PacificTimezone.
What is the main city in area code 425?
Bellevue, city, Sarpy county, eastern Nebraska, U.S., on the Missouri River, immediately south of Omaha. The Lewis and Clark Expedition visited the area in 1804. Established in 1822 as a fur-trading post, Bellevue is named from the French for "beautiful view." It is the state's oldest continuous settlement and was an important missionary centre and agency of the Oto, Pawnee, and Omaha Indians. It moved its site in 1835 to bluffs overlooking the river valley and became a centre of trade between the eastern and western United States. The state's first newspaper, the Nebraska Palladium, was published there in 1854. It served as county seat from 1857 to 1875. An 1830s log cabin and the Fontenelle Bank, once used as the city hall (1856), are preserved. The establishment nearby of the Martin Bomber Plant (1941) at Fort Crook and of Offutt Air Force Base (1948), site of the U.S. Strategic Command headquarters, boosted residential growth. Bellevue's economy is now based on military services, defense contracting, food processing, financial services, printing, and the manufacture of concrete and wool products. Bellevue University was founded in 1966. Fontenelle Forest Nature Center adjoins the city to the northeast. Bellevue lies on the Lewis and Clark National Historic Trail. Inc. 1855. Pop. (2000) 44,382; (2010) 50,137.
Which area code is closest to 425?
425 (Bellevue, WA);
509 (Spokane, WA);206 (Seattle, WA);
253 (Tacoma, WA);
360/564 (Vancouver, WA);
Why do people opt for one-of-a-kind vanity local phone numbers for marketing?
We've compiled a list of the top five reasons why having a local phone number might be beneficial to your company.
1.Promote a local business in any location in the United States or Canada.
Choose a number that is easy to remember.
2.Keep business and personal calls separate.
3.You don't have to change your private phone number.
4.Make and receive business calls in any location.
Where can I obtain a local phone number for business with the area code 425?
Local numbers are a lot more affordable than you'd expect. EasyLine makes it simple to get local numbers for your business. After you sign up, you'll be able to begin picking local or toll-free numbers, regardless of the type or size of your business.
EasyLine is ideal for small enterprises, sole proprietors, and freelancers. To small businesses, no matter what industry you are in, EasyLine provides powerful features/solutions to meet your needs. To individuals(solopreneurs and freelancers), make it easy and affordable to look more professional and communicate like a much bigger company.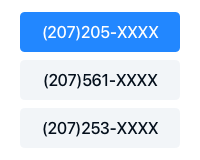 Pick a Number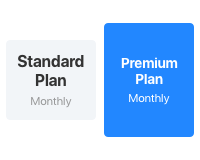 Choose a Plan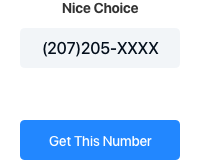 Get Started
Get a 425 area code number for your business
EasyLine is your one-stop-shop for managing your calls.
Complete List of US and Canada Area Codes
You can look up area codes by US states and Canadian provinces. Click the specific area code link to view the details.
United States Area Code List