443 Area Code
Make your business stand out from the crowd with 443 area code number.
Prospects and customers are more likely to answer local numbers.

Instant setup

No Contracts

Cancel Anytime
What is area code 443?
443 was first put in service June 1, 1997. It was created from area code 410. In 2012, area code 667 was created from 443.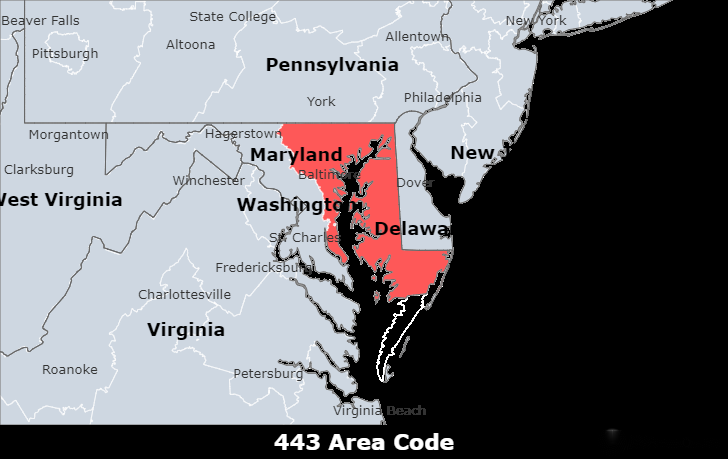 Where is area code 443 ?
Area code 443 is located in eastern Maryland and covers Baltimore, Columbia, Glen Burnie, Ellicott City, and Dundalk. It is an overlay for area code 410 and serves the same area.
What is the timezone of area code 443?
The 443 Area Code is located in the EasternTimezone.
What is the major city in area code 443?
Baltimore, city, north-central Maryland, U.S., about 40 miles (65 km) northeast of Washington, D.C. It lies at the head of the Patapsco River estuary, 15 miles (25 km) above Chesapeake Bay. Baltimore is Maryland's largest city and economic centre and constitutes the northeastern hub of the Baltimore-Washington metropolitan area. The city, separated from Baltimore county in 1851, is the only city in Maryland not located within a county. Inc. town, 1729; city, 1796. Area city, 92 square miles (238 square km). Pop. (2010) 620,961; Baltimore-Towson Metro Area, 2,710,489; (2020) 585,708; Baltimore-Columbia-Towson Metro Area, 2,844,510.
What are some of the local codes near 443?
202 (District of Columbia);
223/717 (Lancaster, PA);
240/301 (Germantown, MD);
302 (Delaware);
410/443/667 (Baltimore, MD);
434 (Lynchburg, VA);
484/610 (Allentown, PA);540 (Roanoke, VA);
571/703 (Arlington, VA);
757 (Virginia Beach, VA);
804 (Richmond, VA);
814 (Erie, PA);
856 (Camden, NJ);
Why should your company get a memorable local phone number?
1. Be a local - You can expand your business operations to a specific region without scaling up your infrastructure or setting up an office in that city.
2. Cut down on cost - Why incur more charges with only international toll-free phone numbers? Spend less with a local phone number while receiving calls.
3. Advertise better - Get featured in local directories and business listings. Make your presence felt in the local communities.
4. Make it easy to reach you - Your customers don't have to spend money, making long distance calls to talk to you. It is easier and cheaper on local phone numbers.
5. Mask your number - You can also mask your primary business number with a phone number with a local area code, while making outgoing calls.
How do I get a specific phone number with 443 area code?
Make your business stand out from the crowd with a vanity local number. At EasyLine, you may choose an exceptional local number in any city or area code in North America and begin using it immediately. Start building trust and loyalty with a local phone number from EasyLine.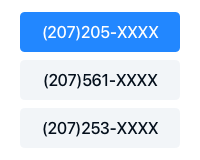 Pick a Number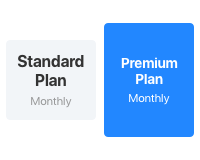 Choose a Plan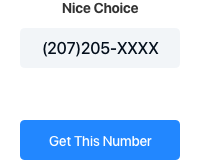 Get Started
Get a 443 area code number for your business
Work from anywhere and manage business calls from your smartphone.
Complete List of US and Canada Area Codes
You can look up area codes by US states and Canadian provinces. Click the specific area code link to view the details.
United States Area Code List