606 Area Code
How do 606 area code help your business?
Create a presence in your local city by adding a local number.

Instant setup

No Contracts

Cancel Anytime
What is a 606 area code?
606 was first put in service January 1, 1955. 606 was split in 2000 creating the need to update some of the phone numbers to area code 859.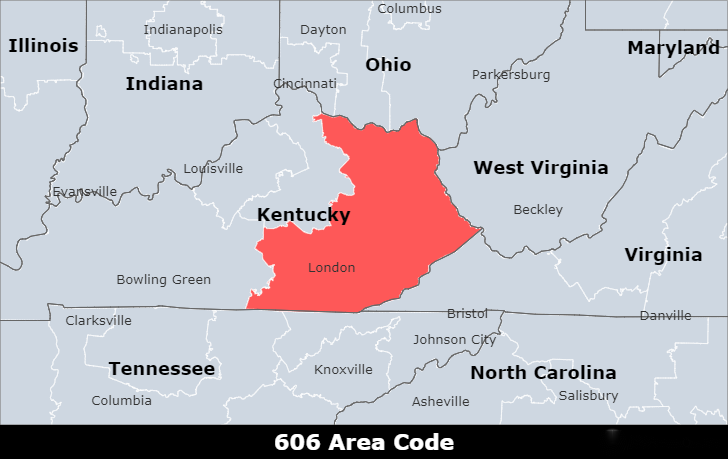 What is the location of area code 606?
Area code 606 is located in eastern Kentucky and covers Ashland, Somerset, and Middlesborough. It is the only area code that serves the area.
What timezone is used for area code 606?
The 606 Area Code is located in the Eastern / CentralTimezone.
What is the major city covered by area code 606?
Ashland, city, seat (1860) of Ashland county, extreme northern Wisconsin, U.S. It is a port on Chequamegon Bay of Lake Superior, about 60 miles (100 km) southeast of the city of Superior. Several different Native American tribes lived in the area, notably the Ojibwa. About 1659, French fur traders arrived, and a Jesuit mission was established there in 1665 by Claude-Jean Allouez. Settlement did not take place until 1854, when Asaph Whittlesey arrived from Ohio and named the site for the Kentucky estate of the American statesman Henry Clay. In 1877 Ashland became the terminus of the first railroad of northern Wisconsin, and it developed with iron-mining, lumbering, and shipping enterprises.
What are the closest area codes to 606?
513 (Cincinnati, OH);
606 (Ashland, KY);
812/930 (Evansville, IN);
859 (Lexington-Fayette, KY);
931 (Clarksville, TN);
937 (Dayton, OH);220/740 (Newark, OH);
270/364 (Bowling Green, KY);
276 (Bristol, VA);
304/681 (West Virginia);
423 (Chattanooga, TN);
502 (Louisville, KY);
Why do people choose vanity local phone numbers that are one-of-a-kind for brands?
One amazing way to create a strong and impressive local presence is to invest in a local virtual phone system from a specialist service provider such as EasyLine. Here are some instant benefits or advantages that your organization will accrue by investing in a local number:
1.Customers in a new market will immediately gain comfort with your organization and value offering if you have a local number. So get a top-class local number and witness the jump in your organization's brand ranking!
2.Personalized Customer Greetings: Virtual phone numbers make it simpler for your organization to nurture a lasting relationship with customers.
3.Voicemail, call recording, Auto-attendant, and business hours are just a few of the innovative features that your company will get to enjoy through a local virtual phone number.
Is it possible to get a phone number with the 606 area code?
We have phone numbers available all throughout the US and Canada.
EasyLine is a phone system that provides your small business with a powerful, scalable, and affordable way to enhance communications, collaboration, and productivity between you and your customers or your team.
1.In-Demand Features. From caller ID, custom greetings, and voicemail to call forwarding, your EasyLine business phone number can get you features that allow you to increase your reach, speed responsiveness, and deliver an enhanced customer experience.
2.Reliability and Scalability. EasyLine's solution has proven to go the distance in terms of always-up reliability and top-rated performance for businesses of all sizes. EasyLine has been built to scale with businesses that need to add functionality for rapidly growing teams and additional locations.
3.Flexible Work Environment. Whether you have multiple locations or scattered remote workers, EasyLine has the tools and features that accommodate all types of working environments. By using auto attendant, call forwarding, etc. EasyLine helps you work from anywhere, anytime.
How to get EasyLine? You could get a second number with EasyLine.
Method 1. Sign up on EasyLine Website and get a number by instructions.
Method 2. Download EasyLine app to select a number and plan.
Method 3. Contact our sales by clicking "Talk to sales" on EasyLine website.
Method 4. Buy a second local number with the help of our customer service by clicking "LiveChat" on EasyLine website.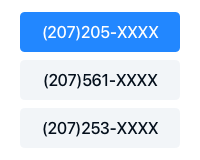 Pick a Number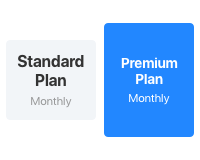 Choose a Plan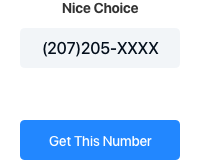 Get Started
Get a 606 area code number for your business
EasyLine is your one-stop shop for call management.
Complete List of US and Canada Area Codes
You can look up area codes by US states and Canadian provinces. Click the specific area code link to view the details.
United States Area Code List