510 Area Code
The majority of the information you want regarding 510 area code may be found right here.
Using an easy-to-remember local phone number will help your brand stand out.

Instant setup

No Contracts

Cancel Anytime
What is area code 510?
510 was first put in service September 2, 1991. It was created from area code 415. 510 was split in 1998 creating the need to update some of the phone numbers to area code 925. To avoid exhausting all possible phone numbers in this area code, relief planning has begun.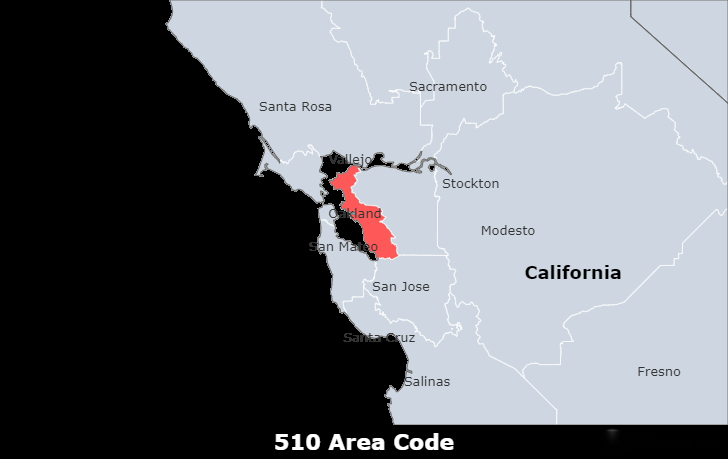 What is the location of area code 510?
Area code 510 is the area code for Oakland, CA and the surrounding areas. It is the only area code that serves the area.
What is the timezone of area code 510?
The 510 Area Code is located in the PacificTimezone.
What is the major city in area code 510?
Oakland, city, seat (1873) of Alameda county, west-central California, U.S. It lies on the eastern shore of San Francisco Bay opposite San Francisco. The city site is located on a flat coastal plain that rises toward hills to the east that parallel the shoreline. Oakland has a mild Mediterranean-type climate with warm sunny summers and cool winters with rainy spells. Like its neighbour to the west, it experiences morning fogs in summer, though these typically burn off by noon.
What are the area codes near 510?
650 (San Mateo, CA);
707 (Santa Rosa, CA);
925 (Concord, CA);408/669 (San Jose, CA);
415/628 (San Francisco, CA);
510 (Oakland, CA);
530 (Redding, CA);
Why do individuals prefer distinctive vanity local numbers for marketing?
1.Cost-efficient, save your budgets.
2.Effective communication leads to increased customer satisfaction.
3.Getting a local number will help you build trust, reliability, and credibility with your customers.
4.A local phone number that is dedicated only to your business will enable you to build your brand and create a strong brand image.
5.Exclusive business features: By getting a local number for your business, you will have access to multiple innovative features that will definitely improve communication.
How can I obtain a 510 local phone number?
EasyLine is a trusted provider of local phone numbers in the United States and Canada. We have the largest selection of local numbers from many cities. Get a local phone number today and start using the service instantly. We offer a free trial to test the quality of our service, and there is no commitment after the trial.
It's vital to select a memorable local vanity number for your business advertising. Here are the methods for you to get a brand new number.
Method 1: Register on the EasyLine website and obtain a phone number via directions.
Method 2: To select a phone number and plan, download and use the EasyLin application.
Method 3: On the EasyLine website, clcik "Talk to sales" to contact EasyLine experts.
Method 4: Purchase a new local number with the help of our customer service through "LiveChat."
If you have any questions, feel free to contact us.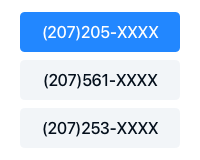 Pick a Number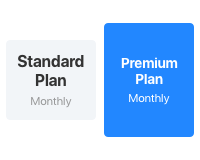 Choose a Plan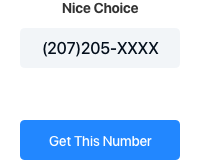 Get Started
Get a 510 area code number for your business
Get a second phone number and respond to customers wherever you are.
Complete List of US and Canada Area Codes
You can look up area codes by US states and Canadian provinces. Click the specific area code link to view the details.
United States Area Code List