650 Area Code
To reach out to your local consumers, use 650 area code.
Use our accessible area code to establish a local presence.

Instant setup

No Contracts

Cancel Anytime
Brief introduction of 650 area code
If we see a number with an area code completely different from your own, it raises all kinds of suspicion as to where it came from. Fret not! If you see area code 650, this could only mean that the caller is coming from the San Francisco Bay area consisting of the majority of San Mateo County and the northwestern portion of Santa Clara County. Read below to find out the commonly asked questions about area code 650.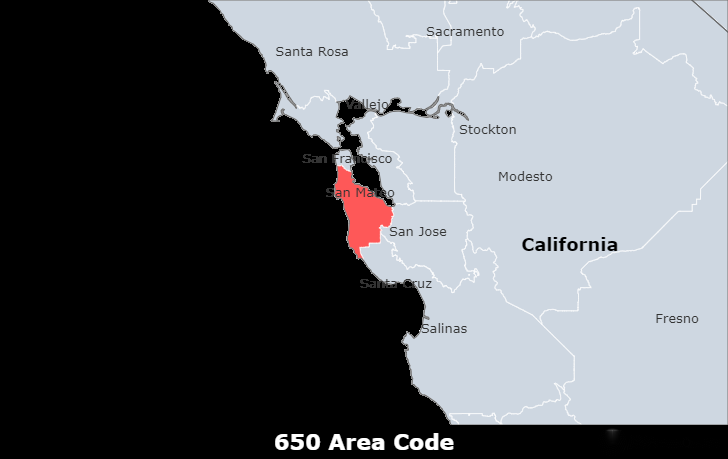 What is area code 650?
650 was first put in service August 2, 1997. It was created from area code 415.
Where is area code 650 located?
Area code 650 is located in California and covers San Mateo, Redwood City, Mountain View, South San Francisco, and Palo Alto. It is the only area code that serves the area.
What is the timezone of area code 650?
The 650 Area Code is located in the PacificTimezone.
What is the major city in area code 650?
San Mateo, city, San Mateo county, western California, U.S. It lies on the western shore of San Francisco Bay, 16 miles (26 km) south of the city of San Francisco. Sheltered by hills from ocean wind and fog, San Mateo enjoys a mild maritime climate.
Area codes in the neighborhood
650 (San Mateo, CA);
831 (Salinas, CA);
925 (Concord, CA);408/669 (San Jose, CA);
415/628 (San Francisco, CA);
510 (Oakland, CA);
The primary advantages of starting a business with a local phone number
People are proud of their neighbourhoods and prefer to patronise local companies. When you call, the place from where you are calling will be the first thing that someone notices. If they notice their own area code, you'll have already made a valuable connection with them by demonstrating that you're both from the same neighbourhood.
People not only want to support local companies, but they also have a higher faith in businesses in their own neighbourhoods. It's simpler to trust that an order placed with a firm in your own town or city will come on time and in full than it is to trust that an order placed with a company in another location will provide the same results.
How to find an available phone number with 650 area code?
You don't need to have any groundbreaking technical skills to get a second phone number. All you have to do is to experience EasyLine, and you're good to go. EasyLine now offers a local phone number for your business. A wonder service for small businesses, EasyLine, provides you with a second phone number along with all the functionalities of your phone. You can manage your personal, as well as a second phone number from one single device and easily differentiate between them. We'd recommend making use of EasyLine's free trial to get a taste of what you'll be getting.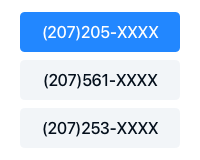 Pick a Number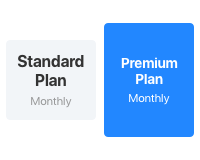 Choose a Plan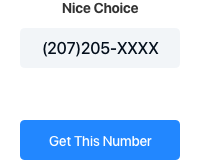 Get Started
Get a 650 area code number for your business
EasyLine provides second phone numbers that route to your cell phone to keep your personal number private.
Complete List of US and Canada Area Codes
You can look up area codes by US states and Canadian provinces. Click the specific area code link to view the details.
United States Area Code List