408 Area Code
To reach out to your local consumers, use 408 area code.
Use our accessible area code to establish a local presence.

Instant setup

No Contracts

Cancel Anytime
Brief introduction of 408 area code
Seeing a call from a different area code can raise curiosity and suspicion. If you receive a call from a number with area code 408, worry not. This call could possibly be coming from San Jose City in the state of California, covering Santa Clara County and the northern part of Santa Cruz county. Read below for more information.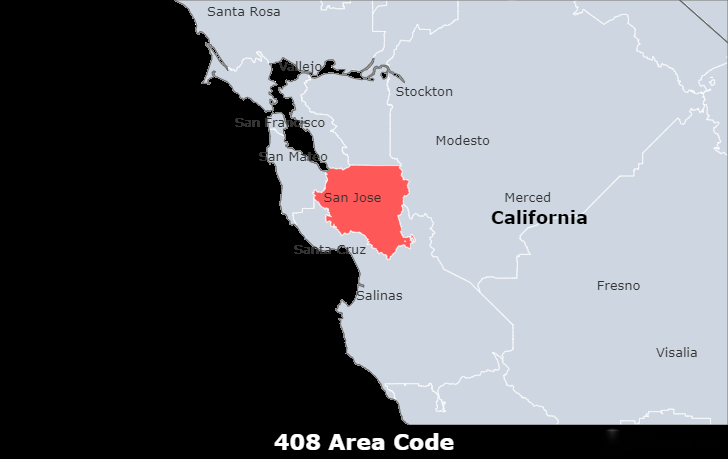 What is a 408 area code?
408 was first put in service January 1, 1959. It was created from area code 415. 408 was split in 1998 creating the need to update some of the phone numbers to area code 831. In 2012, area code 669 was created and is currently an overlay to 408.
What is the location of area code 408?
Area code 408 serves San Jose, CA and the surrounding areas. It has a single overlay (669) that serves the same area.
What timezone is used for area code 408?
The 408 Area Code is located in the PacificTimezone.
What is the major city covered by area code 408?
San Jose, city, seat (1850) of Santa Clara county, west-central California, U.S. It lies in the Santa Clara Valley along Coyote Creek and the Guadalupe River, about 50 miles (80 km) southeast of San Francisco. The city, located just southeast of San Francisco Bay, sprawls over a broad floodplain that gradually slopes upward toward more rugged terrain to the east and south. With its semiarid climate, San Jose is known for its sunny, mild weather.
What are some area codes near 408?
209 (Stockton, CA);
408/669 (San Jose, CA);
510 (Oakland, CA);650 (San Mateo, CA);
831 (Salinas, CA);
925 (Concord, CA);
Are there any scams with the area code 408 ?
Area code 408 is the area code for San Jose City and this we know to be true. However, due to the conveniences of modern times, people are now able to customize their own numbers based on their preferences, thus giving way for scammers.
Are telephonic calls from 408 toll free?
No, area code 408 is not toll free. If you wish to obtain your own code 408 number, you can do so at your own convenience as customizing your phone number is now possible online.
Why is having a memorable local number important for branding purposes?
When phoning a local business, sole trader, or cab company, most customers prefer to dial a local number. By including a local phone number on your website or business cards, you give the sense that your firm is located nearby, which helps clients feel more at ease when phoning a company with a local phone number. It also helps to improve your company's image and reliability among local customers, perhaps leading to more business leads and sales.
How to get a 408 area code business phone number?
There is a fact you cannot ignore, which is that prospects and customers are more likely to answer local numbers.
At EasyLine, we serve small business owners and individuals with easy-to-setup, professional-grade phone systems. Add a second phone number to your personal cell phone for work. Talk and text with customers without revealing your personal number. If you're looking forward to getting a local number for the best price, EasyLine is definitely the one you'd pick.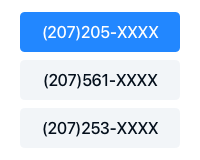 Pick a Number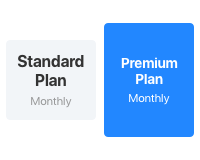 Choose a Plan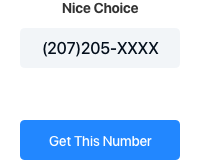 Get Started
Get a 408 area code number for your business
Unlimited calling and texting on a brand new number.
Complete List of US and Canada Area Codes
You can look up area codes by US states and Canadian provinces. Click the specific area code link to view the details.
United States Area Code List