661 Area Code
Get a local phone number with 661 area code.
Find out how to get a local phone number for your business.

Instant setup

No Contracts

Cancel Anytime
What is a 661 area code?
661 was first put in service February 13, 1999. It was created from area code 805.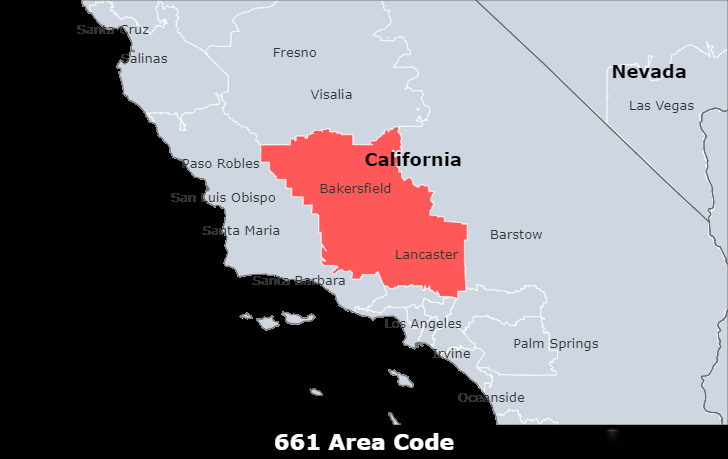 Where is area code 661 located?
Area code 661 is located in California and covers Bakersfield, Santa Clarita, Lancaster, Palmdale, and Delano. It is the only area code that serves the area.
What timezone is used for area code 661?
The 661 Area Code is located in the PacificTimezone.
What is the major city covered by area code 661?
Bakersfield, city, seat (1875) of Kern county, south-central California, U.S. Located in the San Joaquin Valley, it was founded along the Los Angeles and Stockton road in 1869 by Thomas Baker, who reclaimed swamplands along the nearby Kern River. Bakersfield was an agricultural trade centre for the mines of the Sierra Nevada and the Owens Valley in the 1870s. The Southern Pacific Railroad reached Sumner (now East Bakersfield), several miles northeast of downtown Bakersfield, in 1874 (it had bypassed the city of Bakersfield because of a right-of-way dispute between city and railroad officials), and the Santa Fe Railway was linked to Bakersfield in 1898. San Francisco capitalists, acquiring large-scale landholdings in the area, helped develop an extensive irrigation system to distribute the waters of the Kern River; the region subsequently became important in the production of grain, alfalfa, and livestock. The discovery of the Kern River oil fields in 1899 brought a large-scale petroleum industry, which was centred at Bakersfield.
Which area codes are closest to 661?
442/760 (Oceanside, CA);
559 (Fresno, CA);
626 (Pasadena, CA);
661 (Bakersfield, CA);747/818 (Los Angeles, CA);
805/820 (Oxnard, CA);
909 (San Bernardino, CA);
Why do individuals prefer distinctive vanity local numbers for marketing?
A local number allows you to create a phone number for a particular region, city, or state. EasyLine provides you with the option to select multiple local numbers for your business. It's the quickest and easiest way.
1. Create a presence in multiple cities by adding more local numbers.
2. Give your business a trusted feel that appeals to local customers.
3. Prospects and customers are more likely to answer local numbers.
4. Separate your work and personal life, even if you're using the same phone.
Can I request a specific phone number with 661 area code?
EasyLine offers plenty of affordable phone numbers for businesses and individuals. With EasyLine, you can easily create a local presence in any location in the USA or Canada. If you are a businessman, here is the most important fact: local numbers are more likely to be answered by prospects and customers. By the way, with EasyLine, there are no hidden fees, no long-term contracts, and no surprises.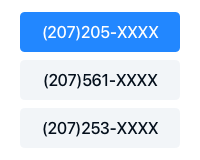 Pick a Number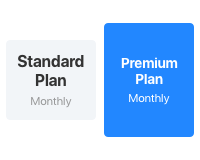 Choose a Plan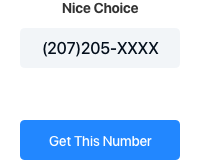 Get Started
Get a 661 area code number for your business
To make it much easier for you to get up and running.
Complete List of US and Canada Area Codes
You can look up area codes by US states and Canadian provinces. Click the specific area code link to view the details.
United States Area Code List