586 Area Code
Choose and purchase a 586 local number for marketing purposes.
Give your company a trustworthy image that will appeal to local clients.

Instant setup

No Contracts

Cancel Anytime
What is area code 586?
586 was first put in service September 22, 2001. It was created from area code 810.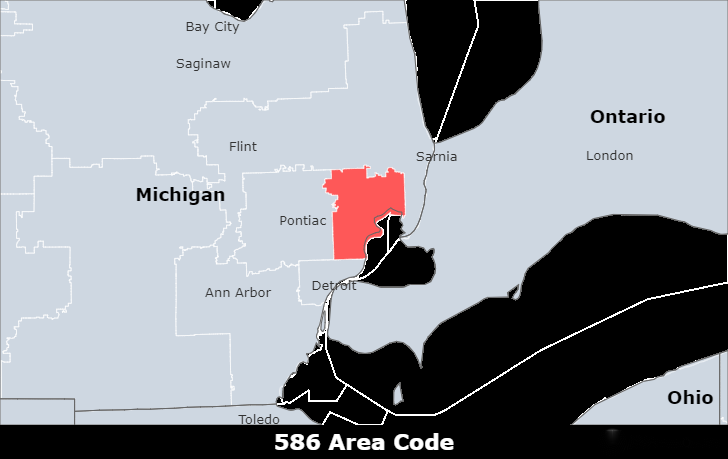 Where does area code 586 come from?
Area code 586 is located in Michigan and covers Warren, Sterling Heights, and St. Clair Shores. It is the only area code that serves the area.
What is the timezone of area code 586?
The 586 Area Code is located in the EasternTimezone.
What is the major city in area code 586?
Warren, city, seat (1800) of Warren county, northwestern Pennsylvania, U.S., on the Allegheny River near the mouth of the Conewango Creek, 21 miles (34 km) south of Jamestown, New York. Laid out in 1795, it was named for General Joseph Warren, who was killed at the Battle of Bunker Hill. A lumber boom in the mid-19th century was followed by an oil boom. Its economy now includes the manufacture of furniture, forestry equipment, electric and wire products, steel fabrications, and refined oil. Warren is the headquarters for Allegheny National Forest (hunting, fishing, and winter sports), and tourism is an added source of income. Kinzua Dam and Chapman State Park are nearby. Inc. 1832; city, 1989. Pop. (2000) 10,259; (2010) 9,710.
What are some of the local codes near 586?
226/519/548 (London, ON);
248/947 (Troy, MI);
313 (Detroit, MI);
586 (Warren, MI);734 (Ann Arbor, MI);
810 (Flint, MI);
989 (Saginaw, MI);
How can a local phone number help your business?
1.Appear local, from anywhere
2.Build trust with your customer base
3.Swap a mobile number for a landline
4.Assign numbers to individuals or teams
5.Track calls and access analytics by number
6.Make your business number memorable
7.Make your phone numbers flexible, for any need
8.Forward calls with ease to the right people
How do I get a specific phone number with 586 area code?
EasyLine features a vast selection of toll-free and local phone numbers. Browse our online inventory to find your new business number! It's really simple! We hope you to give EasyLine a go. It's quick and simple to use, and it has a variety of features.
It's necessary to choose a memorable local vanity number for your business branding. You could follow the tips to get a new number.
—On EasyLine website:
Step 1: Select an area code and a distinctive phone number for your company.
Step 2: Subscribe a plan. There is no hardware required. There are no long-term contracts.
Step 3: Get the EasyLine application (from the Apple Store or Google Play).
Step 4: Log in EasyLine App.
—On App Store or Google Play:
Step 1: Go to the App Store or Google Play and search for "EasyLine."
Step 2: Register for a new account.
Step 3: Experience during free trial period to evaluate the quality of our service .
Step 4: We will provide you with the best service at no additional cost.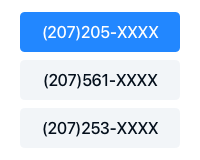 Pick a Number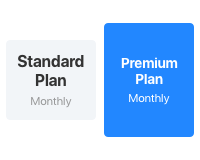 Choose a Plan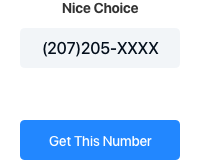 Get Started
Get a 586 area code number for your business
To get you up and running much easier.
Complete List of US and Canada Area Codes
You can look up area codes by US states and Canadian provinces. Click the specific area code link to view the details.
United States Area Code List