401 Area Code
With 401 area code, you can get your business off to a good start.
We have phone numbers available all throughout the United States and Canada.

Instant setup

No Contracts

Cancel Anytime
What is area code 401?
401 is one of the original 86 area codes created by AT&T and the Bell System in 1947. It originally served the entire state of Rhode Island.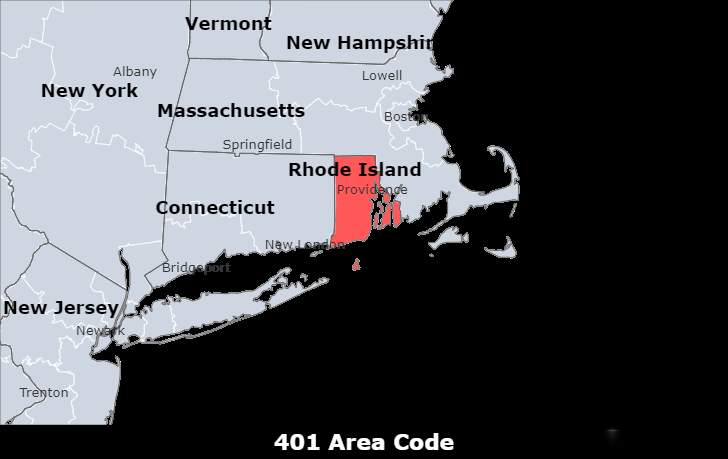 Where does area code 401 come from?
Area code 401 covers the entire state of Rhode Island. It is the only area code that serves the area.
What is the timezone of area code 401?
The 401 Area Code is located in the EasternTimezone.
What is the major city in area code 401?
Providence, city, capital of Rhode Island, U.S. It lies in Providence county at the head of Narragansett Bay on the Providence River. A seaport and an industrial and commercial centre, it is the focus of a metropolitan area that includes Pawtucket, East Providence, Central Falls, Cranston, Warwick, and Woonsocket. It was founded in 1636 by Roger Williams, who had been banished from Massachusetts Bay colony for his unorthodox religious beliefs. Williams and five Dissenter companions, after canoeing along the Moshassuck River to what is now called College Hill, found a freshwater spring. From the Narragansett sachems Canonicus and Miantonomi he purchased the surrounding land, which he named for "God's merciful providence." The settlement's growth, halted by King Philip's War (1675–76), was given impetus in 1680, when Pardon Tillinghast built a wharf that became a base for the thriving triangular trade in molasses, slaves, and rum between Africa, the West Indies, and the American colonies.
Area codes in the neighborhood
631/934 (Brentwood, NY);
860/959 (Hartford, CT);339/781 (Boston, MA);
401 (Providence, RI);
508/774 (Worcester, MA);
Why do people prefer vanity local phone numbers that are one-of-a-kind for advertising?
Getting a second professional local number is better for business.
1.Grow faster. Be whoever your customers want you to be with a local number, or choose a number for instant local presence.
2.Save money. Avoid the need for a dedicated business landline, additional handsets or an expensive phone system.
3.Base yourself anywhere. Change your destination number at any time, allowing you to work just about anywhere you choose.
4.Free up time. Stop giving out your personal number, and stay in control of exactly where your business calls ring.
How can I obtain a phone number with the area code 401?
Please contact our experts immediately if you're interested in getting a second phone line for your business. Our customer service team will identify the best solution for your company, resulting in a cost-effective call management system that not only assists you in establishing a stronger presence in local markets, but also provides incisive and relevant business insights in the form of easy-to-read call reports.
Method 1: Register on the EasyLine website and follow the on-screen instructions to obtain a phone number.
Method 2: Download the EasyLine app, pick a phone number, then subscribe a plan.
Method 3: Find the "Talk to Sales" option, contact our sales.
Method 4: Find the "LiveChat", talk to our customer service team.
EasyLine is the most cost-effective option for both you and your customers.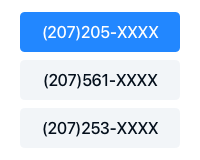 Pick a Number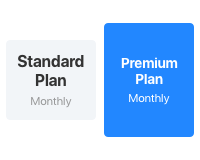 Choose a Plan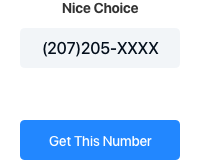 Get Started
Get a 401 area code number for your business
Buy and instantly activate phone numbers for your business in the US and Canada.
Complete List of US and Canada Area Codes
You can look up area codes by US states and Canadian provinces. Click the specific area code link to view the details.
United States Area Code List