937 Area Code
Get your second phone number with 937 area code.
People prefer vanity local phone numbers that are one-of-a-kind for advertising.

Instant setup

No Contracts

Cancel Anytime
Brief introduction of 937 area code
Receiving calls from an area code you're not familiar with can be somehow worrying. You don't have any idea what location is it coming from, or if the call is that important to be answered, or just who could be the caller. If you have received a call recently from area code 937 and you are not so familiar with the area code, worry no more for we provide below some information, that addresses your concerns about area code 937.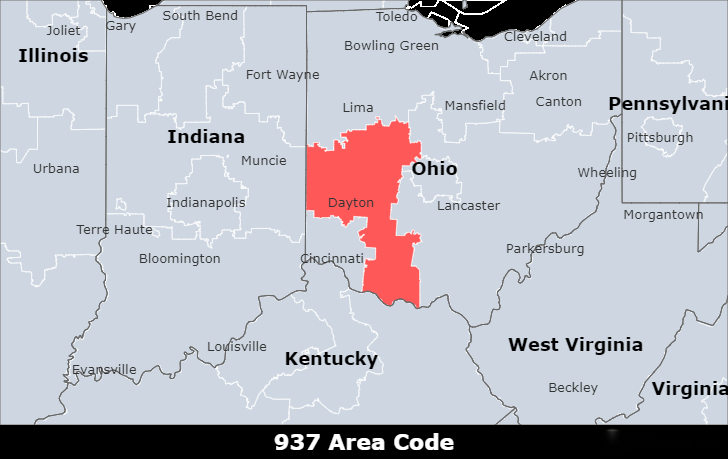 What is area code 937?
937 was first put in service September 28, 1996. It was created from area code 513. To avoid exhausting all possible phone numbers in this area code, relief planning has begun.
Where is area code 937 ?
Area code 937 is the area code for southwestern Ohio except the Cincinnati metro area. It includes the cities of Dayton, Springfield, and Kettering. It is the only area code that serves the area.
What is the timezone of area code 937?
The 937 Area Code is located in the EasternTimezone.
What is the major city in area code 937?
Dayton, city, seat (1899) of Rhea county, southeastern Tennessee, U.S. It lies on Richland Creek near the Tennessee River, 36 miles (58 km) northeast of Chattanooga. Originally called Smith's Crossroads (c. 1820), it was renamed Dayton in the 1870s. The Rhea County Courthouse in Dayton was the scene of the famous Scopes Trial (July 10–21, 1925), in which John T. Scopes, a high school science teacher, was found guilty of teaching evolution. The trial pitted William Jennings Bryan for the prosecution against Clarence Darrow for the defense. The courtroom is preserved and a museum about the trial is located in the building. The Scopes Trial Play and Festival is held annually in July, during which a reenactment of the trial is performed using the original court transcripts. Bryan College (1930) was built on a hill overlooking the city as a memorial to the silver-tongued orator and lawyer-politician, who died in Dayton five days after the trial ended.
What are some of the local codes near 937?
606 (Ashland, KY);
765 (Muncie, IN);
812/930 (Evansville, IN);
859 (Lexington-Fayette, KY);
937 (Dayton, OH);220/740 (Newark, OH);
260 (Fort Wayne, IN);
380/614 (Columbus, OH);
419/567 (Toledo, OH);
502 (Louisville, KY);
513 (Cincinnati, OH);
Is it called toll free from area code 937?
Area code 937 is absolutely not toll free. A call placed from any 937-xxx-xxx numbers will automatically perform a charge on your account. The situation is same to calling any 937-xxx-xxx numbers. Charges may be done per-minute of the call or by a monthly subscription to a telecommunication company. The charges may vary to the company or local carrier you have acquired your mobile services.
What are the benefits of getting a local business phone number?
1. Greater visibility: Having a local phone number may help you create your brand and grow your business.
2. Simple tracking: Using local numbers draws clients from the surrounding region and allows you to better service them.
3. Improved connectivity: Local numbers link you directly to a customer service professional in your local store.
4. Extending your business reach: If you have a local office and wish to spread your services to other cities. What would you do in this situation? Get a local phone number in the other city first.
5. Automated responses and customer Satisfaction: Auto-attendant, call-forwarding, and the option to record messages, just like toll-free lines, help streamline company procedures.
How do I get a specific phone number with 937 area code?
EasyLine provides a variety of phone numbers for customers in different places. At EasyLine, you may choose an exceptional local number in any city or area code in North America and begin using it immediately. Start building trust and loyalty with a local phone number from EasyLine.
Method 1. Sign up on EasyLine Website and get a number by instructions.
Method 2. Download EasyLine app to select a number and plan.
Method 3. Contact our sales by clicking "Talk to sales" on EasyLine website.
Method 4. Buy a second local number with the help of our customer service by clicking "LiveChat" on EasyLine website.
Plus: EasyLine provides VoIP(Voice over Internet Protocol)/WiFi-Calling and Cellular Call service to help you start your business. You could switch your call mode by your needs. If you're someone who spends a lot of time talking on the phone for work, you need EasyLine in your life.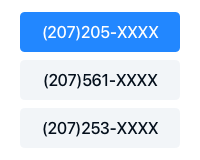 Pick a Number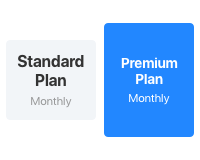 Choose a Plan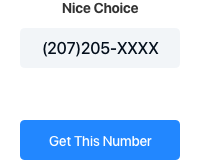 Get Started
Get a 937 area code number for your business
Starting at $9.99 per month, you can now get your new number.
Complete List of US and Canada Area Codes
You can look up area codes by US states and Canadian provinces. Click the specific area code link to view the details.
United States Area Code List