541 Area Code
Get a local phone number with 541 area code.
Find out how to get a local phone number for your business.

Instant setup

No Contracts

Cancel Anytime
Brief introduction of 541 area code
Have you ever received a phone call from area code 541 and did not know where that is? Is it a scammer? a legit business? a telemarketer? If that happened to you before, you would want to continue reading to know the story behind that 541-area code.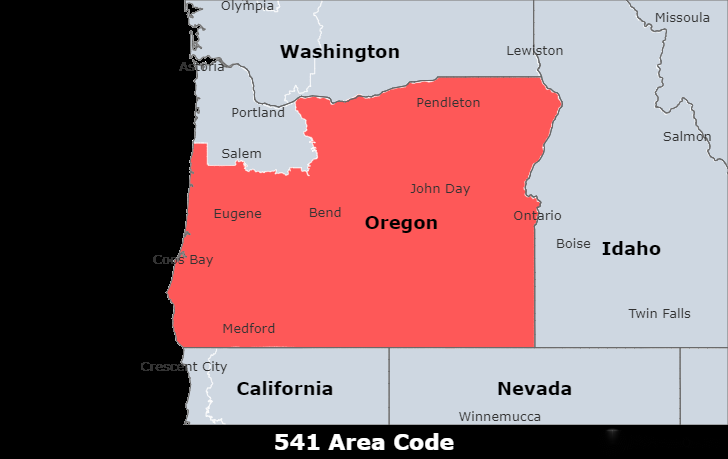 What is area code 541?
541 was first put in service November 5, 1995. It was created from area code 503. In 2010, area code 458 was created and is currently an overlay to 541.
Where is area code 541 ?
Area code 541 serves most of Oregon except Portland and Salem. It includes the cities of Eugene, Bend, Medford, Springfield, and Corvallis. It has a single overlay (458) that serves the same area.
What is the timezone of area code 541?
The 541 Area Code is located in the Mountain / PacificTimezone.
What is the major city in area code 541?
Eugene, city, seat (1853) of Lane county, western Oregon, U.S., on the Willamette River, adjoining Springfield to the east. The area around what became Eugene was inhabited for several centuries by Kalapuya Indians. Settled by Eugene Skinner in 1846, the city was laid out on Willamette bottomland in 1852. The town site was relocated and named Eugene City in 1853. The arrival of the Oregon and California (now Southern Pacific) Railroad in 1871 stimulated Eugene's growth as an agricultural and lumber centre. The University of Oregon was founded there in 1872, followed by Northwest Christian College in 1895 and Lane Community College in 1965.
What are some of the local codes near 541?
509 (Spokane, WA);
530 (Redding, CA);
707 (Santa Rosa, CA);
775 (Reno, NV);208/986 (Idaho);
360/564 (Vancouver, WA);
458/541 (Eugene, OR);
503/971 (Portland, OR);
Are there any scams with the area code 541?
There are so many software programs nowadays that scammers use to mask their real area code with another fake one. The area code 541 was overlayed by the area code 458. The transition was completed in the year 2011. So, if you received a call with area code 541, it is probably a scammer, and it is best if you ignored it.
How can a local phone number help your business?
1.Reduce phone calls cost up to 60-70%.
2.Set up business phone numbers throughout the United States and Canada.
3.Use auto-attendant or intelligent call routing to forward incoming calls to any location in the US and CA.
4.Sell your services and products in another cities and states.
5.Save online direct phone number after you change company address.
6.Business phone system allows to keep confidentiality of conversations and to set up a multichannel number or additional phone lines.
7.All enterprises, small businesses, solopreneurs and freelancers use a second business phone number service to optimize the cost of telephony.
8.Stay connected anywhere by using second business phone numbers!
Is it possible to obtain a certain local phone number with the area code 541?
EasyLine for business is a viable alternative for small businesses, solopreneurs, and freelancers. You might use EasyLine for commercial purposes. EasyLine provides powerful features like unlimited texts and calls, VoIP / Wifi calling, business cards, business hours, tag manager, and voicemail to email, etc. Now, choose an area code and search our extensive database for available local phone numbers!
Method 1. Sign up on EasyLine Website and get a number by instructions.
Method 2. Download the EasyLine app to select a number and plan. 
Method 3. Contact our sales by clicking "Talk to sales" on EasyLine website.
Method 4: Purchase a second local number with the assistance of our customer service by visiting the EasyLine website and clicking "LiveChat."
EasyLine works best for you and your customers.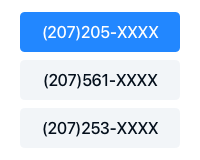 Pick a Number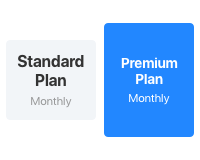 Choose a Plan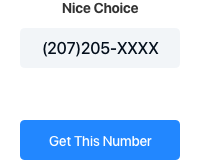 Get Started
Get a 541 area code number for your business
As your company grows, EasyLine will be there to support you.
Complete List of US and Canada Area Codes
You can look up area codes by US states and Canadian provinces. Click the specific area code link to view the details.
United States Area Code List