539 Area Code
Use 539 area code to contact your local consumers.
Get a local phone number for your house or company that is permanent.

Instant setup

No Contracts

Cancel Anytime
What is a 539 area code?
539 was first put in service April 1, 2011. It was created from area code 918.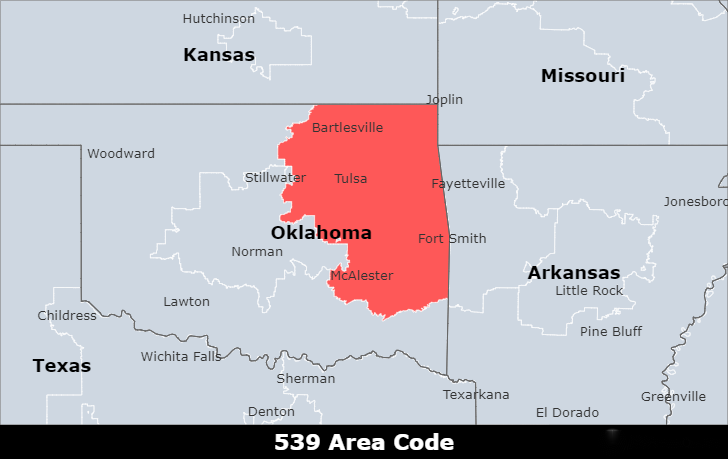 Where does area code 539 come from?
Area code 539 is located in northeastern Oklahoma and covers Tulsa, Broken Arrow, and Muskogee. It is an overlay for area code 918 and serves the same area.
What timezone is used for area code 539?
The 539 Area Code is located in the CentralTimezone.
What is the major city covered by area code 539?
Tulsa, city, Osage and Tulsa counties, seat (1907) of Tulsa county, northeastern Oklahoma, U.S., situated on the Arkansas River. It originated in 1836 as a settlement of Creek Indians who named it for their former town in Alabama. White settlement began after the arrival in 1882 of the St. Louis-San Francisco Railway. The discovery of oil in nearby Red Fork (1901) and Glenn Pool (1905) launched the mid-continent oil and gas boom, and phenomenal growth followed. Hundreds of oil companies now have plants and offices in the city, which was the site of the International Petroleum Exposition (held 1965–80). The main economic activity is based on petroleum—exploration, drilling, production, refining, and research. The aviation-aerospace industry also is important to Tulsa's economy, which includes a wide range of manufacturing and wholesale distribution activities. The city serves as the commercial and financial centre of a rich agricultural area and is the national headquarters of the U.S. Jaycees.
What are the closest area codes to 539?
580 (Lawton, OK);
620 (Hutchinson, KS);
870 (Jonesboro, AR);
940 (Denton, TX);405 (Oklahoma City, OK);
417 (Springfield, MO);
479 (Fort Smith, AR);
539/918 (Tulsa, OK);
What does choosing a local business phone number imply?
1. Ability to receive calls anywhere. Without being tied to a physical location, you can receive calls anywhere, anytime and on your preferred device. For example, if someone in your company is going to be away and needs to be reachable by phone but doesn't want to give out their cell phone number, you could assign an EasyLine number to their cell phone. 
2. Incoming call distribution. EasyLine phone numbers are also beneficial for companies with multiple office locations. Instead of a phone ringing in one office, incoming calls can be sent to phones in each office. You can do this by using auto-attendant, which will ring the phones of any employee who is designated as part of the queue or group, depending on your preferences. 
3. Localized phone numbers. If your office is located in a different area than your customer base, you can assign a local area code to your phone line. This helps you establish a presence in a key area and lowers costs on incoming calls. Customers are more likely to call and answer calls from a local number than one with an area code they don't recognize. 
4. Advanced features. EasyLine offers you lots of advanced features like SMS marketing, customer voicemail, group broadcast, auto-reply, call forwarding, business hours, auto-attendant, call blacklist, VoIP calling, inbound caller ID, business card, tag management, etc. It could meet your needs for sure.
Is it possible to get a phone number with the 539 area code?
There are plenty of number providers to choose from, of course. EasyLine is a pretty solid alternate solution for small business and individuals.
To small businesses, no matter what industry you are in, EasyLine provides powerful features/solutions to meet your needs. To individuals(solopreneurs and freelancers), make it easy and affordable to look more professional and communicate like a much bigger company.
You could try using EasyLine for business. EasyLine has a lot of features, like unlimited texts & calls, extensions, auto attendants, business hours, 800 numbers, and voicemail to email, etc. Now, find the available local phone numbers from our large inventory!
Step 1: Find a local number in any North American city with a specific 3-digit area code.
Step 2: From the recommended options, choose a local number that you like.
Step 3: If you haven't created an account, you may register in this step.
Step 4: Choose a value plan. There are no hidden costs. There are no long-term contracts. There will be no surprises.
Step 5: Subscribe. Your membership will automatically renew unless you cancel it, which you can do at any time.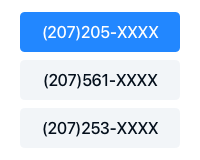 Pick a Number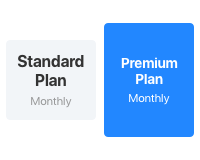 Choose a Plan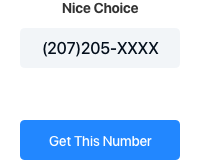 Get Started
Get a 539 area code number for your business
EasyLine offers not only phone calls, but also a variety of other useful features and services.
Complete List of US and Canada Area Codes
You can look up area codes by US states and Canadian provinces. Click the specific area code link to view the details.
United States Area Code List