830 Area Code
Make your company stand out in a crowded marketplace.
Prospects and consumers are more likely to respond to local phone numbers.

Instant setup

No Contracts

Cancel Anytime
What is an 830 area code?
830 was first put in service July 7, 1997. It was created from area code 210.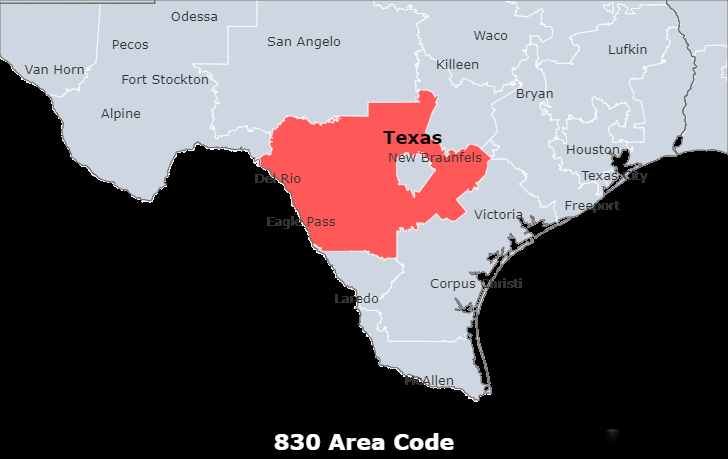 Where does area code 830 come from?
Area code 830 is located in Texas and covers New Braunfels, Del Rio, and Eagle Pass. It is the only area code that serves the area.
What timezone is used for area code 830?
The 830 Area Code is located in the CentralTimezone.
What is the major city covered by area code 830?
New Braunfels, city, seat (1846) of Comal county and also partly in Guadalupe county, south-central Texas, U.S. It lies on the Balcones Escarpment at a point where the Comal River (3 miles [5 km] long and within city limits) flows into the Guadalupe River, 30 miles (50 km) northeast of San Antonio. The community was established in 1845 by a group of German immigrants led by Prince Carl of Solms-Braunfels and sponsored by the Society for the Protection of German Immigrants in Texas (properly Mainzer Adelsverein, a group of German noblemen). Named for Braunfels, Prussia (now in Germany), it was incorporated in 1846. Although after the 1940s the German influence lessened, the community has retained much of its old culture. Sophienburg, former home of the prince, is a museum, and there is a monument to the German pioneers; several other German-style homes are also preserved as museums, and the city's Wurstfest is a popular German festival. Tourism based on nearby Landa Park, Natural Bridge Caverns, and Canyon Lake augments the city's economy. The city is also home to the Museum of Texas Handmade Furniture. Industrial activities include textile and hosiery mills, flour and seed mills, and a limestone plant. There are also ranching, agriculture, and dairying interests. Pop. (2000) 36,494; (2010) 57,740.
What are some area codes near 830?
512/737 (Austin, TX);
830 (New Braunfels, TX);
956 (Laredo, TX);
979 (College Station, TX);210/726 (San Antonio, TX);
254 (Killeen, TX);
325 (Abilene, TX);
361 (Corpus Christi, TX);
432 (Midland, TX);
Why do you need a memorable vanity local number for branding?
A local number allows you to generate a phone number for a certain region, city, or state. EasyLine gives you the option of selecting various local numbers for your business. It's the quickest and simplest method.
1.Establish a presence in numerous cities by adding extra local phone numbers.
2.Give your company a trustworthy vibe that will appeal to local clients.
3.Prospects and consumers are more likely to respond to local phone numbers. 
4.Keep your business and personal lives separate, even if you're using the same phone.
How to get an 830 area code business phone number?
Connect with your local community by using a local number. You could easily get a new local phone number from EasyLine. EasyLine is a phone system that gives your small business a strong, scalable, and cost-effective approach to improve communications, collaboration, and productivity with customers and employees.
1.Available-On-Demand Features. Your EasyLine business phone number may offer you features like caller ID, personalized greetings, voicemail, and call forwarding, all of which can help you expand your reach, improve your responsiveness, and provide a better customer experience.
2.Scalability and dependability EasyLine's solution has been shown to be a reliable and high-performing solution for organizations of all sizes. EasyLine is designed to grow alongside organizations that need to add features for quickly expanding teams and locations.
3.A workplace that is adaptable. EasyLine provides the tools and functionality to support all sorts of working situations, whether you have several sites or remote workers. EasyLine allows you to work from anywhere, at any time, by employing features such as auto attendant and call forwarding.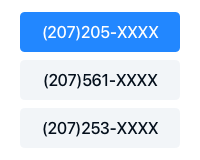 Pick a Number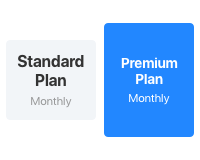 Choose a Plan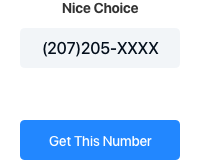 Get Started
Get an 830 area code number for your business
To get you up and running much easier.
Complete List of US and Canada Area Codes
You can look up area codes by US states and Canadian provinces. Click the specific area code link to view the details.
United States Area Code List