715 Area Code
Make your company stand out in a crowded marketplace.
Prospects and consumers are more likely to respond to local phone numbers.

Instant setup

No Contracts

Cancel Anytime
What is area code 715?
715 is one of the original 86 area codes created by AT&T and the Bell System in 1947. It originally served northern Wisconsin. In 2010, area code 534 was created and is currently an overlay to 715.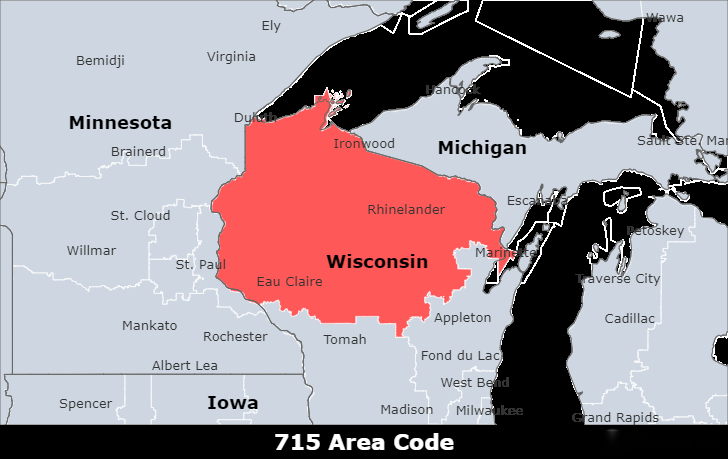 Where is area code 715 located?
Area code 715 is located in northern Wisconsin and covers Eau Claire, Wausau, and Superior. It has a single overlay (534) that serves the same area.
What is the timezone of area code 715?
The 715 Area Code is located in the CentralTimezone.
What is the major city in area code 715?
Eau Claire, city, Eau Claire and Chippewa counties, seat (1857) of Eau Claire county, west-central Wisconsin, U.S. It lies at the confluence of the Eau Claire ("Clear Water," so named by 18th-century French trappers and traders) and Chippewa rivers, 90 miles (150 km) east of St. Paul, Minnesota.
What are the area codes near 715?
608 (Madison, WI);
651 (St. Paul, MN);
807 (Kenora, ON);
906 (Marquette, MI);
920 (Green Bay, WI);218 (Duluth, MN);
249/705 (Sudbury, ON);
320 (St. Cloud, MN);
507 (Rochester, MN);
534/715 (Eau Claire, WI);
Why do you need a vanity local phone number that is one-of-a-kind for marketing?
1.Cut the cost of phone calls by 60-70 percent.
2.Obtain phone numbers in any state or province in the United States and Canada.
3.Forward incoming calls to virtually any location.
4.Market your services and products to people in different cities and states.
5.After you alter your company's address, save the online direct phone number.
6.A business phone system provides for the privacy of discussions as well as the establishment of a multichannel number or extra phone lines.
7.To reduce telecommunication costs, all corporations, small businesses, solopreneurs, and freelancers employ a second business phone number service.
8.Keep in touch no matter where you are by using second business phone numbers!
How do I obtain a 715 local phone number for business?
Stand out from the crowd with local vanity numbers. City numbers are much cheaper than expected. EasyLine offers three types of business phone numbers to meet your needs. No matter the size of your business, you can set up a new phone number for your business or company in 3 minutes.
Having a local EasyLine phone number will help you build trust and loyalty.
Step 1. Log in to your EasyLine account.
Step 2. Select the type of number you want to buy. You can buy local numbers or toll-free numbers.
Step 3: Choose a plan and pay.
We can guarantee that you will receive the best service at no additional charge.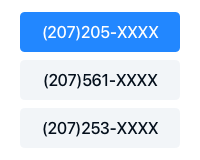 Pick a Number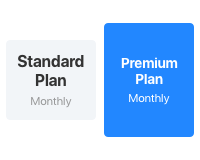 Choose a Plan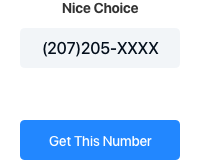 Get Started
Get a 715 area code number for your business
EasyLine will support your business needs as you grow.
Complete List of US and Canada Area Codes
You can look up area codes by US states and Canadian provinces. Click the specific area code link to view the details.
United States Area Code List