431 Area Code
Here's all you need to know about 431 area code.
EasyLine is the most cost-effective option for both you and your customers.

Instant setup

No Contracts

Cancel Anytime
What is a 431 area code?
431 was first put in service November 3, 2012. It was created from area code 204. To avoid exhausting all possible phone numbers in this area code, relief planning has begun.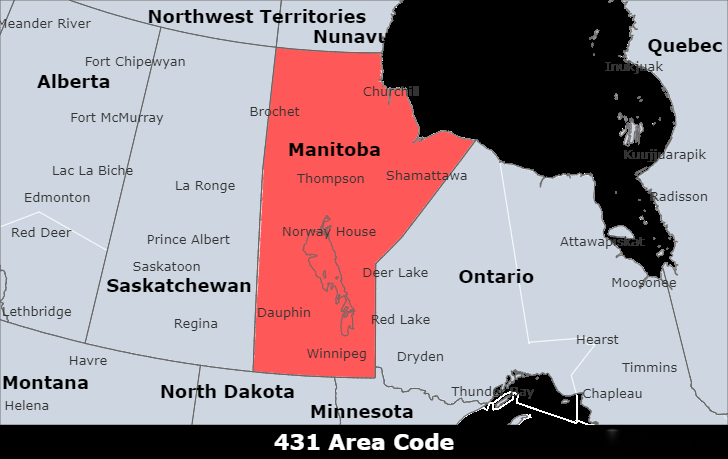 Where is area code 431 ?
Area code 431 covers the entire province of Manitoba in Canada. It is an overlay for area code 204 and serves the same area.
What timezone is used for area code 431?
The 431 Area Code is located in the CentralTimezone.
Which area codes are closest to 431?
807 (Kenora, ON);
867 (Northern Canada);
907 (Alaska);204/431 (Manitoba);
218 (Duluth, MN);
306/639 (Saskatchewan);
701 (North Dakota);
Why do you need a local business phone number?
Consider the following advantages of getting a local phone number:
1. Local presence: Choosing a local phone number will convey the idea that you are a well-established company in any UA or CA location.
2. Call forwarding: All calls to your new local phone number can be automatically routed to your old business number or mobile phone.
3.Choose your own phone number: Traditional phone service providers will assign you a phone number at random.You get to choose your own phone number using VoIP, which means you can call whomever you choose.
4.Choose from hundreds of distinctive phone numbers to help customers remember you.
5.Marketing: You may be running a marketing campaign in a certain city that encourages people to contact a specific phone number.
Have you considered acquiring a local phone number?
How can I find a phone number with the 431 area code that is available?
EasyLine is a reliable source of local phone numbers in the United States and Canada. EasyLine is appropriate for any type of company. We provide low-cost business phone numbers and plans that scale with your needs.
EasyLine is an excellent solution for Healthcare, Real Estate, e-commerce, Financial Services, Retail & Franchise, Professional Services, and other industries.
EasyLine delivers robust features/solutions to satisfy your demands regardless of industry.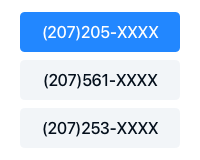 Pick a Number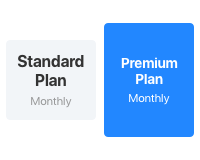 Choose a Plan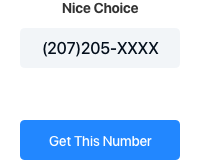 Get Started
Get a 431 area code number for your business
Starting at $9.99 per month, you can now get your new number.
Complete List of US and Canada Area Codes
You can look up area codes by US states and Canadian provinces. Click the specific area code link to view the details.
United States Area Code List