863 Area Code
All you need to know about area code 863.
Explore how to select an 863 area code phone number for your business.

Instant setup

No Contracts

Cancel Anytime
Brief introduction of 863 area code
If you receive a call from a new area code, it is somehow worrisome. If you see it pop up in your phone screen, you tend to wonder where is the call coming from? Is the call linked with scammers? Is the call that important for you to answer? The area code 863 is a unique code that was created to serve a specific area. Below are some commonly asked questions about the area code 863...
What is the 863 area code?
863 was first put in service September 20, 1999. It was created from area code 941.
Where does area code 863 come from?
Area code 863 is located in Florida and covers Lakeland, Winter Haven, and Haines City. It is the only area code that serves the area.
What timezone does the area code 863 belong to?
The 863 Area Code is located in the EasternTimezone.
What is the main city in area code 863?
Lakeland, city, Polk county, central Florida, U.S., about 30 miles (50 km) northeast of Tampa and some 10 miles (16 km) west of Winter Haven. It was founded in 1883 by Kentucky businessman Abraham Munn, who purchased a large plot of land near the newly built railroad. The community was named for the many lakes in the area, several of which are now within city limits. The railroad contributed considerably to its growth. By the late 1880s, strawberries were a major crop, and a variety of seedless grapefruit had been developed there.
What are some of the area codes around 863?
754/954 (Fort Lauderdale, FL);
772 (Port St. Lucie, FL);
813 (Tampa, FL);
863 (Lakeland, FL);
941 (North Port, FL);239 (Cape Coral, FL);
321 (Orlando, FL);
352 (Gainesville, FL);
407 (Orlando, FL);
561 (West Palm Beach, FL);
Are there any scams from area code 863?
There could be a possibility that calls from 863 area code is a scam or associated with scammers. Since there are a great number of 863 numbers used in Florida, scammers might also be using 863 numbers. They tend to claim that they are from a customer service team of a company, and uses this chance to gain your trust and your personal information.
Are 863 phone calls toll free?
Calls from 863 numbers are not toll free. Both international and local calls applies charges and the cost varies from the company you acquired a cellular mobile and paging services, or other wireless communications services.
Why do people opt for one-of-a-kind vanity local phone numbers for marketing?
1. Ability to receive calls anywhere. Without being tied to a physical location, you can receive calls anywhere, anytime and on your preferred device. For example, if someone in your company is going to be away and needs to be reachable by phone but doesn't want to give out their cell phone number, you could assign an EasyLine number to their cell phone. 
2. Incoming call distribution. EasyLine phone numbers are also beneficial for companies with multiple office locations. Instead of a phone ringing in one office, incoming calls can be sent to phones in each office. You can do this by using auto-attendant, which will ring the phones of any employee who is designated as part of the queue or group, depending on your preferences. 
3. Localized phone numbers. If your office is located in a different area than your customer base, you can assign a local area code to your phone line. This helps you establish a presence in a key area and lowers costs on incoming calls. Customers are more likely to call and answer calls from a local number than one with an area code they don't recognize. 
4. Advanced features. EasyLine offers you lots of advanced features like SMS marketing, customer voicemail, group broadcast, auto-reply, call forwarding, business hours, auto-attendant, call blacklist, VoIP calling, inbound caller ID, business card, tag management, etc. It could meet your needs for sure.
How can I find a second phone number for business with the area code 863?
People prefer vanity local phone numbers that are one-of-a-kind for advertising.
With EasyLine's simple phone system, you can set up call forwarding, auto-attendant, business hours, call recording, and much more right away when you acquire a second phone number in any cities of United States or Canada. To pick a new local number, simply follow 4 steps:
1.Register for a free account and log in.
2.Search your preferred area code, e.g 201.
3.Pick a second phone number you like(could be local, vanity, or toll-free).
4.Select a value plan.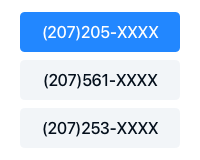 Pick a Number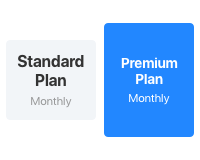 Choose a Plan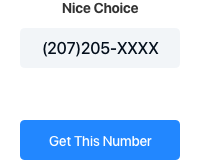 Get Started
Get an 863 area code number for your business
Keep your professional and personal lives separate.
Complete List of US and Canada Area Codes
You can look up area codes by US states and Canadian provinces. Click the specific area code link to view the details.
United States Area Code List