805 Area Code
Phone numbers with 805 area code.
Purchase local phone numbers in any area code.

Instant setup

No Contracts

Cancel Anytime
Brief introduction of 805 area code
If you receive a call from an 805 number you might be wondering who this might be from or where it could be coming from. Introduced in  1957, the 805 code services a great portion of the Monterey and Kern counties in California along with its overlay area code 820. Read below for more information on this area code.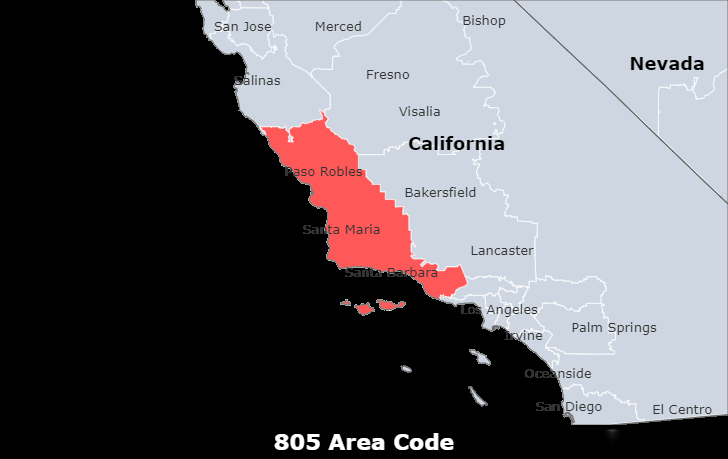 What is an 805 area code?
805 was first put in service January 1, 1957. It was created from area code 213. 805 was split in 1999 creating the need to update some of the phone numbers to area code 661. In 2018, area code 820 was created and is currently an overlay to 805.
Where is area code 805 located?
Area code 805 is located in California and covers Oxnard, Simi Valley, Thousand Oaks, San Buenaventura (Ventura), and Santa Maria. It has a single overlay (820) that serves the same area.
What timezone is used for area code 805?
The 805 Area Code is located in the PacificTimezone.
What is the major city covered by area code 805?
Oxnard, city, Ventura county, southwestern California, U.S. It lies near the Pacific coast, between Los Angeles and Santa Barbara. Originally inhabited by Chumash Indians, the city was founded in 1898 near the site of the Spanish colonial Mission San Buenaventura (1782). The city developed around a sugar-beet factory financed by Henry Oxnard and his three brothers. Other crops grown in the area, including beans and barley, were based on the surrounding alluvial plain. With the development of harbour facilities at adjacent Port Hueneme and nearby military installations, the city grew rapidly and expanded its economic base to include electronics and aerospace plants. Tourism is also economically important. Local attractions include the Carnegie Art Museum (housed since 1980 in the Carnegie Library [opened 1907]) and the Ventura County Maritime Museum. A community college (1975) is located in the city. Point Mugu and Leo Carrillo state parks, Santa Monica Mountains National Recreation Area, and several beaches are nearby. Inc. 1903. Pop. (2010) 197,899; Oxnard–Thousand Oaks–Ventura Metro Area, 823,318; (2020) 202,063; Oxnard–Thousand Oaks–Ventura Metro Area, 843,843.
What are the closest area codes to 805?
747/818 (Los Angeles, CA);
775 (Reno, NV);
805/820 (Oxnard, CA);
831 (Salinas, CA);310/424 (Los Angeles, CA);
442/760 (Oceanside, CA);
559 (Fresno, CA);
661 (Bakersfield, CA);
Are there any scam calls from area code 805?
A recent scam involving the 805 area code had been circulating in the form of the scammer pretending to be a member of Social Security Administration saying that they were coordinating with the Santa Barbara Police Department, asking for personal information and money and threatening arrest if not followed.
Are telephonic calls from 805 toll free?
No, 805 is not a toll free number.
The benefits of using a vanity local phone number for your business
1. Inspire trust in your Business - Research has shown that consumers often feel more comfortable calling a business that has a local phone number because they believe a local business is more likely to provide personalized service. For example, a real estate agent with a local area code may be more attractive to prospects because their business number indicates an understanding of local nuances. Use a local number to reinforce that your business is a neighborhood business that prospects and customers can trust.
2. Compete with large companies - If the service your company offers would benefit from appearing as a neighborhood business, choosing a local phone number can give you a real edge over any non-local or national competitors.
3. Save money while your business grows - It can be expensive to set up brick and mortar stores in all the locations you want to conduct business in. To avoid the expense and inconvenience of opening additional office locations, you can get multiple local numbers with EasyLine. Your business can be national but still feel local.
Where can I request a second phone number with the area code 805?
EasyLine's affordable local numbers can help you connect with more customers. EasyLine is suitable for small businesses, solopreneurs and freelancers.
To small businesses, no matter what industry you are in, EasyLine provides powerful features/solutions to meet your needs. To individuals(solopreneurs and freelancers), make it easy and affordable to look more professional and communicate like a much bigger company.
Accessing local numbers for your business couldn't be easier with the EasyLine app. At EasyLine, you can select an extraordinary local number in any city or area code in North America and start using it instantly.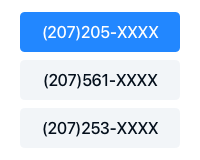 Pick a Number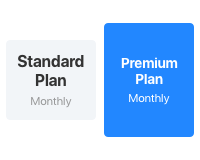 Choose a Plan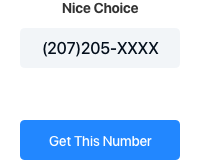 Get Started
Get an 805 area code number for your business
EasyLine is a great way to boost your business.
Complete List of US and Canada Area Codes
You can look up area codes by US states and Canadian provinces. Click the specific area code link to view the details.
United States Area Code List