Area Codes in Texas
Do you know the benefits of using a Texas area number?
Local numbers are more likely to receive responses from prospects and consumers.

Instant setup

No Contracts

Cancel Anytime
About Texas
Texas is a state in the South Central region of the United States. At 268,596 square miles , and with more than 29.1 million residents in 2020, it is the second-largest U.S. state by both area and population . Texas shares borders with the states of Louisiana to the east, Arkansas to the northeast, Oklahoma to the north, New Mexico to the west, and the Mexican states of Chihuahua, Coahuila, Nuevo León, and Tamaulipas to the south and southwest. It has a coastline with the Gulf of Mexico to the southeast.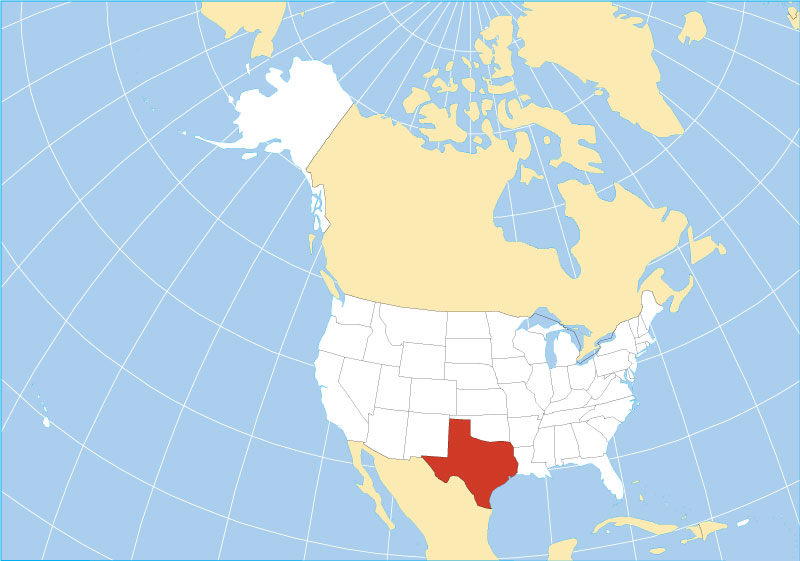 Area codes in Texas
Texas currently utilizes 27 area codes. When first established by AT&T and the Bell System in 1947, 214 covered northeastern Texas including Dallas/Fort Worth, 512 covered central and southern Texas including Austin and San Antonio, 713 covered southeastern Texas including Houston, and 915 covered western Texas including El Paso. The most recently added was 726 in 2017 as an overlay to 210. Today, 713 is the most populated with an estimated 4.7 million of the state's 25.1 million residents.
How many area codes are there in Texas?
The largest cities in Texas
Houston, San Antonio, Dallas, Austin, Fort Worth, El Paso, Arlington, Corpus Christi, Plano, Laredo
What does choosing a local business phone number imply?
1. You'll Look Like an Established Local Business. Having a local phone number in the community in which you do business gives you a local presence – even if your business is headquartered elsewhere. You could use a local business number in each city in which you sell services and save money by using a one centralized call center or even home office (in the case of many startups) that handles sales or support calls.
2. You'll Sound More Professional. An EasyLine business number is not just a phone number. It's a phone number enhanced with features that give callers the impression that they are calling a business with a professional phone system – not just a random guy's cell phone.
3. You Can Run Your Business From Your Cell Phone. EasyLine's numbers are designed to help your business sound professional and stay connected, making it perfect for startups because you get all the power of a professional business phone system without the hassle of telecom equipment. In other words, you can run your business using cell phones and sound like a Fortune 500 company.
4. You'll Keep Your Customers Happy. If you're a busy startup with limited time, money and personnel – you can't always answer customer calls. That's where EasyLine comes in. Even if you are a one-woman show or an on-the-go mompreneur, with EasyLine you'll never miss a call because even if you aren't available to talk, the EasyLine Auto-Attendant can answer the call and take a message. That way your customers have a good experience and you stay organized for customer follow ups.
5. You'll Be More Memorable. When customer's call your EasyLine number they can be greeted with a professional branded message. For example the greeting "Thank you for calling XXX – We provides XXX". Now your startup can sound just as fancy as big businesses do and reinforce your brand every time your customers call.
6. You'll Cut Costs. Setting up a professional business phone system doesn't have to be expensive. With EasyLine, a number comes with all the business phone system features you need. There's no cost to get set up, no hardware to purchase and no software to buy. You can sign up instantly for a month-to-month plan for less than $10 as your call volume changes.
How can I get a Texas phone number?
EasyLine provides a variety of phone numbers for customers in different places.
Get a dedicated business phone number to separate your personal and work lives! You can keep track of all business calls, messages, and voicemails with this easy phone number application. EasyLine was created to make it easier for you to communicate more efficiently. It's not necessary to switch phones, all you need is an easy-to-use app. You can easily engage with customers, stay relevant, grow your business, and develop your brand identity by simply interacting with them. You can complete the steps below to get a local business phone number:
Step 1: Log in to your EasyLine account.
Step 2: Select the number type you want to buy. You have the option of purchasing local or toll-free phone numbers.
Step 3: Pick a plan and pay for it.
We guarantee that we will offer you with the greatest service available at no additional fees.
Or you can contact our experts——
Step 1: Look for the "Talk to Sales" option.
Step 2: Enter your personal information and contact information, then submit.
Step 3: Our customer service representative will contact you as soon as possible.
If there are more questions, feel free to contact our customer service team by LiveChat——
Step 1: Look for the "LiveChat" option.
Step 2: Request assistance from our customer service department in obtaining a local phone number.
Step 3: We'll walk you through configuring your settings and configuring your local phone numbers to function the way you want them to!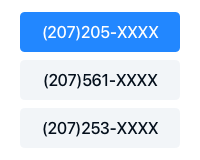 Pick a Number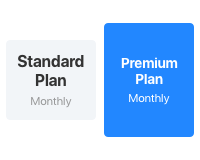 Choose a Plan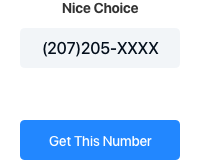 Get Started
Get a local Texas number for your business
Starting at $9.99 per month, you can now get your new number.
Complete List of US and Canada Area Codes
You can look up area codes by US states and Canadian provinces. Click the specific area code link to view the details.
United States Area Code List