916 Area Code
Increase your incoming calls and sales by using 916 phone number.
EasyLine provides a variety of phone numbers for customers in different places.

Instant setup

No Contracts

Cancel Anytime
What is area code 916?
916 is one of the original 86 area codes created by AT&T and the Bell System in 1947. It originally served northern California but not including Sacramento. 916 was split in 1997 creating the need to update some of the phone numbers to area code 530. In 2018, area code 279 was created and is currently an overlay to 916.
Where is area code 916 ?
Area code 916 serves Sacramento, CA and the surrounding areas. It has a single overlay (279) that serves the same area.
What is the timezone of area code 916?
The 916 Area Code is located in the PacificTimezone.
What is the major city in area code 916?
Sacramento, city, capital of California, U.S., and seat (1850) of Sacramento county, in the north-central part of the state. It is situated in the Sacramento Valley (the northern portion of the vast Central Valley) along the Sacramento River at its confluence with the American River, about 90 miles (145 km) northeast of San Francisco and 45 miles (72 km) north of Stockton. The city site itself is flat, but the land gradually rises to the east on the approach to the foothills of the Sierra Nevada. The area experiences long, hot, dry summers and cool, damp winters with periodic foggy spells.
Area codes in the neighborhood
209 (Stockton, CA);
279/916 (Sacramento, CA);
530 (Redding, CA);707 (Santa Rosa, CA);
925 (Concord, CA);
Is it called toll free from area code 916?
No area code 916 is not toll free. To get your own 916 number simply go to an online phone service provider to get your number customized.
Why should you get a local business phone number?
Improve your workflow with a second line for business
1.Take & make calls from your business number using your personal cellphone
2.Improve response times to important business calls
3.Never miss a call from a customer or prospect
4.Put all of the powerful business phone features of EasyLine on your mobile device
5.Stop carrying & Paying for two phones
Where can I acquire a business phone number with the area code 916?
Is it necessary for your company to create a presence in nearby towns and cities? Or how about establishing a countrywide network of local phone numbers throughout the United States and Canada?
EasyLine provides all sorts of numbers in all 48 mainland US states and the majority of Canadian provinces. Calls to your local numbers can be forwarded to any phone number in the United States or Canada.
If you want to acquire a local phone number at the lowest possible cost, EasyLine is the way to go. EasyLine can provide you with a fantastic local number for your small business.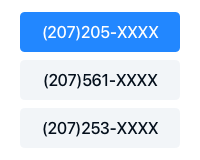 Pick a Number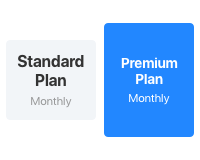 Choose a Plan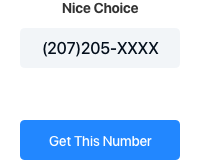 Get Started
Get a 916 area code number for your business
As your company grows, EasyLine will be there to support you.
Complete List of US and Canada Area Codes
You can look up area codes by US states and Canadian provinces. Click the specific area code link to view the details.
United States Area Code List