223 Area Code
Use 223 area code to reach out to your prospects in your area.
Create a presence in your community.

Instant setup

No Contracts

Cancel Anytime
Brief introduction of 223 area code
A call coming from a new area code can raise your curiosity. Who's calling? Where is the call coming from? Is the call linked with scammers? Area code 223 is one of the unique area codes that is created to provide service to a specific region across North America. Below are some frequently asked questions regarding area code 223.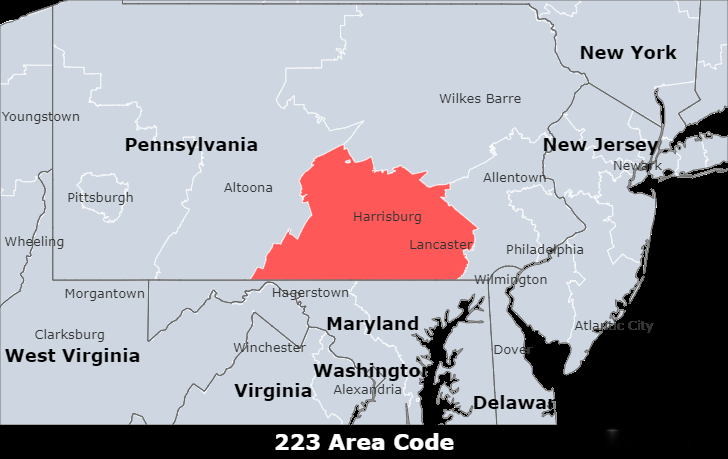 What is a 223 area code?
223 was first put in service September 26, 2017. It was created from area code 717.
Where is area code 223 located?
Area code 223 is located in southcentral Pennsylvania and covers Lancaster, Harrisburg, and York. It is an overlay for area code 717 and serves the same area.
What timezone is used for area code 223?
The 223 Area Code is located in the EasternTimezone.
What is the major city covered by area code 223?
Lancaster, city, Los Angeles county, southwestern California, U.S. Lying in Antelope Valley at the western edge of the Mojave Desert, it is 80 miles (130 km) north of the city of Los Angeles and separated from it by the San Gabriel Mountains. In 1876, when the Southern Pacific Railroad laid tracks through the area on its route between San Francisco and Los Angeles, the city's growth was assured. It began as a Scottish settlement organized in 1884 by M.L. Wicks, who may have named it for his hometown in Pennsylvania (though the origins of the city's name are somewhat in doubt). Both borax (still locally mined and economically significant) and gold were discovered in the foothills near the city in 1898. The valley largely supported cattle ranching until the early 1900s, when water, pumped by gasoline engines, transformed it into an agricultural area. Lancaster shares with Palmdale (south) development of aircraft, aerospace, and electronics industries; Lancaster's Aerospace Walk of Honor (1990) is for test pilots who have made significant contributions to the industry. Edwards Air Force Base, the site of many space shuttle landings, is northeast of the city. A community college was established in the city in 1929. West of the city the Antelope Valley California Poppy Reserve, a protected area of more than 1,700 acres (700 hectares), is devoted to protecting native wildflowers, notably the California poppy (Eschscholzia californica), which is the state flower. Saddleback Butte State Park and Antelope Valley Indian Museum are east of Lancaster. Inc. 1977. Pop. (2010) 156,633; (2020) 173,516.
What are some area codes near 223?
223/717 (Lancaster, PA);
240/301 (Germantown, MD);
272/570 (Scranton, PA);
304/681 (West Virginia);410/443/667 (Baltimore, MD);
484/610 (Allentown, PA);
814 (Erie, PA);
Are there any scams with the area code 223 ?
Did you just receive a call coming from area code 223 and thinks that it is connected with scammers? Worry no more, here's how you can block the caller from your mobile phone:
Are telephonic calls from 223 toll free?
No, area code 223 is definitely not toll free. Calls placed from this area code charges you a fee and may vary according to the price of the local carrier company you are receiving telecommunication services. Charges can be per minute of the call, or you may acquired the premium subscription of the telecommunication company.
Why should you get a local phone number for business?
1. Separate your work and life - It is the perfect way for separating your work and personal lives on a single phone.
2. The value of the area code itself - For businesses, having an area code specific to their city of operation is very important. A prestigious phone area code is extremely valuable and rare.
3. A better company presence - Recognizable area codes are more professional. Seventy-three percent of the respondents agree that having a recognizable area code makes their business appear more legitimate and professional.
4. Trusted by local customers - Local numbers are more familiar and reliable to potential customers, so if you want to use a contact number in your local marketing campaigns, a local phone number works well. This is especially good if your business wants to target customers in a specific region.
How to get a 223 area code business phone number?
Use an easy-to-remember local phone number to make your brand more memorable. If you request it, EasyLine can provide you with a specific phone number. EasyLine was created to assist you in running your business more efficiently. Simply interact with customers to stay relevant, grow your business, and establish your brand identity. Create a dedicated business line to keep work and life separate! Everything in one location: This straightforward phone number app keeps track of all business calls, messages, and voicemails. Here are some pointers to help you find a desirable local phone number:
Step 1: Access your EasyLine account.
Step 2: Choose the type of number you want to buy. You can purchase local or toll-free phone numbers.
Step 3: Select and pay for a plan.
We guarantee that we will provide you with the best service at no additional cost.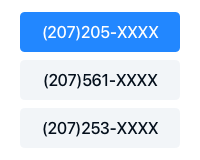 Pick a Number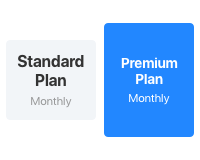 Choose a Plan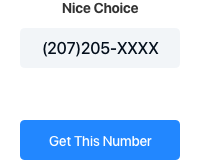 Get Started
Get a 223 area code number for your business
To make it much easier for you to get up and running.
Complete List of US and Canada Area Codes
You can look up area codes by US states and Canadian provinces. Click the specific area code link to view the details.
United States Area Code List