705 Area Code
Select a 705 number for your local company.
EasyLine is the most efficient option for both you and your customers.

Instant setup

No Contracts

Cancel Anytime
Brief introduction of 705 area code
When an unfamiliar call shows up on your phone's screen, what comes to your mind? Do you ask yourself where could it be coming from or even wonder if the call is safe for you to answer? If you are curious about area code 705, worry no more! Below are some commonly asked questions about area code 705 that might help answer your curiosity.
What is a 705 area code?
705 was first put in service January 1, 1957. In 2011, area code 249 was created and is currently an overlay to 705.
Where is area code 705 located?
Area code 705 serves northeastern Ontario, Canada including Sudbury. It has a single overlay (249) that serves the same area.
What timezone is used for area code 705?
The 705 Area Code is located in the EasternTimezone.
What are some area codes near 705?
226/519/548 (London, ON);
231 (Muskegon, MI);
249/705 (Sudbury, ON);
289/365/905 (Hamilton, ON);
343/613 (Ottawa, ON);
416/437/647 (Toronto, ON);
534/715 (Eau Claire, WI);807 (Kenora, ON);
819/873 (Sherbrooke, QC);
867 (Northern Canada);
906 (Marquette, MI);
907 (Alaska);
920 (Green Bay, WI);
989 (Saginaw, MI);
Are telephonic calls from 705 toll free?
Apparently, area code 705 is not a toll free telephone area code. Both international and local calls will have a charge that will reflect on your phone bill. Charges can be done per-minute of the call. The existing local carriers in area code 705 are Bell Canada, Nexicom, Bell Aliant, Eastlink, and some other municipally-owned carriers.
What does it mean to choose a local business phone number?
1.Obtain a local business phone number in each city where you conduct business without having to establish new phone lines.
2.Having a "local" image, regardless of where your firm is situated, builds client confidence and encourages recommendations.
3.For all of your calls, use a single business number. For outgoing calls, fixed Caller ID displays your EasyLine number.
4.EasyLine Local Numbers provide 100% portability. Even if you move or relocate, keep the same company numbers.
5.With a Local Number service packed with versatile call management options, you can reduce missed calls and keep your leads hot.
6.Use our free built-in call reports to track your usage and determine which marketing strategies are yielding results.
How can I acquire a business phone number with the 705 area code?
At EasyLine, you can select an extraordinary local number in any city or area code in North America and start using it instantly.
Build trust and loyalty with a local phone number from EasyLine now.
1.Register for a free account and log in.
2.Look up your selected area code, for example, 201.
3.Pick a second phone number you like(could be local, vanity, or toll-free).
4.Select a value plan.
Amplify your brand with an easy-to-remember local number now!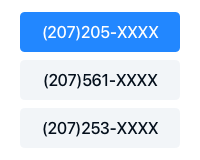 Pick a Number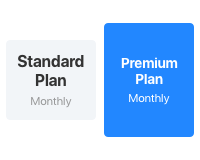 Choose a Plan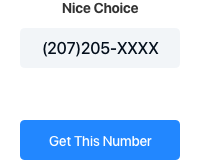 Get Started
Get a 705 area code number for your business
Getting started takes less than 5 minutes.
Complete List of US and Canada Area Codes
You can look up area codes by US states and Canadian provinces. Click the specific area code link to view the details.
United States Area Code List