810 Area Code
Obtain an 810 area code phone number for your branding.
To get you up and running much easier.

Instant setup

No Contracts

Cancel Anytime
What is an 810 area code?
810 was first put in service December 1, 1993. It was created from area code 313. 810 was split in 1997 creating the need to update some of the phone numbers to area code 248, and again in 2001 to create area code 586.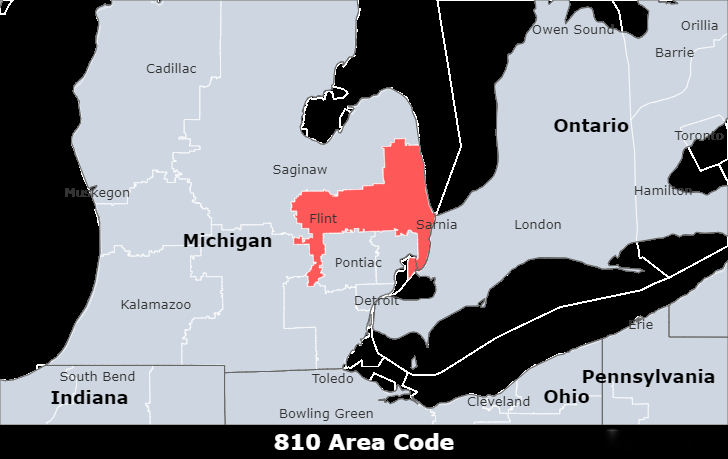 Where does area code 810 come from?
Area code 810 is located in Michigan and covers Flint, Port Huron, and Burton. It is the only area code that serves the area.
What timezone is used for area code 810?
The 810 Area Code is located in the EasternTimezone.
What is the major city covered by area code 810?
Flint, city, seat (1836) of Genesee county, eastern Michigan, U.S. It lies along the Flint River, 60 miles (100 km) northwest of Detroit. It originated in 1819 as a trading post opened by Jacob Smith. Laid out beginning in 1830 and named for the river (which the Native Americans called Pawanunking, "River of Flint"), the settlement progressed as a fur-trading, lumbering, and agricultural centre. Abundant local supplies of timber led to the development in 1886 of the Durant-Dort Carriage Company, and by 1900 Flint was producing more than 100,000 horse-drawn vehicles a year. The body, spring, and wheel companies of the carriage industry became suppliers for the Buick Motor Company, which moved from Detroit to Flint in 1903. The next year Buick came under the direction of William C. Durant, who in 1908 consolidated Flint's major manufacturing resources into the General Motors Company. In 1936–37 the General Motors plant was the site of a three-month sit-down strike by workers protesting deteriorating working conditions at the plant; the strike settlement, negotiated by the United Automobile Workers of America, helped to establish that union as the bargaining agent for most American autoworkers and as an important force within labour relations.
Which area codes are closest to 810?
586 (Warren, MI);
734 (Ann Arbor, MI);
810 (Flint, MI);
989 (Saginaw, MI);226/519/548 (London, ON);
248/947 (Troy, MI);
313 (Detroit, MI);
517 (Lansing, MI);
The advantages of using a local phone number for business
1. Be a Local - A phone number with a local area code number can be more personable and credible to potential customers.
2. Save on expenses - Competitive prices offered by EasyLine will help your business save where it matters the most.
3. Marketing - Use local phone numbers to track marketing efforts and advertise.
4. Mask your number - When making outbound calls, your second phone number can appear on the caller ID so you don't have to share your personal information.
5. Stay reachable - Use advanced features like business hours and intelligent call routing to make sure someone always answers and you don't miss a beat.
How can I find a phone number with the 810 area code that is available?
With EasyLine, you can get local numbers in the United States or Canada. Simply use our search engine to see whether a local phone number is available. EasyLine will meet your company's requirements. Toll-free numbers are preferable if you wish to purchase a phone number with a unique or distinctive sequence of numbers.
To create a presence in your local city by adding a local number:
Step 1: Register for an account.
Step 2: Enter your chosen three-digit area code.
Step 3: Choose and pay for the plan of your choice.
Step 4: Congratulations, you are now ready to use EasyLine's services!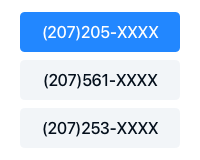 Pick a Number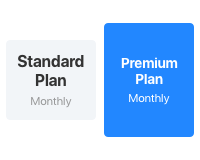 Choose a Plan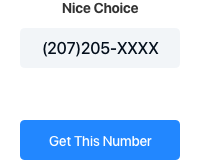 Get Started
Get an 810 area code number for your business
Build trust and loyalty with a local phone number from EasyLine.
Complete List of US and Canada Area Codes
You can look up area codes by US states and Canadian provinces. Click the specific area code link to view the details.
United States Area Code List