205 Area Code
Almost anything you could want to know about 205 area code.
Discover how to gain a local mobile number with area code 205 for your business.

Instant setup

No Contracts

Cancel Anytime
What is a 205 area code?
205 is one of the original 86 area codes created by AT&T and the Bell System in 1947. It originally served the entire state of Alabama. 205 was split in 1995 creating the need to update some of the phone numbers to area code 334, and again in 1998 to create area code 256. To avoid exhausting all possible phone numbers in this area code, relief planning has begun.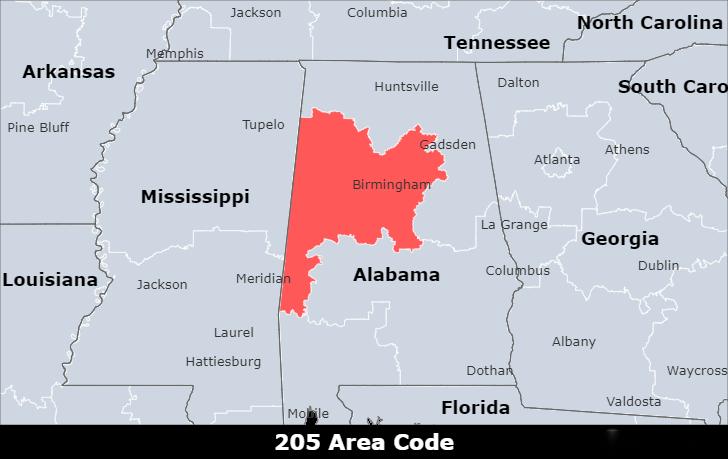 Where is area code 205 ?
Area code 205 is located in Alabama and covers Birmingham, Tuscaloosa, and Hoover. It is the only area code that serves the area.
What timezone is used for area code 205?
The 205 Area Code is located in the CentralTimezone.
What is the major city covered by area code 205?
Birmingham, largest city in Alabama, U.S., located in the north-central part of the state. It is a leading industrial centre of the South. Birmingham is the seat (1873) of Jefferson county, a port of entry in the Mobile customs district, and the focus of a large metropolitan area that includes the surrounding counties of Blount, St. Clair, and Shelby as well as such cities as Bessemer, Homewood, and Fairfield.
What are the closest area codes to 205?
334 (Montgomery, AL);
601/769 (Jackson, MS);
662 (Southaven, MS);205 (Birmingham, AL);
251 (Mobile, AL);
256/938 (Huntsville, AL);
Why is a memorable local vanity number required for promotions?
Improve your workflow with a second line for business
1.Take & make calls from your business number using your personal cellphone
2.Improve response times to important business calls
3.Never miss a call from a customer or prospect
4.Put all of the powerful business phone features of EasyLine on your mobile device
5.Stop carrying & Paying for two phones
Where can I request a second phone number with the area code 205?
EasyLine provides three types of business phone numbers to meet your needs.
Get a dedicated business phone number to separate your personal and work lives!
You can complete the steps below to get a local business phone number:
Step 1: Log in to your EasyLine account.
Step 2: Request assistance from our customer service in obtaining a local phone number.
Step 3: We'll walk you through configuring your settings and configuring your local phone numbers to function the way you want them to!
Plus: Privacy and security are top of mind for us at EasyLine. End-to-end encryption provides the highest level of data security. EasyLine ensures that your call data is secure.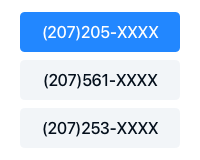 Pick a Number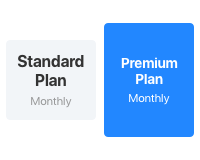 Choose a Plan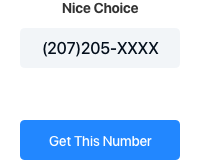 Get Started
Get a 205 area code number for your business
Everyone in business understands the value of getting closer to customers.
Complete List of US and Canada Area Codes
You can look up area codes by US states and Canadian provinces. Click the specific area code link to view the details.
United States Area Code List